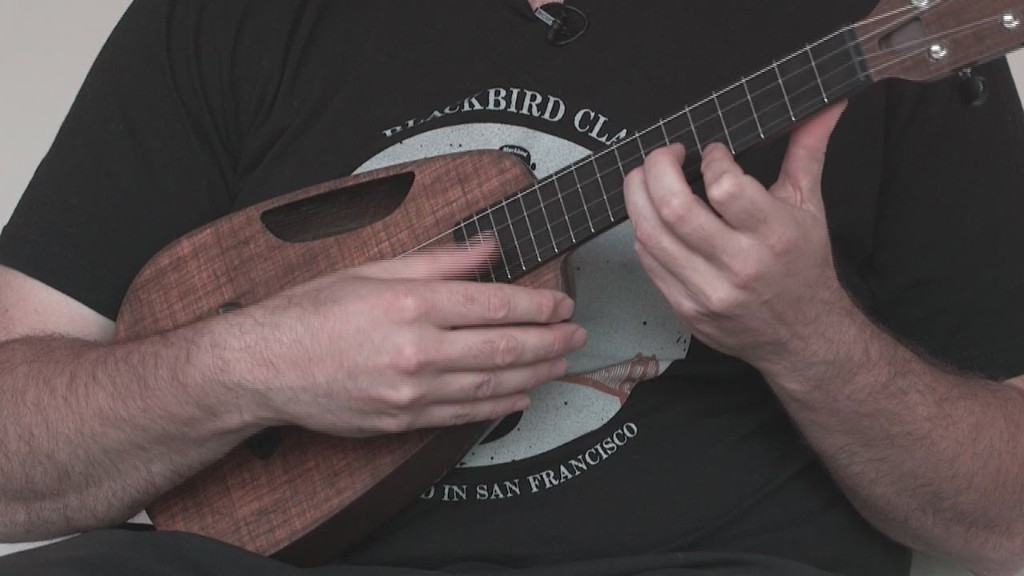 It's not just tech. A pint of beer is just as vital to San Francisco's growth (and arguably more enjoyable).
"Manufacturing" doesn't automatically conjure up a cold one, but brewing beer takes some serious machinery, and craft breweries are leading the city's food and beverage industry. It's the city's second strongest manufacturing sector behind sewn products like clothes and bags.
The emerging importance of the city's breweries are detailed in a new report released Wednesday by SFMade, an organization that works to assist and promote the city's manufacturing sector.
"We are having an explosion of breweries in the city right now," Kate Sofis, executive director of SFMade, told CNNMoney. "They are all playing on the combination of old school craft with a decidedly urban lens."
America's Most Innovative Cities
According to the San Francisco Brewer's Guild, 10 breweries are in various stages of planning and development and could open in the city next year. The guild, which hosts events like SF Beer Week, counts 20 breweries as its members and keeps tabs on the state of the industry.
"The tide is shifting a little bit in the last couple years," said Justin Catalana, who opened Fort Point Beer Company with his older brother this year. "People are starting to become craft beer drinkers and they're starting to have an affinity for craft brew brands."
Fort Point is in a 14,000-square-foot building that was formerly used by the military in San Francisco's Presidio neighborhood.
"We're really trying to become a manufacturing facility that makes San Francisco craft beer," he said.
More manufacturing: From motorcycles to death shrouds
But the strength in San Francisco's manufacturing sector is more than just booze. SFMade has 543 members (representing 90% of the city's manufacturing sector) and is growing each year. Sofis said some of the most successful businesses have found a way to combine old-school artisan practices with the latest innovations.
Sarah Graham Metalsmithing is a jewelry studio founded nearly two decades ago that now uses a 3D printer to make its molds. Meanwhile, DODOcase makes high-end cases for phones and tablets that look like traditionally-bound books. Sofis called that a "perfect marriage."
SFMade has also benefited from partnerships with "local businesses" like Google (GOOG) and Pinterest, and tech entrepreneurs who provide investment capital.
A co-founder of Twitter (TWTR), for example, helped launch a new coffee roaster in the city, and a small group of investors put more than $1 million into expanding Magnolia Brewery, a local watering hole.
Related: San Francisco's million-dollar bet on education
"There are scores of tech-sector employees who have made money and have options and are making $10,000, $20,000 investments in brick and mortar manufacturers," Sofis said.
While the future is looking good, continued growth depends a lot on a supportive city government. San Francisco is an small, expensive place to live, and the report suggested that one of the greatest threats to local manufacturers is the lack of available and affordable space.
San Francisco Mayor Ed Lee seems to be working on that, and recently announced he would make sure more industrial space is available in the city. He has also said that developing the city's waterfront is of high importance.
Sofis said manufacturers have noticed.
"Just having that constant drumbeat coming from City Hall that they're important goes a long way to combat the necessary evils that come with doing business in a big city," she said.
Catalana thinks the existing facility will accommodate his brewery for the next five years, and even after that, he plans to stay within the San Francisco city limits.
"You pay a premium to be in the city, but it's who we are," he said. "It's engrained in our brand and we want to keep that. It's important to us."
What's innovative about your city? Let us know by posting your photo and description to #CNNCities on Instagram.