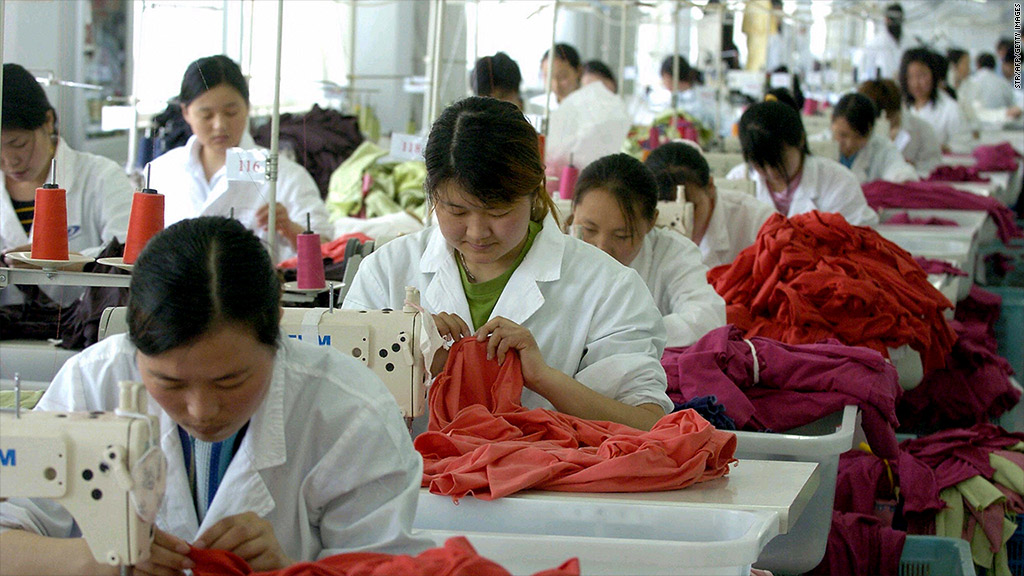 Fresh from a brutal electoral drubbing, President Obama is headed for Beijing to face another vexing issue: The rise of China, and America's response.
Obama will be in Beijing for the Asia Pacific Economic Cooperation summit, a conference that gives him a chance to push his foreign policy agenda and compare notes with Chinese counterpart Xi Jinping.
Obama and Xi have spoken about the importance of the U.S-China relationship -- and especially shared economic ties. But like any relationship, there are some sticking points that could become hot topics at the conference.
1) Trade
Both the U.S. and China are pushing free trade pacts in Asia, and rushing to sign up as many allies as possible in a bid to extend their reach in the Pacific.
The U.S. deal is called the Trans-Pacific Partnership (TPP), while China's rival plan is known as the Free Trade Area of the Asia Pacific. According to the U.S., the TPP could boost the American economy by $77 billion per year, and generate more than $300 billion in world exports.
Expect a lot of arm-twisting behind the scenes as both countries seek to win support for their initiatives.
Related: Obama fails to secure breakthrough in Japan trade talks
2) Cybersecurity
The Obama administration has increased pressure on China to stop what it describes as economic espionage carried out by Chinese military units.
In May, the Justice Department took the unusual step of indicting five People's Liberation Army officers, accusing them of violating federal law by hacking to spy and steal secrets.
Beijing has long denied engaging in cyber espionage, insisting that China is the victim of many cyberattacks -- most of them originating in the United States.
3) Currency wars
The U.S. is likely to press China to allow its currency, the yuan, to appreciate more rapidly.
The Chinese government has historically maintained a tight grip on the yuan. Doing so has allowed Beijing to curb money flows in and out of the country, and favorable exchange rates have helped to boost exports and manufacturing.
But it has been taking steps recently to allow the yuan to trade more freely and expand its global role.
4) Power play
The defeat suffered by Obama's Democrats in the midterm elections won't be lost on summit attendees. And with the Senate in Republican hands, Beijing may view Obama as a diminished force.
"The [U.S.] is too lazy to reform," the nationalist-leaning Chinese publication Global Times said after the elections. "U.S. society selected Obama, but there is no great American president in this era."