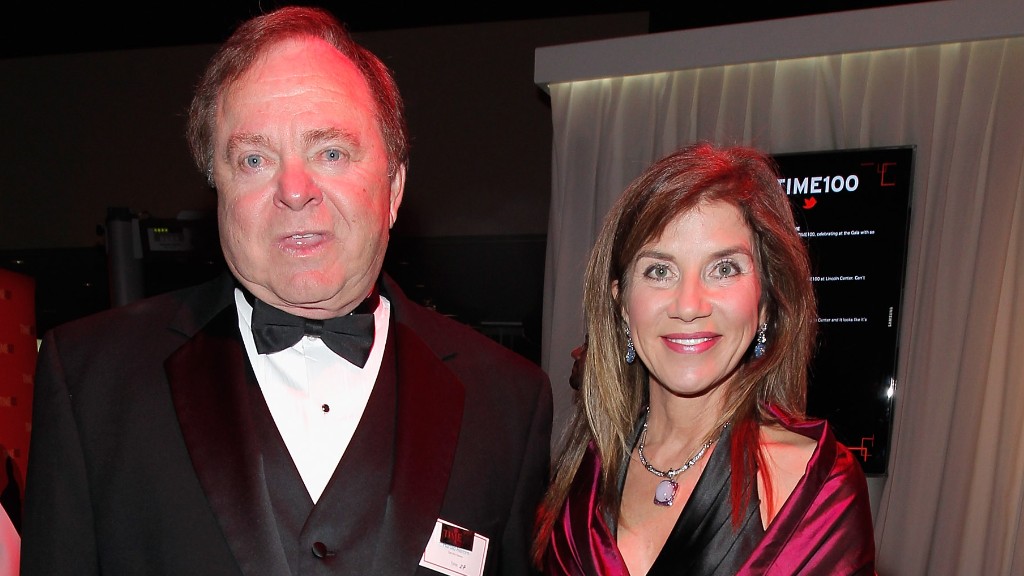 Oil baron Harold Hamm was ordered to pay nearly $1 billion in a divorce settlement, court filings revealed Monday.
Hamm's ex-wife, Sue Ann Hamm, will be paid a third of the $995.5 million by the end of the year. Her ex-husband is on a payment plan for the remaining $650 million, which he will pay in installments of at least $7 million per month. The couple were married for 26 years.
The judge presiding over the case, Special Judge Howard Haralson, placed a lien on 20 million shares of Hamm's company, Continental Resources (CLR). Filings show that grounds of the divorce were "mutually irreconcilable incompatibility." Judge Haralson declined to comment on the case.
As CNNMoney previously reported, it was thought that the Hamm divorce could be the most expensive ever, since Hamm, 68, is worth an estimated $20.2 billion, according to research firm Wealth X.
Though the settlement didn't reach the $4 billion to $8 billion settlement some estimated, serious cash and assets were on the negotiation table.
Related: Diamond engagement rings are so over
Sue Ann got $25 million in assets, including:
The family home, located in Nichols Hill, Okla., valued at $4,675,000
A ranch in Carmel Valley, Calif., valued at $17.5 million
A home in Enid, Okla., valued at $800,000, which the couple bought in 1989, a year after they were married
Harold was awarded $2 billion in assets, much of it related to the business. His assets also include:
A home in Branson, Mo., valued at $750,000
The Continental Tower North, valued at $4.3 million
A log cabin worth $300,000
Two horses from the California ranch, Star and Uno, valued at about $400,000
In the last minutes of the trial, Harold requested family pictures, books, guns, hand tools and a geode in quartz display from the family home. His ex-wife agreed, except for the geode, which she reportedly kept.
Related: Botox isn't just for women: Why so many men are 'Bro-tox' obsessed
The Hamms were married in 1988. In the early years of their marriage, Sue Ann would accompany Harold when he was asked to speak, according to court filings, and help him with his public speaking.
In the mid-1990s, Sue Ann was assigned to head Continental's crude oil marketing department.
The pair have two grown daughters, and the filings said the trusts for them will not be affected.
Court documents also included details about other assets, including an airplane hangar and airplane, as well as shares in companies, funds and other properties.
Lawyers for both parties did not immediately return calls requesting comment.