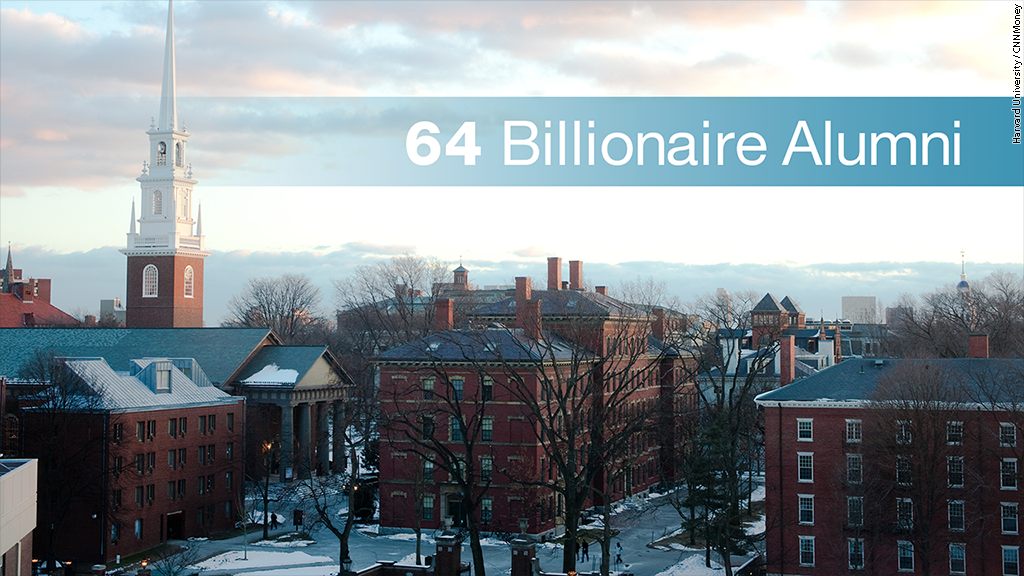 In case, for some reason, Harvard was in need of an ego boost, it's got a new billion-dollar reason to feel good about its reputation.
The university has the highest number of billionaire alumni from its business school, according to a new report from Wealth-X.
Harvard Business School reigns over the top 10 list with 64 billionaire graduates, nearly three times more than that of Stanford, which comes in second.
Out of the top 10 schools, seven are in the U.S.
In a similar ranking put out in September, Harvard came in second in the number of undergraduate billionaire alumni, behind the University of Pennsylvania.
Tuesday's report also found that more than 20% of the world's billionaires who pursued any kind of post-secondary education have an MBA.
A study released by Wealth-X earlier this year found that 35% of billionaires across the world didn't graduate from college.
Here is the full list of business schools packing billionaire alumni.
Top business schools with billionaire alumni
| | | |
| --- | --- | --- |
| Rank | Institution | Number of MBA Alumni |
| 1 | Harvard University | 64 |
| 2 | Stanford University | 23 |
| 3 | Columbia University | 14 |
| 4 | University of Pennsylvania | 12 |
| 5 | University of Chicago | 10 |
| 6 | INSEAD | 9 |
| 7 | New York University | 7 |
| 8 | International Institute for Management Development | 5 |
| 9 | University of Southern California | 5 |
| 10 | London Business School | 4 |