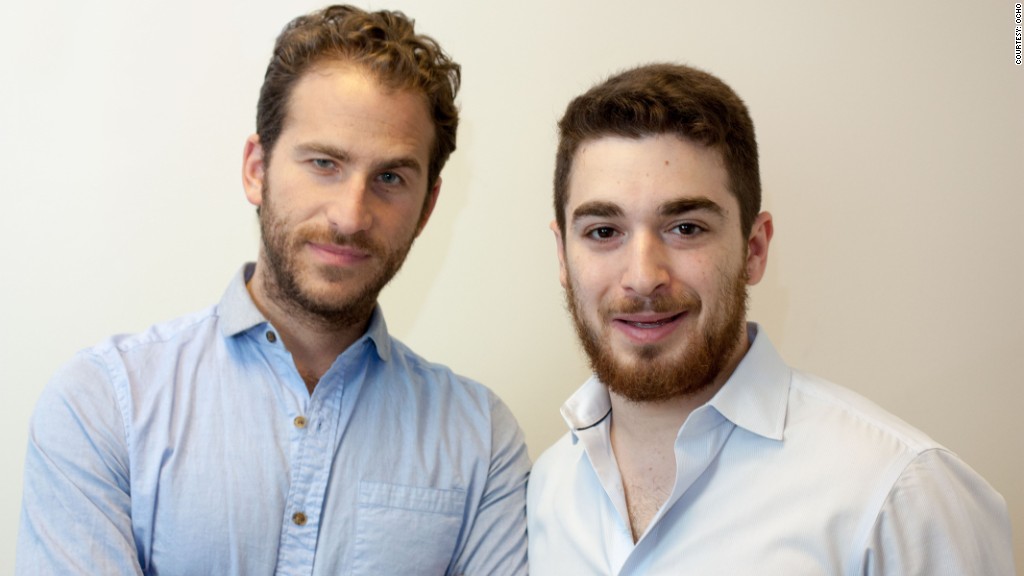 There's still a big untapped market for sharing videos -- at least that's what startup Ocho is banking on.
Ocho -- an iOS app that lets users create, edit and share eight-second videos -- launched out of beta on Tuesday. And it did so with quite a splash.
The new video-based social networking app is in the same space as Twitter's (TWTR) Vine, Snapchat and Instagram. But the founders think their product will resonate with a much wider group than the video services of their counterparts.
The startup, founded by Jourdan Urbach and Jonathan Swerdlin, also announced that it received $1.65 million in funding from Shark Tank's Mark Cuban, along with other investors.
Related: Does text therapy actually work?
The founders -- who are avid videographers -- said they wanted to create an app where they'd want to go to share videos with their friends.
Their goal is to "replicate the same degree of respect that Instagram creates for photos," said Urbach, 22.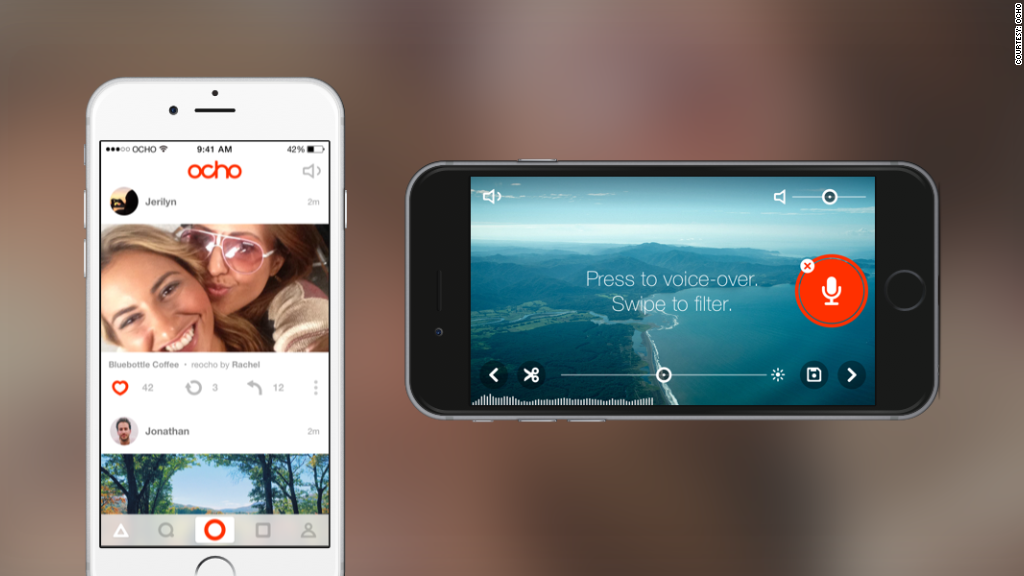 Unlike existing services, Ocho lets users control videos' volume and add voiceovers. Users can shoot vertically or horizontally, but all of the videos are rendered in landscape. There are options to change the lighting conditions or create a time-lapse video (a la Instagram's Hyperlapse).
Urbach said they took "a lot of inspiration" from television when creating their platform. On playback, users can stream all of the videos in their feed in a row. For a true TV-like viewing experience, the social videos can also stream through devices like Apple TV.
Ocho operates with a team of 15 out of Grand Central Tech, an incubator in New York City -- and has already secured a media partnership with VICE Sports. They'll post exclusive daily videos to the platform, according to Urbach.
"It is not common to announce big partners at launch," said Brett Sappington, director of research at consulting firm Parks Associates. "Often, [startups] are built from the grass roots and only gain big partners after they have built a following. Typically, only larger services receive the attention of a VICE."