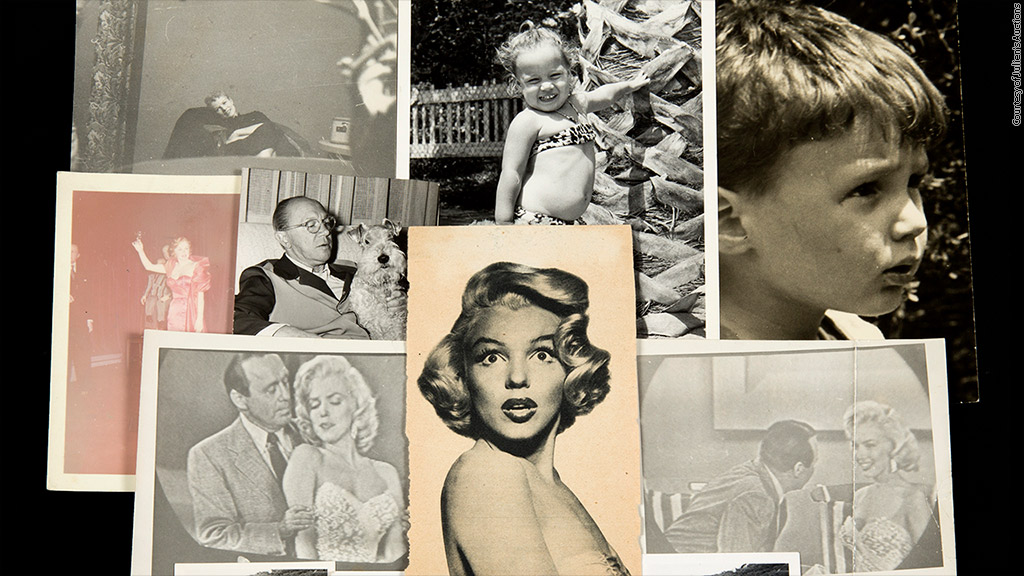 "I can hate every man you were ever with but I can't hate you."
Those words are from a love letter to Marilyn Monroe from playwright Arthur Miller, shortly before the two were married in 1956.
They eventually divorced, but she never got over Miller. Nor could she get over another ex-husband Joe DiMaggio. And they never got over her. She kept their love letters, and now, a half-century after her death, those letters are headed for the auction block.
Julien's Auctions is putting a trove of her personal mementos up for bid in Beverly Hills on Dec. 6. The most expensive item among the 200 mementos is her overcoat, which has a starting bid of up to $120,000.
Related: Madonna's "Material Girl" look hits the auction block
Other items include a black velvet cocktail dress, a brassiere (starting bid $6,000 to $8,000) a pill bottle, an assortment of jewelry and glamor shots, a chest X-ray, a chrome beehive-shaped blender and a behind-the-scenes film reel from "The Misfits" (starting bid $10,000 to $20,000.)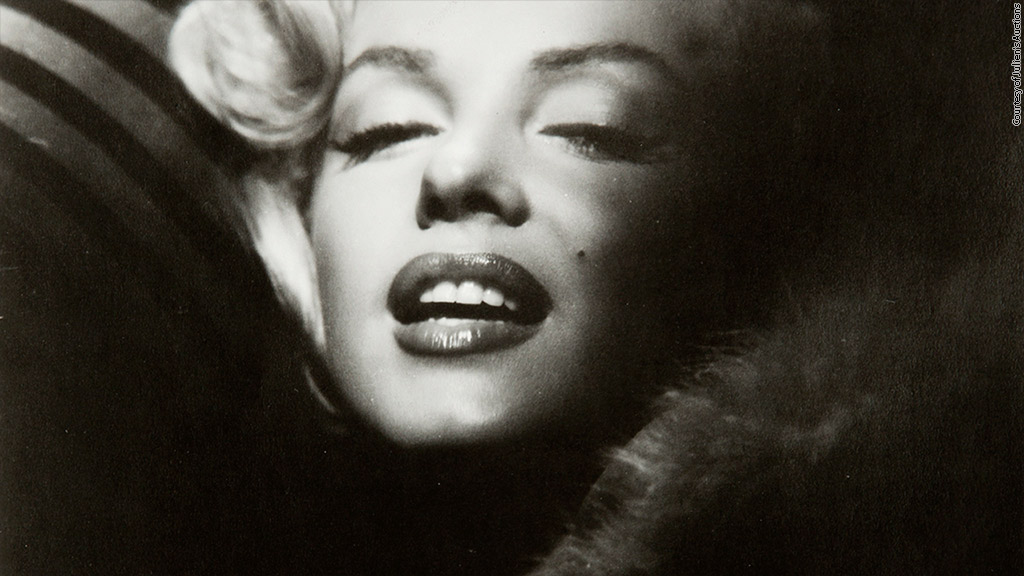 That's a film she shot with Clark Gable and Eli Wallach in 1961, the year before her death. In "The Misfits," the character played by Gable calls her "the saddest girl I ever met."
Related: Biggest names in modern art auctioned for $160 million
Years before he wrote "The Misfits," Miller put his writing skills to use while wooing the Hollywood bombshell. The auction includes one of those letters, with a starting bid of up to $2,000.
"You were placed in the jaws of this society without the protection of a family, a name, an identity; it is quite as though you were the pure victim," wrote Miller. "I do know how desperately you want to shake loose from all the dragging horrors of the past."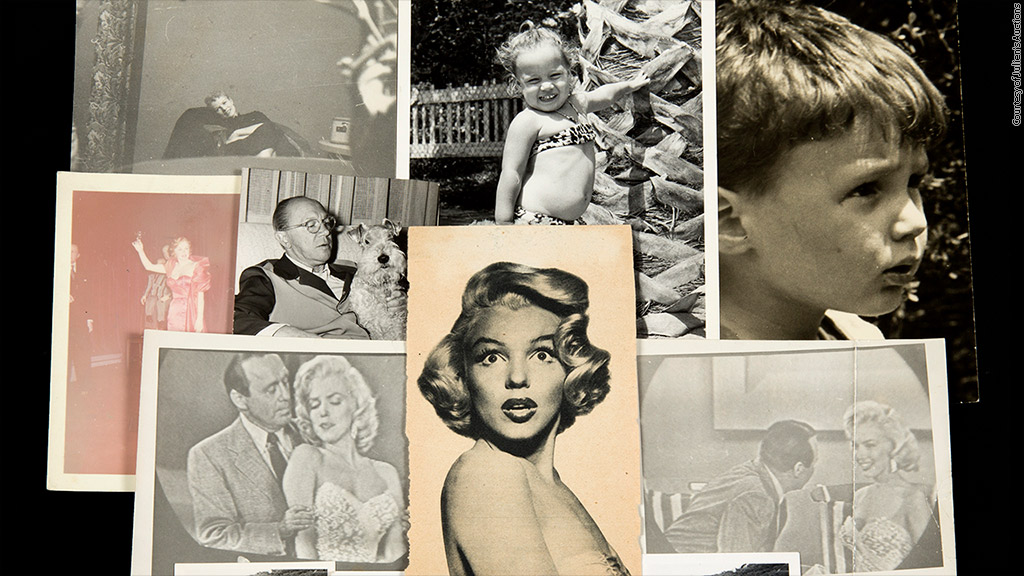 She had divorced DiMaggio a couple years before. Mementos from the auction include one letter from the Yankee legend which has a starting bid of up to $4,000. It's addressed to "Mrs. Joe DiMaggio," even though it's postmarked Oct. 9, 1954, three days after her press conference announcing they were getting divorced.
"Don't know what you're [sic] thoughts are about me, but I can tell you I love you seriously, way deep in my heart, irregardless of anything," reads the letter.