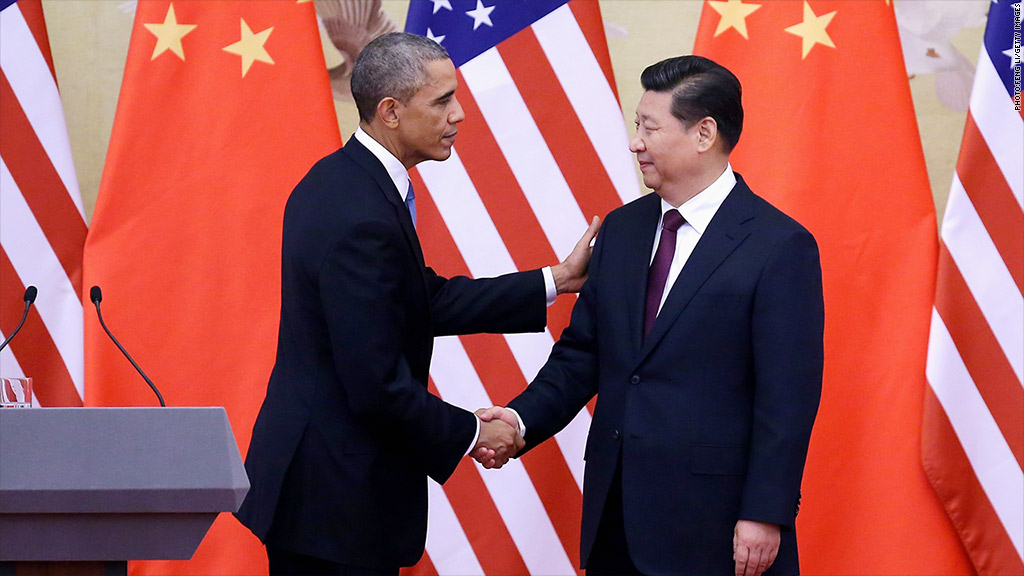 President Obama's deal with China to have both countries make deep cuts in greenhouse gas emissions will cost the U.S. economy tens of billions of dollars a year, according to critics.
And advocates of the agreement say that even if those cost estimates are correct, it would be money well spent.
The case against the deal: "Our economy can't take the president's ideological War on Coal, which will increase the squeeze on middle-class families and struggling miners," said Senator Mitch McConnell, who is about to become Senate majority leader and comes from the coal belt state Kentucky.
Studies prepared on behalf of industry groups and the U.S. Chamber of Commerce say Obama's efforts thus far to cut greenhouse gasses will cost the economy between $40 billion to $52 billion a year.
The Chamber estimates that the economy will lose an average of 224,000 jobs a year through 2030 due to the weaker economy.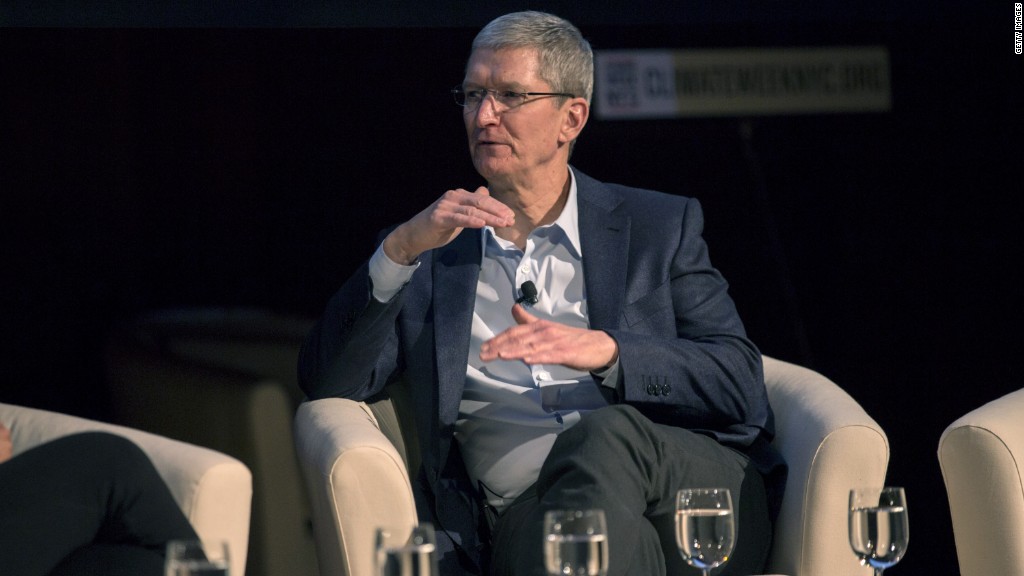 The case for the deal: The Environmental Protection Agency estimates that a failure to address climate change could cost the economy about $150 billion a year.
For instance, Hurricane Katrina in 2005 cost about $157 billion, while Superstorm Sandy in 2012 caused about $50 billion in damage. Last year's drought in the West and Great Plains cost $10 billion, while floods in Illinois and Colorado cost another $3 billion.
"Companies are concerned about direct impacts, such as extreme weather damaging facilities or disrupting power, and also indirect impacts, such as higher prices for commodities or insurance," said Janet Peace, vice president of markets and business strategy at the Center for Climate and Energy Solutions.
Peace added that 90% of the nation's largest companies now list climate change or extreme weather as a business risk, and said there's no benefit in delaying action to reduce greenhouse gases.
"The sooner we act, the less costly it will be," she said.
Part of the way the countries plan to cut greenhouse emissions is through more efficient cars and appliances. That can produce savings that balance out the costs of cutting carbon emissions.
The White House estimates that new efficiency standards for appliances will save about $30 billion a year on average through 2030, while improved mileage rules for automakers will save $1.7 trillion through a combination of lower gas prices and reduced gas consumption.
Leonardo DiCaprio challenges UN on climate change