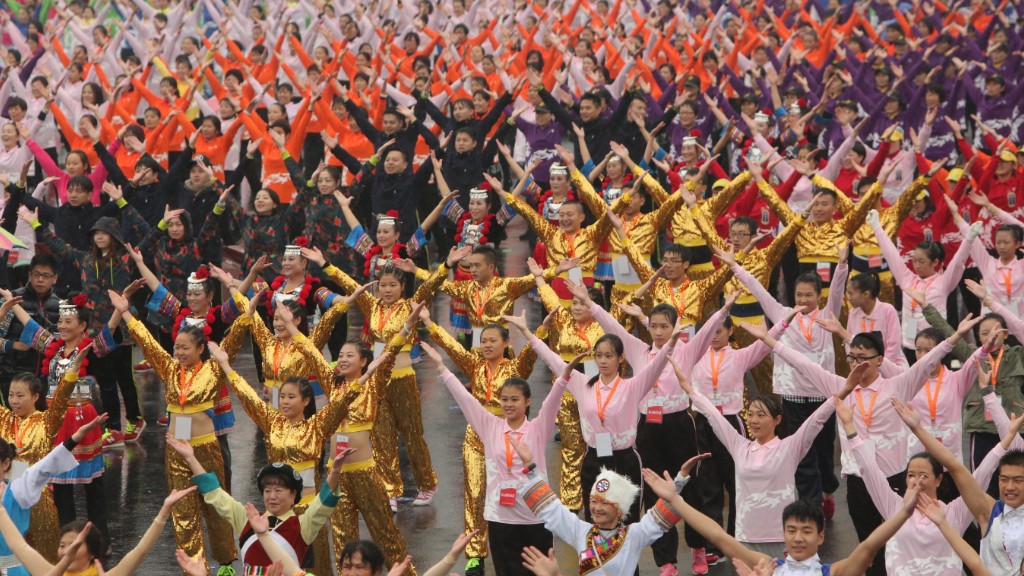 He did it!
On Friday, the "Today" show's weatherman Al Roker set a new Guinness World Record by reporting on the weather for 34 straight hours.
"#Rokerthon," which began at 10:05 p.m. Wednesday, ended just after 8 a.m. Friday morning with Roker and his colleagues celebrating with confetti and balloons.
Finally allowed to rest, Roker pretended to take a nap on a bed set up in the studio while host Savannah Guthrie delivered the weather forecast.
Among the celebrations, Roker received a call from Vice President Joe Biden while #Rokerthon topped Twitter's trending topics.
The popular weatherman passed Norwegian meteorologist Eli Kari Gjengedal who did an unofficial 33-hour broadcast in September.
While he did get a five minute break every hour, he stayed within the rules of the record by talking about the weather the entire time.
Related: Brian Williams: Weatherman wasn't urinating on air
NBC set up a live stream of the event at Today.com, letting viewers follow the record attempt live.
And the #Rokerthon was quite entertaining.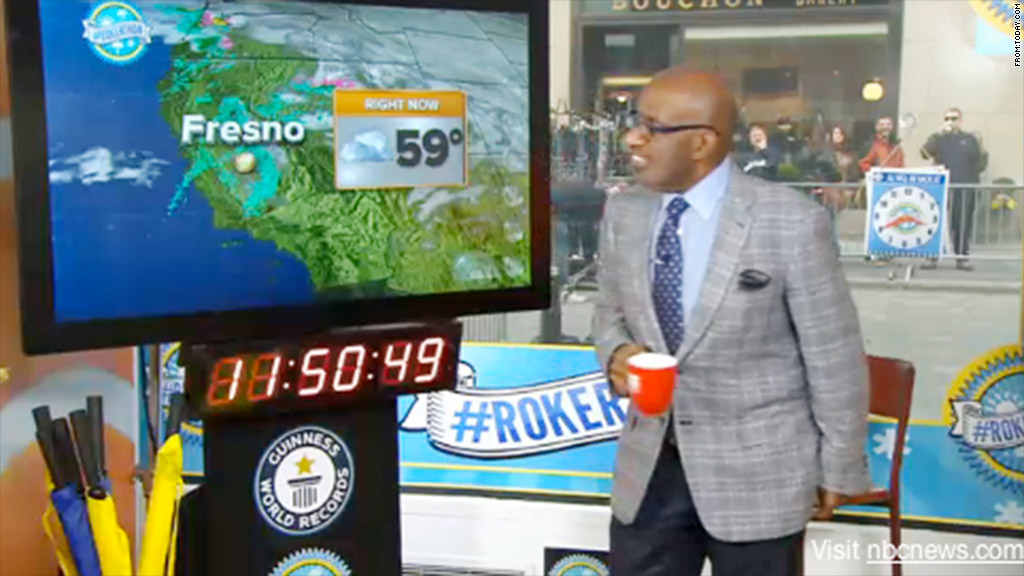 In 34 hours, Roker impersonated Darth Vader, sung Dionne Warwick's "Do You Know the Way to San Jose," ate barbeque, and had fellow Today show colleague Tamron Hall (and her dog) visit while dressed in her pajamas.
Roker took selfie photos with fans who came down to 30 Rock -- including with CNN's own Brian Stelter.
The event went off without many hitches -- although Roker did leave his mic on during one of his bathroom breaks Wednesday night.
"We gave new meaning to the phrase 'live stream,'" Roker joked about the incident.
#Rokerthon was another in a long line of Today Show stunts (the globe-trotting "Where in the World Is Matt Lauer?" comes to mind) designed to help boost ratings against rivals like ABC's "Good Morning America."
The event also helped to raise money for Roker's Crowdrise campaign, which benefits the U.S. armed forces and the United States Service Organizations (USO).
NBC said Friday morning that the event helped raise over $70,000 for the charity.
While lounging in a comfy recliner, Roker was asked about the entire experience Friday morning.
"It's amazing," Roker said with a hoarse voice. "Only two or three people died!"