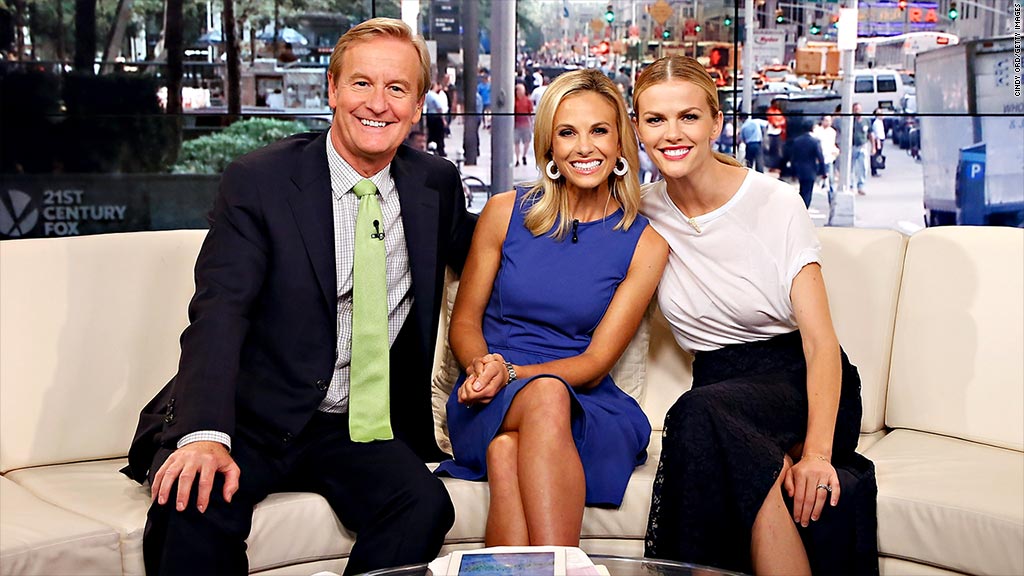 Hasselbeck revealed that the unspecified surgery that caused her absence was the removal of a tumor.
"I had a tumor in my abdomen," Hasselbeck said at the beginning of Friday's broadcast. "The doctor said, 'You've got to get it out by the end of the month, we don't like how it looks... I had a scary week where we didn't know what the results were, but I'm okay."
Hasselbeck grew emotional during the conversation, explaining that she had to have some tough talks at home with her children before getting a clean bill of health.
The co-host also conveyed her thanks to her colleagues at Fox News.
"I could not be more thankful for my family and my friends who stood by me with incredible support," she said. "And really, starting from the top down here, [Fox News CEO] Mr. Ailes, and this entire Fox family treated me like family the entire way."
The show celebrated Hasselbeck's return with cake while Hasselbeck continued to count her blessings.
"I'm not a person who thinks or believes that they take a lot for granted," Hasselbeck added. "But I certainly don't take it for granted now."