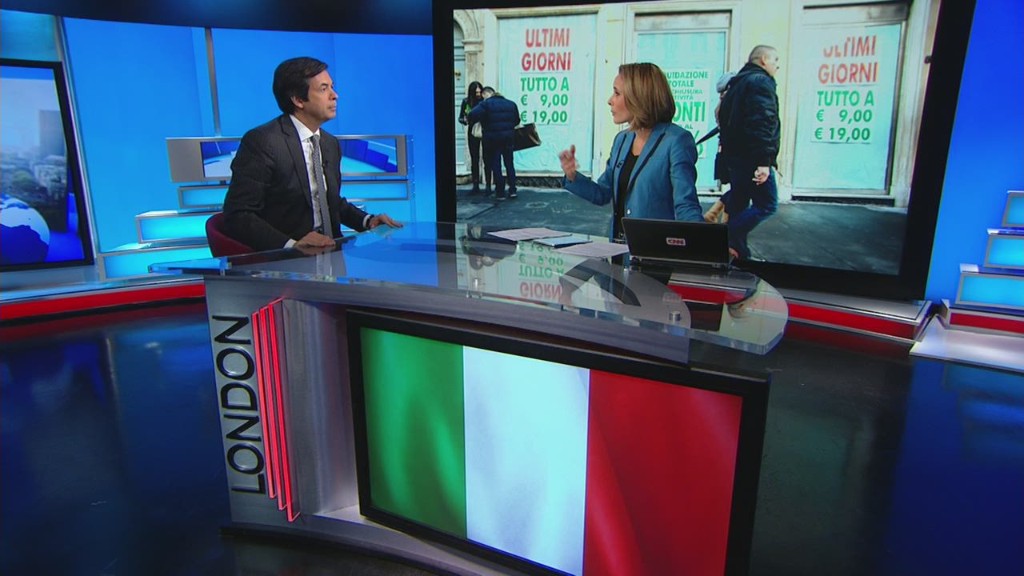 Keep the champagne on ice. Germany may have dodged another recession and Europe is growing again but it's way too soon to celebrate.
Eurozone GDP grew by 0.2% in the third quarter, compared with the second, as its two biggest economies produced a stronger than expected performance.
Germany eked out growth of 0.1%, after shrinking by the same amount in the previous quarter, meaning it just avoided slipping into a third recession since the global financial crisis.
France also provided a positive surprise, expanding by 0.3%, after six months of stagnation.
But a closer look at the numbers shows Europe's recovery is still weak and fragile.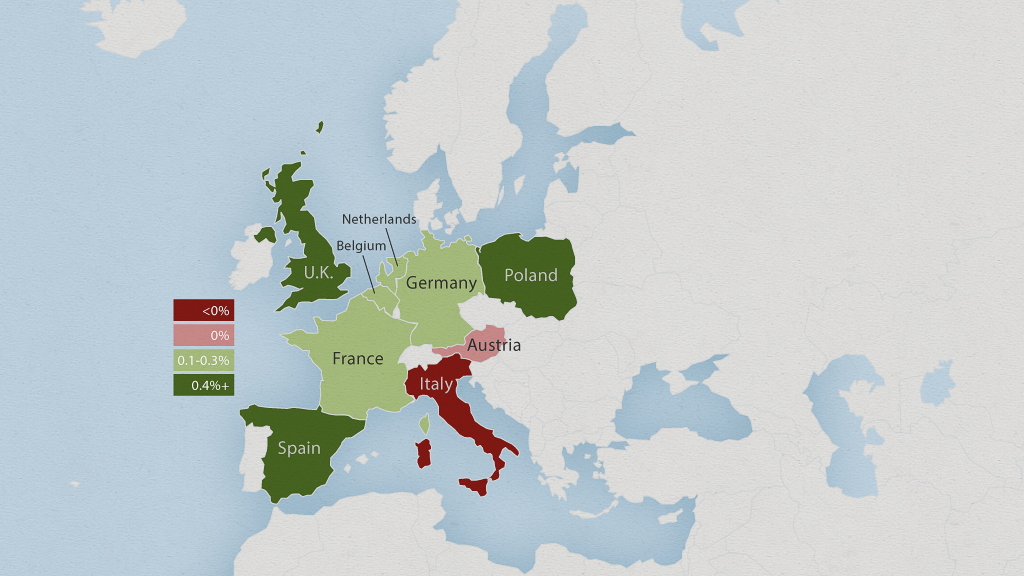 Italy deep in the red: The eurozone's 3rd biggest economy is stuck in reverse.
Italy has suffered 11 quarters of contraction in the last 13 and is nearly 10% smaller than it was before the financial crisis.
Investment freeze: Germany's rebound was driven by household consumption and exports -- helped by the weaker euro -- while France relied heavily on increased government spending.
"The breakdown is a serious cause for concern over the economic outlook [for France]," noted BNP Paribas.
The chill in relations with Russia over Ukraine has damaged business confidence, and that continues to show up in declining investment by firms in machinery and equipment.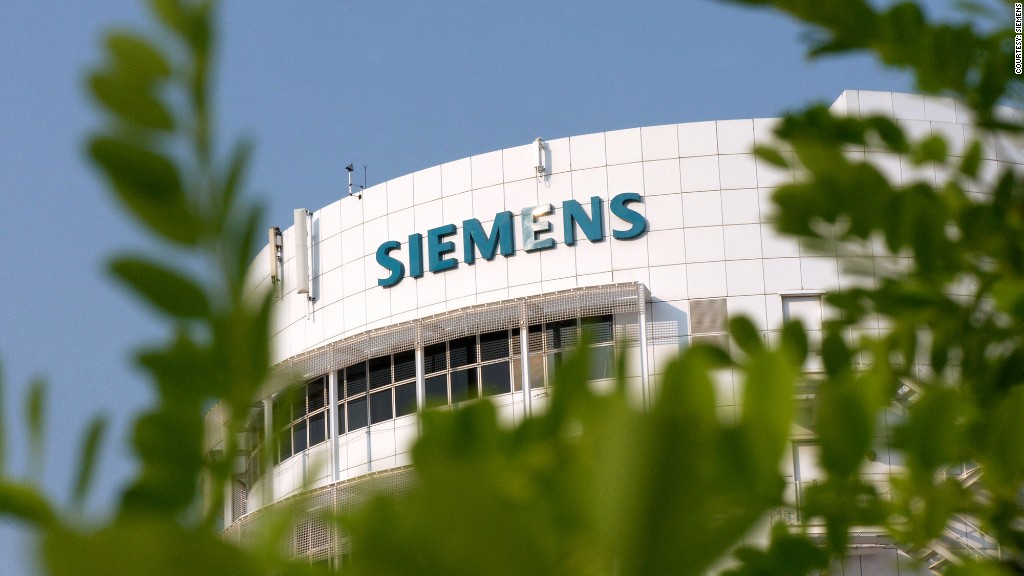 Prices barely rising: Official data show eurozone inflation ticked up a little in October to 0.4%, but that's still way below the European Central Bank's target of near 2%.
A prolonged period of very low inflation could result in economic stagnation.
Risks high: There is still a risk of further escalation in the Ukraine crisis, which could lead to another round of sanctions, and retaliation by Moscow.
And the slight improvement in growth and inflation data may embolden hawkish members of the ECB, reducing the chances of a move to full-blown quantitative easing -- buying sovereign debt -- which some analysts say is long overdue.