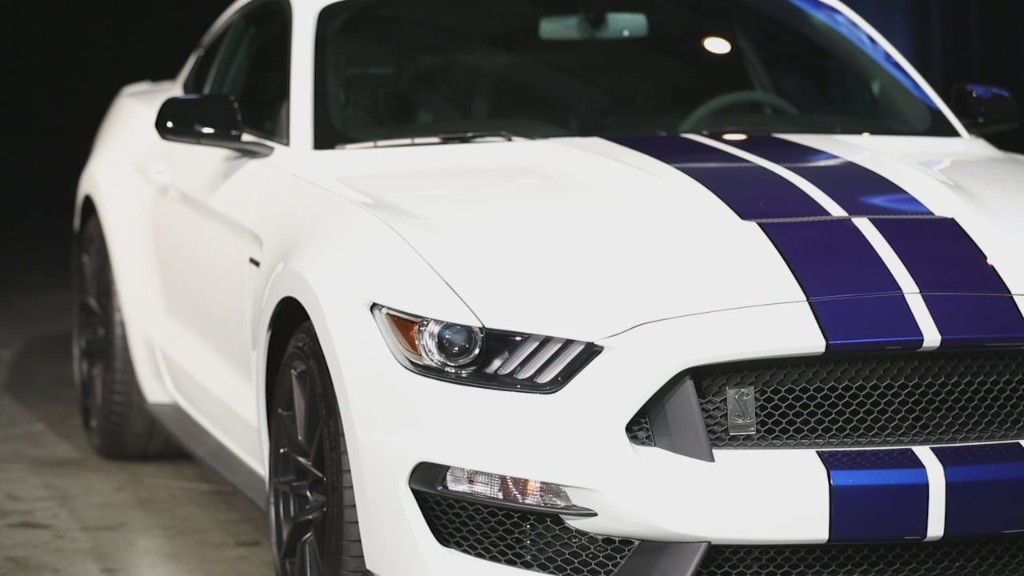 Ford

(F) revealed an all-new high-performance Mustang Monday -- the Shelby GT350.

The new GT350 -- powered by a 5.2-liter V8 engine producing over 500 horsepower -- is less powerful than the Shelby GT500, a car that went out of production earlier this year.

The Mustang GT, the next-most-powerful version of the Mustang, has a 435-horsepower V8.

The new Shelby is based on the 2015 Mustang, a car with a more sophisticated suspension system.

The GT350 is a track-oriented car with an emphasis on handling. It is designed to be at its best on a twisting race course rather than at a drag strip.

"When we started working on this car, we wanted to build the best possible Mustang for the places we most love to drive --- challenging back roads with a variety of corners and elevation changes --- and the track on weekends," Raj Nair, Ford's vice president for product development said in a statement.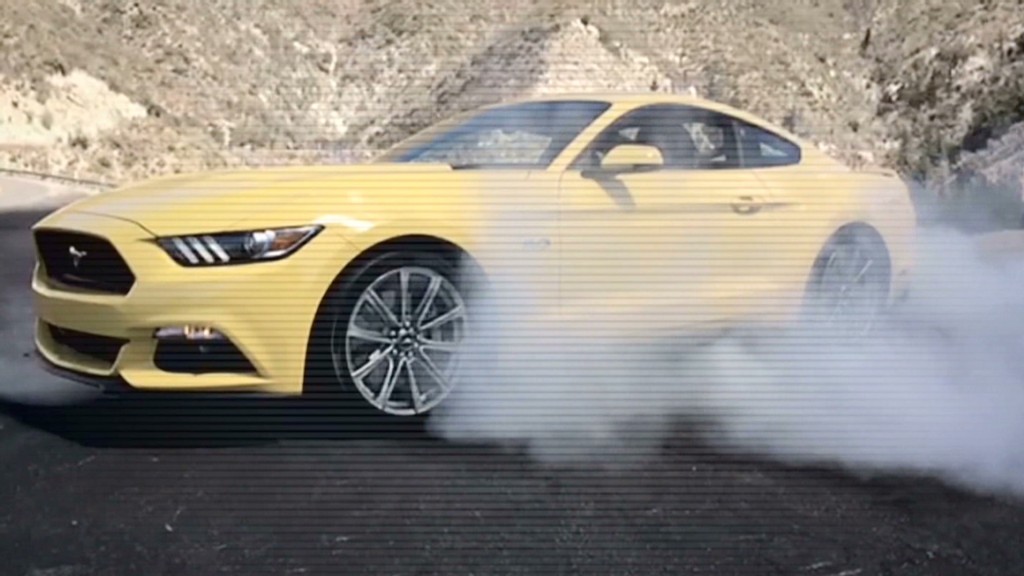 The GT500 had a 640 horsepower supercharged engine, the new GT350's engine doesn't have supercharging or turbocharging. Ford has not yet announced an exact horsepower figure for the new car, but it is being billed as the most powerful engine Ford has ever made without the super or turbocharging technologies.
The engine is designed to rev fast. It will also produce over 400 pound feet of torque, a measure of an engine's pulling power. It is unique to the GT350.
Related: Criminal's muscle car collection auctioned for $2.5 million
For improved handling, the GT350 has a suspension system that automatically stiffens and softens depending on driving demands. The driver will also be able to select from among five driving modes that tailor the suspension, steering, gas pedal response and other settings.
The car's body has been widened around the wheel wells to allow for its larger tires. The body has also been lowered up to two inches and various air vents have been added to cool the engine and other parts of the car.
Related: 2015 Mustang's asphalt-peeling power goes modern
Ford has not yet announced price or fuel economy figures for the new car. It will go on sale sometime next year.