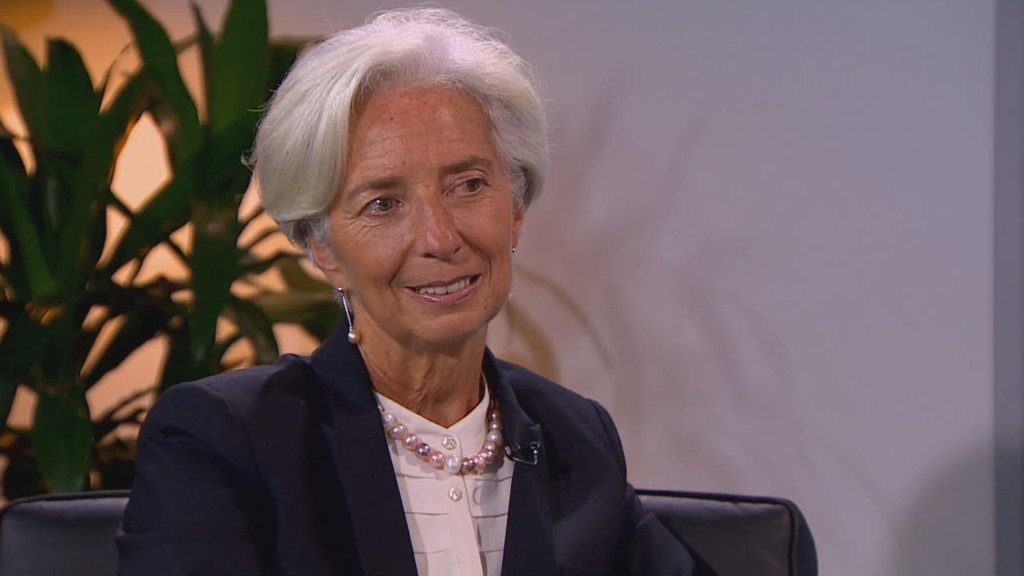 It's recession time again for Japan, the latest crack to emerge in the fragile global economy.
The shock in Asia comes hard on the heels of data showing much of the eurozone is stagnating.
Just hours after G20 leaders agreed to take steps to boost global growth, British Prime Minister David Cameron said "red warning lights" were flashing for the economy.
So are we on the brink of another crisis?
Here are 5 reasons to worry:
1. Japan falters: A surprise slowdown in the third quarter tipped the world's third largest economy into recession.
Gross domestic product shrank by an annualized 1.6% in the three months ended September, much worse than the 2.2% expansion expected by economists.
Japan is caught in a bind: Its wheels are spinning despite massive stimulus pumped into the economy by the central bank, and opening the fiscal taps isn't an option given the country already has the highest government debt in the world.
2. Eurozone malaise: There's little reason for cheer in Europe. While Germany narrowly avoided a recession in the third quarter, the latest numbers show the $13 trillion eurozone economy is stuck in first gear.
High unemployment, high debt and a lack of investment continue to hold the region back. And then there's the risk of deflation, or at least a prolonged period of very low inflation. That will keep consumers and companies cautious and could condemn the region to years of stagnation.
Related: Standby. European Central Bank is preparing new stimulus
3. Commodity crunch: Demand for raw materials provides good insight into just how confident investors are in the world economy. And a recent slump in commodity prices tell a grim story.
Oil prices have tumbled 24% this year to about $75 a barrel as jitters about the brittle European recovery and geopolitical fears deter buyers.
Meanwhile prices for iron ore -- a key ingredient in steel -- have plunged 40% as China takes its foot off the gas. For years the economic powerhouse has been slowing and last month the country reported its worst quarter of growth in more than five years.
Related: 'Mediocre' growth plagues world economy
4. Emerging markets: China's slowdown spells trouble for a number of commodity-rich emerging markets, not least Brazil. Growth there has collapsed and the IMF sees expansion of just 0.3% this year.
Turkey is another emerging country failing to fire, as domestic political struggles and war on its border weigh on confidence.
5. Geopolitical risks: The war in Syria and Iraq is just one of the wild cards. Amid fresh clashes in Ukraine, tensions between Russia and the West are rising again. European officials were meeting Monday to consider adding more individuals to their list of sanctions.
EU leaders could agree new sanctions aimed at Russia's economy next month.