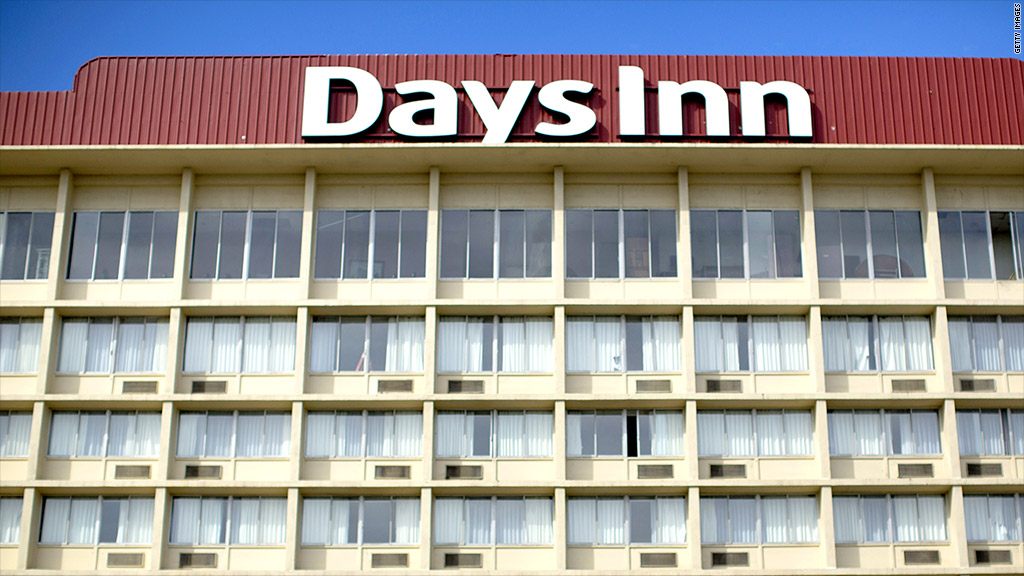 Employees at Days Inn, Super 8 and Ramada hotels are being trained on how to spot sex traffickers.
The Wyndham Hotel Group, which owns more than a dozen hotel chains, wants everyone from concierges to franchise owners to be on the lookout for red flags, like guests with children who rent pornography or people who pay for rooms with cash.
Many traffickers exploit their victims in hotel rooms, said Nicole Levine at Polaris, an advocacy group that will help train Wyndham workers.
"Help from the hospitality industry gives us a better chance of disrupting the trafficking business," she said.
Related: Slave labor in America today
Hotel workers will be trained to notice suspicious situations, like guests who stay for long periods of time without many possessions. They're taught when it's appropriate to call the the National Human Trafficking Resource Center hotline or alert local police.
Wyndham started training some employees in 2011. Polaris has also worked with chains including Hilton, Hyatt and Starwood to train employees.