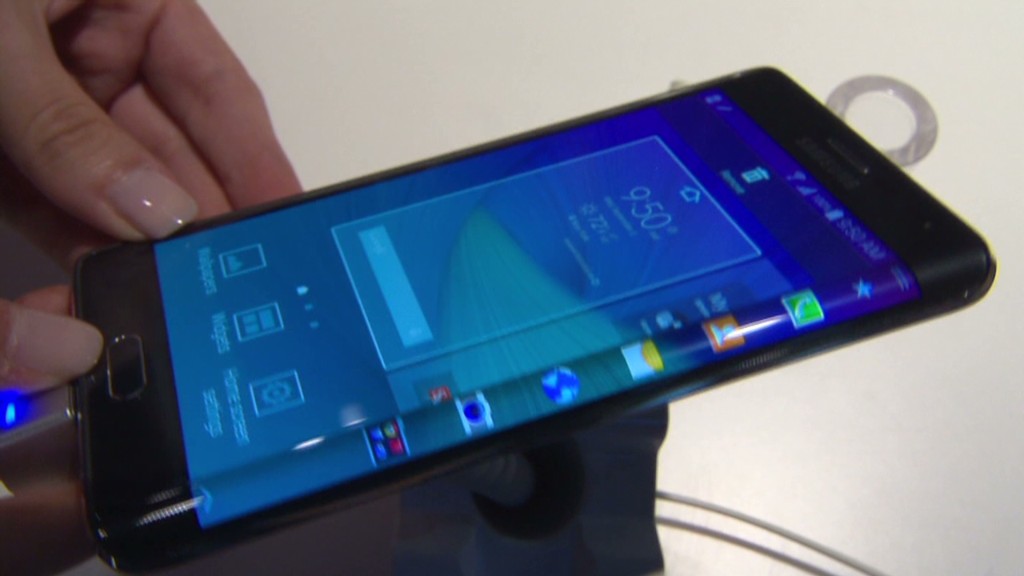 Samsung is rethinking its spaghetti-on-the-wall strategy for smartphones.
Robert Yi, Samsung's head of investor relations, recently told analysts that the company would trim the number of phones it makes by as much as 30%.
Samsung has released 52 unique smartphones in 2014 alone. By contrast, HTC brought 23 new phones to market, Nokia unveiled 20, Motorola released 10 handsets and Apple unveiled two.
The strategy isn't working. Samsung's profit fell by 60% last quarter, dragged down by slumping top-of-the-line Galaxy-branded smartphones.
Though many of the 52 devices are aimed at specific markets, Samsung has also made some curious smartphone choices this year.
Related: 5 insane Samsung gadgets
For example, the Galaxy Note Edge has a screen that curves around the right side of the phone. The Samsung Galaxy K Zoom is essentially a Galaxy S5 smartphone with a telescopic zoom lens attached to the back.
Even the not-so-weird phones raise some question marks about Samsung's spray and pray method.
The Galaxy Alpha is a smaller, thinner, metal version of the Galaxy S5. The Galaxy S5 mini is like the Galaxy Alpha, only plastic. The Galaxy Note 4 is like a monstrous Galaxy S5 with a pen -- but not as monstrous as the Galaxy Mega.
Samsung's more disciplined strategy doesn't mean Samsung will model itself after Apple, producing two take-it-or-leave-it smartphones each year. ZDNet reports Samsung will produce a phone with a foldable display in 2015.