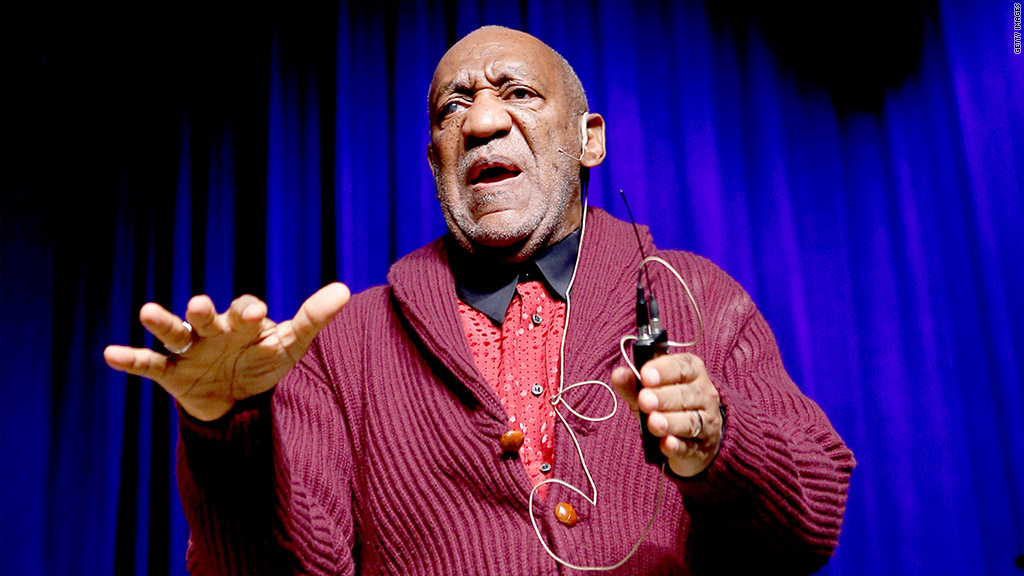 But dozens of upcoming events are still listed on Cosby's web site, and on Friday he was cheered by fans at the King Center for the Performing Arts in Melbourne, Florida.
His performance went off without a hitch, without any disruptions or comments from Cosby about the allegations. Cosby was given a standing ovation at the end of his 90-minute show, just as he was at an appearance in the Bahamas on Thursday night.
At one point during Friday night's show, a group of women shouted "We love you Bill Cosby!," and as other crowd members cheered, he held up his fist to acknowledge them, according to CNN producer Javier De Diego, who attended the performance.
A local radio station had urged people to stage a "stand-up protest" during Cosby's performance, but that didn't appear to happen.
The King Center -- which is owned by Eastern Florida State College -- had received some requests for refunds, but the center did not grant any due to its ticket policy, according to a school official.
After Netflix postponed a stand-up comedy special and NBC pulled the plug on its Cosby sitcom project this week, questions were raised about whether the 77-year-old Cosby would continue his stand-up comedy performances.
The comedian keeps up a busy touring schedule -- his website has performance dates listed for almost every single week through May, except for a month-long break around the end of the year. (The holiday break appears to have been scheduled well before the allegations against him resurfaced in recent days.)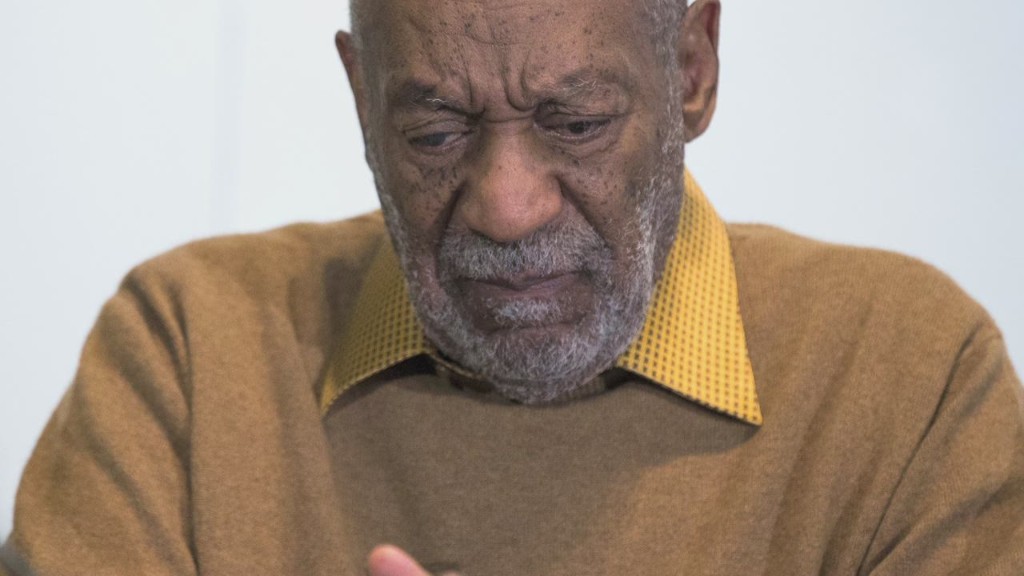 On Thursday the Desert Diamond Casino in Tucson, Arizona became the first venue to cancel a Cosby performance in the wake of the newly resurfaced allegations.
"Casino representatives didn't give a reason for calling off the show," a local newspaper reported. It was scheduled to take place in February.
Then on Friday morning, the Treasure Island casino and hotel in Las Vegas said a November 28 performance by Cosby had been called off.
A spokesperson for Treasure Island said the change was made "by mutual agreement" with Cosby.
Later in the day on Friday, the Virginia Theatre in Champaign, Illinois and the Broadway Center for Performing Arts in Tacoma, Washington said the Cosby stage shows scheduled at their venues in April had been cancelled, too.
A representative for the Tacoma event said, "We are a non-profit organization and do not think going forward with this performance fits in with our core values of building empathy, furthering education, and sharing joy in the community."
In that case, refunds will be offered to the 600 people who'd purchased tickets.
Some other venues that are still scheduled to host Cosby events -- like Tarrytown Music Hall, near New York City, on December 6 -- have sensed public pressure to cancel the shows. Bjorn Olsson, the executive director of the Tarrytown venue, took to the venue's Facebook page to assert that anger towards Tarrytown is misguided.
"I understand the frustration that many feel," Olsson wrote. "Canceling the show or refunding tickets would not hurt Bill Cosby, only The Music Hall."
Olsson added that if the rental contract is broken with the promoter, AM Productions, the company would still have to pay Cosby money guaranteed to the star.
The promoter would recoup the losses from the Music Hall. Olsson explained that this would be a "tremendous blow" to the nonprofit venue, resulting in likely layoffs and cuts in the hall's community programs.
Related: How Bill Cosby tried to keep AP interview under wraps
After Thanksgiving, Cosby was slated to appear at Treasure Island on the 28th -- that one's been canceled -- and then the Capitol Theatre in Yakima, Washington on the 29th.
The Capitol Theatre still has Cosby under "upcoming events" on its website.
According to StubHub, tickets for the December 6 show at Tarrytown are going for as much as $235.
A Cosby spokesman did not respond to requests for comment.
Related: NBC says it's not moving forward with Bill Cosby project
Brian Stelter, Javier De Diego and Tony Marco contributed reporting.