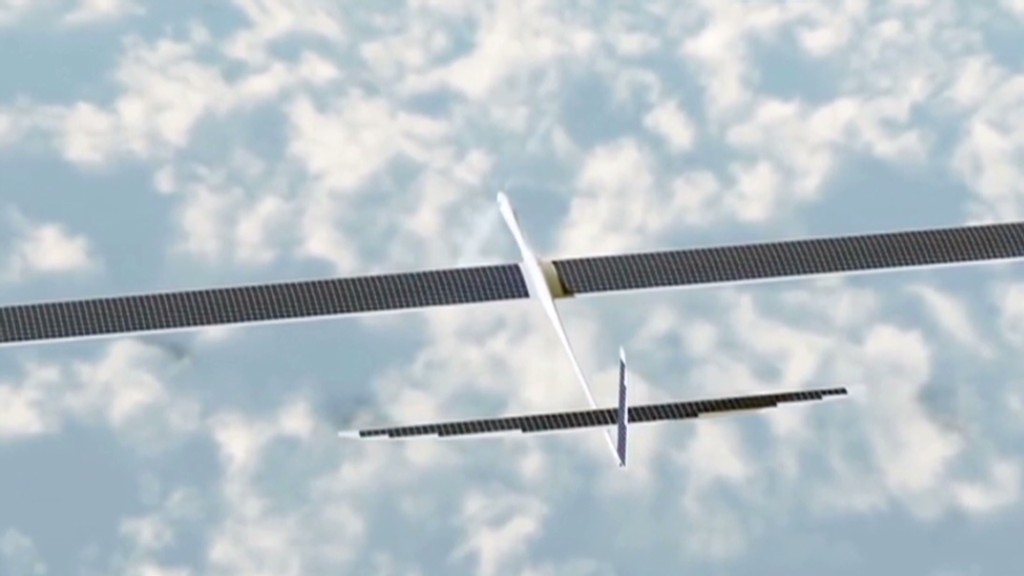 Facebook is bulking up its drone team.
The company has posted more than a dozen jobs for aeronautical engineers, technicians and other specialists for its drone business. It's all part of Facebook's plan to connect the whole world to the Internet using drones, lasers and satellites.
Facebook (FB) wants to know: Are you an avionics engineer who can create an autopilot system? How about a thermal engineer who can keep a drone cool during long flights? Or a systems engineer who can manage lasers in outer space?
Related: FAA can regulate drones
They'll all be members of Facebook's Connectivity Lab, where the company is researching ways to bring an Internet connection to everyone on the planet. An estimated two-thirds of the world's population doesn't currently have access to the Internet.
Most of the positions are based in California, split between Facebook's Menlo Park headquarters and the Los Angeles suburb of Woodland Hills.
The rest are in London, where they'll likely work with the engineers that Facebook brought on board from the small aviation company Ascenta earlier this year. Ascenta's founders were behind the early versions of Zephr, which claimed the record as the longest-flying solar-powered unmanned aircraft.
'Facebook at Work' is coming to your office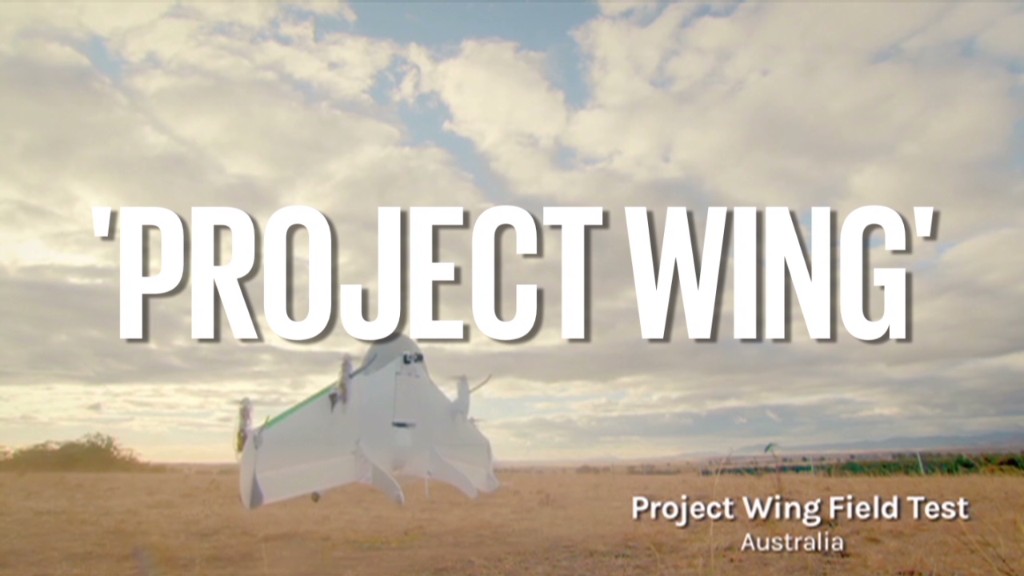 Facebook didn't immediately respond to questions about the expansion. But it's in line with plans its founder, Mark Zuckerberg, announced in March.
"Our goal with Internet.org is to make affordable access to basic internet services available to every person in the world," Zuckerberg posted publicly at the time.
It's more than just noble charity. It's good business. If Facebook delivers Internet to the rest of globe, it's also first in line to turn them into customers. Facebook currently has 1.35 billion users. The world population stands at 7.1 billion.
That's a lot of potential new users.