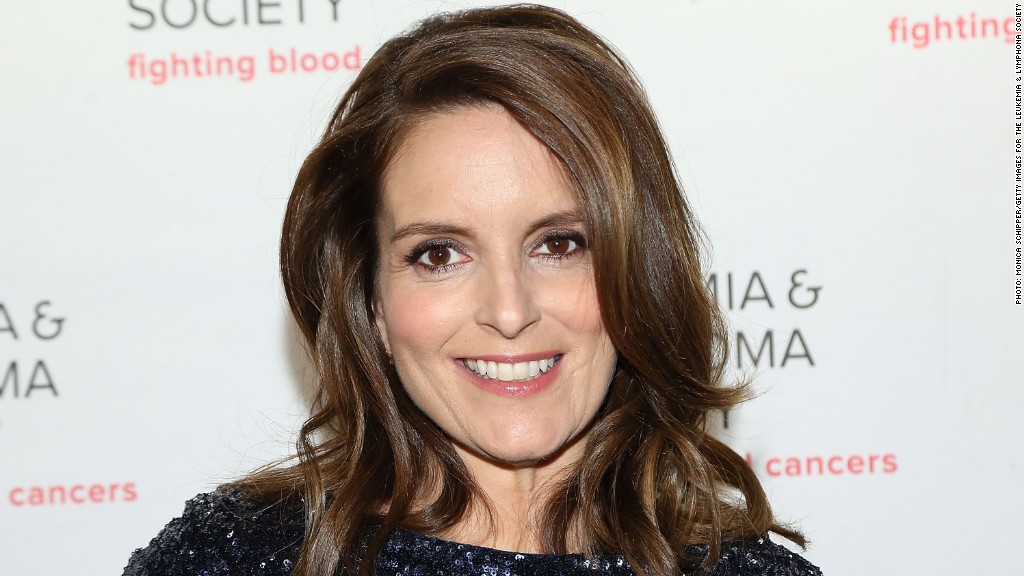 "30 Rock" creator Tina Fey's next television series won't be coming to NBC, after all -- it'll be on Netflix.
The sitcom, called "Unbreakable Kimmy Schmidt," will debut on the streaming TV service in March 2015.
This arrangement, announced Friday, illustrates how the lines have blurred between traditional TV networks and newfangled options like Netflix (NFLX). It comes a few months after a canceled NBC sitcom, "Community," was resuscitated by Yahoo, and just one day after Netflix revived the canceled A&E drama "Longmire."
In this case, NBCUniversal's studio, Universal Television, was the production company behind "Unbreakable Kimmy Schmidt," and it was scheduled to premiere on the NBC broadcast network sometime in the spring.
Now, it'll still be produced by Universal -- so NBCUniversal will still make money from the show -- but Netflix will stream the show instead.
Related: NBC says it's not moving forward with Bill Cosby project
In a coup for Fey and her co-creator Robert Carlock, Netflix has committed to two seasons of 13 episodes. NBC had previously only committed to one season.
The deal is a coup for Netflix, too, since it gives the streaming service a high-profile comedy series to promote.
"It makes a lot of sense for Netflix to want to be in the Tina Fey business, to me," NPR pop culture writer Linda Holmes wrote. "They haven't got a foothold in real comedy, do they?" (Netflix's closest show to it is "Orange is the New Black.")
Since it's on Netflix, the entire first season of "Unbreakable Kimmy Schmidt" will debut at the same time, so viewers can binge-watch it if they choose.
Fey and Carlock's "30 Rock" ended its NBC run in January 2013. The pair said in a statement that they're thrilled to have "Unbreakable Kimmy Schmidt" "exclusively on Netflix, which has proven to be such an outstanding place for distinctive, original programming." But they added, "We grew up at NBC and will continue to develop broadcast projects with them as well."
Related: Netflix postpones Cosby comedy special
Robert Greenblatt, the chairman of NBC Entertainment, explained the NBC-to-Netflix shift this way: "While it was originally developed for NBC, we have a very drama-heavy mid-season schedule so we're thrilled about this Netflix opportunity; it's an instant win-win for everyone, including Tina, Robert, and Universal Television."
Fey will not star in the new show, she will only work on it behind the scenes. Netflix says the sitcom will star Ellie Kemper, previously a star of NBC's "The Office," as "a woman who escapes from a doomsday cult and starts life over in New York."