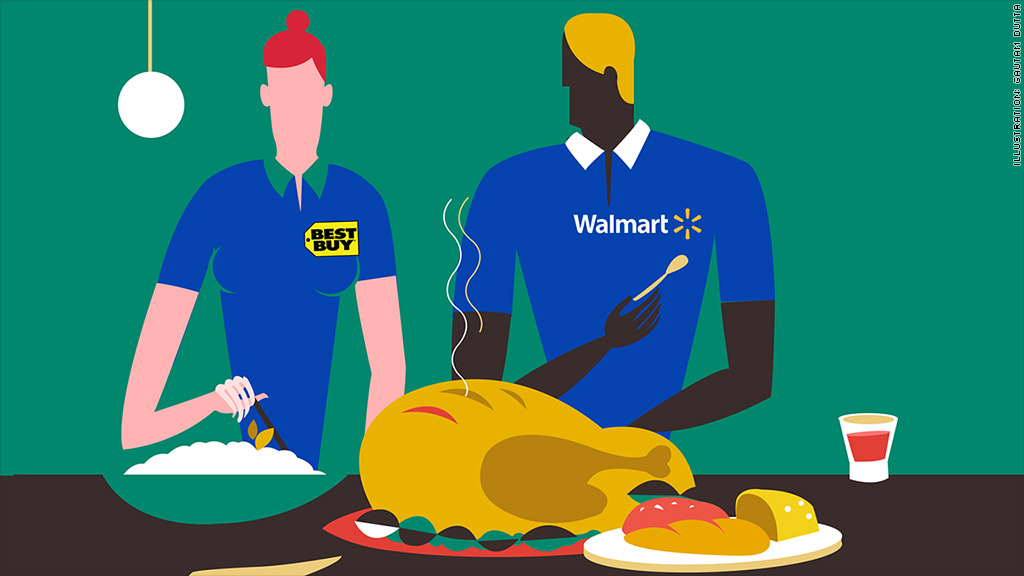 The turkey is sliced, the potatoes are mashed, and the dinner rolls are warm.
But this isn't a scene from anyone's dining room. It's Thanksgiving Day at some of the nation's biggest retailers, including Best Buy and Walmart.
Stores used to wait until Black Friday to launch doorbuster deals, but the shopping madness has started to creep into Thanksgiving Day. Ten big-box retailers will be open by 6 p.m. on turkey day this year, which means that plenty of workers will be at the store instead of at home when dinner is served.
That's where Boston Market comes in. Last year it served a Thanksgiving dinner spread to about 362,000 workers at retailers as well as other companies that stay open on the holiday, like airlines, hotels and utilities.
Related: The ultimate guide to shopping on Thanksgiving
"The new shopping trend means that more and more retailers look to us to cater for their workers," said Tony Buford, Boston Market's executive vice president of operations.
Thanksgiving Day sales have surged 50% for the chain over the past two years. It now hires 2,000 extra employees to get through the holiday season.
The orders come from store managers trying to make the day a little more bearable for those they've scheduled to work. Last year, orders come from some locations of Best Buy (BBY), Walmart (WMT) and the New York and Company.
Most orders aren't placed until next week, so Boston Market can't yet say exactly which stores it will serve this year.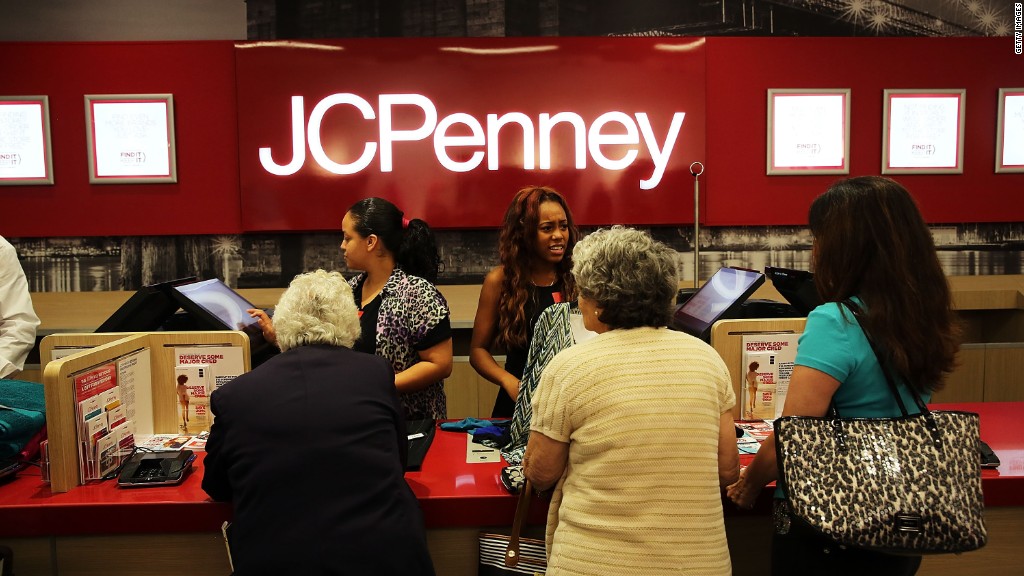 Boston Market also does a brisk business at its stores on the holiday, Buford added. More and more people are popping into Boston Market stores to grab a quick turkey dinner before they head out shopping, Buford said, and there are usually lines out the door.
"A large percentage of people are out and about during the day, and picking up dinner is quicker and easier than cooking and cleaning at home," he said.