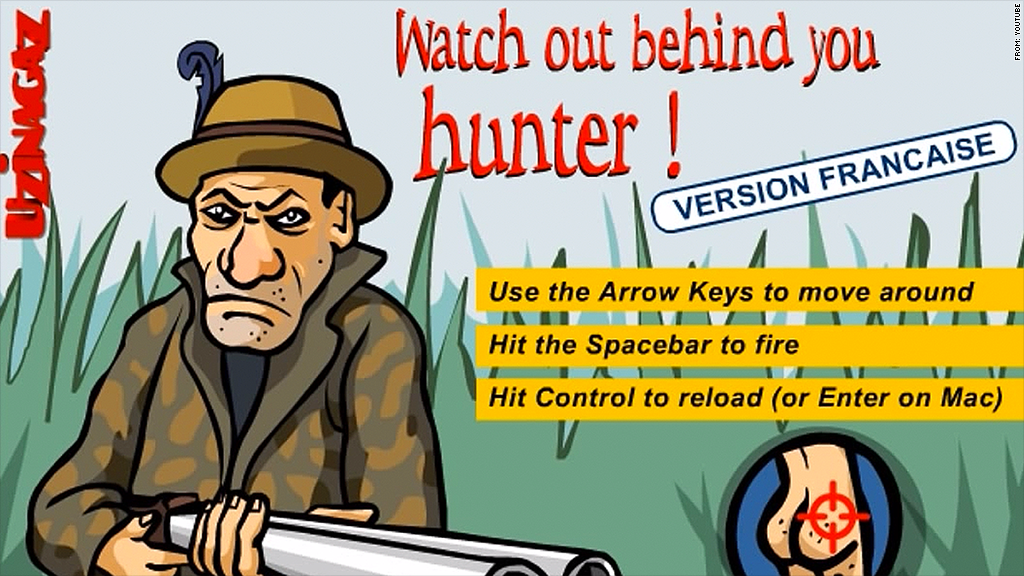 Following a backlash, Google has removed a game from the Android store that advocated killing gay men for sport.
The game, called Ass Hunter, was downloaded more than 10,000 before it was taken down, according to several news reports published Monday.
Ass Hunter has reportedly been available online for several years, but it was recently added to Google's lineup of mobile apps.
Its description read: "Legendary game, where you are hunter and your mission is to kill gays as much as you can or escape between them to the next level. Gays may be hidden in bushes and unexpectedly catch you. Remember! When they catch you they will do with you whatever they want."
Related: Google: You can pay as little as $1 to see fewer ads
On Twitter (TWTR), users expressed outrage that Ass Hunter was uploaded to Google Play and urged others to flag it as inappropriate.
Google (GOOGL) has rules against "hate speech" and games that encourage "violence and bullying" in its content policy for Google Play. But it does not review apps before they are posted to the Android store.
"We remove apps from Google Play that violate our policies," a spokesperson said in a statement.