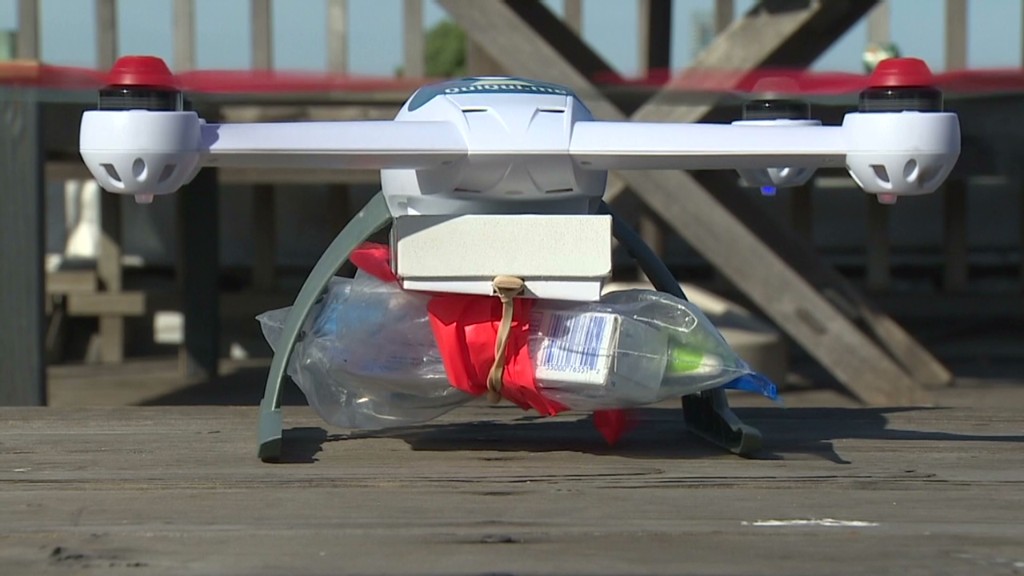 Farmers want drones to survey fields. Wedding photographers want them for moving aerial shots. They might soon need a pilot's license.
By year's end, the Federal Aviation Administration will unveil proposed rules that apply to anyone flying a small drone that's even remotely for business purposes.
The FAA is leaning toward strict oversight, according to several people in the drone business who have met with the FAA to discuss regulations.
Among the expected rules for any drone under 55 pounds: only daytime flying, within physical view of the operator, and below 400 feet.
Related: Facebook is expanding its drone business
Such rules would be tough on the drone industry. They increase the cost of using a drone, limit its geographical range, and lump together heavy, fixed-wing drones with the tiny quadcopters you sometimes see buzzing around on college campuses.
Jesse Kallman, who leads business development at drone software startup Airware, explained that the pilot's license requirement would be perceived as an unreasonable challenge.
"How you operate a 737 is pretty different from how you operate an unmanned aircraft," Kallman said.
The FAA declined to share a copy of the draft regulation. But an agency spokeswoman said, "We expect the rule to make a start toward expanded commercial use of [unmanned aircraft]."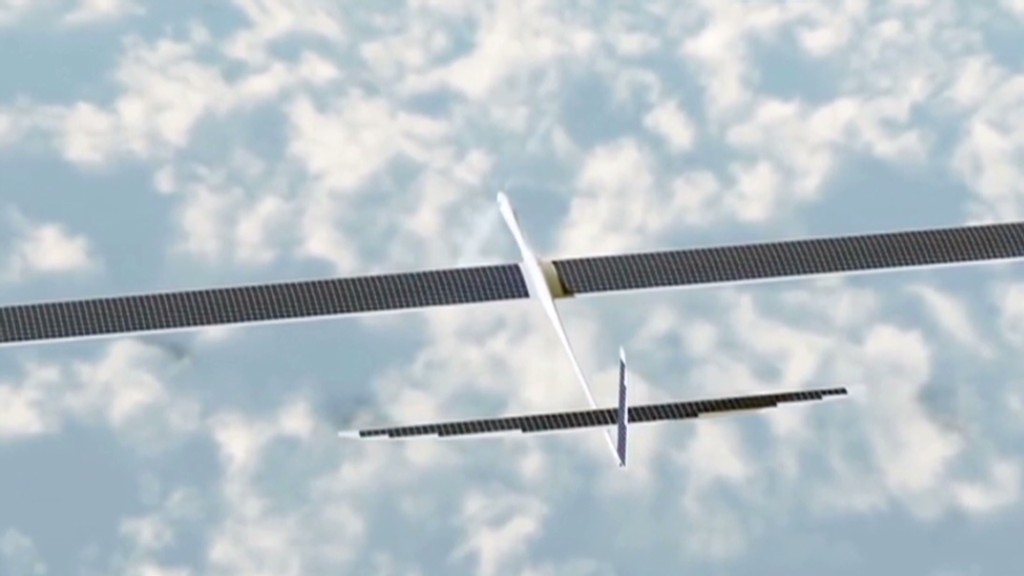 In the United States, current drone regulation is a little odd.
Currently, drones are legal for hobbyists -- but illegal for businesses without a rare exemption from the FAA. And flying a drone for commercial reasons requires a special waiver, because there are no official drone rules yet.
That means it's legal for a rancher to take pictures of her cattle with a drone. But it's illegal if she uses them from drone herding (and yes, that's a thing).
These aren't empty threats. The FAA has gone after small drone operators -- with mixed results.
There have been only seven exemptions granted for commercial drones so far. One was for four ScanEagle drones flown by ConocoPhillips (COP) for surveying ice and whales in the Arctic. The others are for Hollywood film productions in closed studios.
Related: Amazon is hiring drone pilots
Sensible drone rules are long overdue. Ted Ellett, an aviation attorney with Hogan Lovells, represents several companies that have been eager to put drones into use.
Small energy companies can use drones to get a close look at wind turbines, instead of sending technicians to stand at the top of a hub at 262 feet. Railroad companies want to send them along railroad lines to inspect tracks.
Neither of those are feasible if drones require licensed pilots who keep them within view.