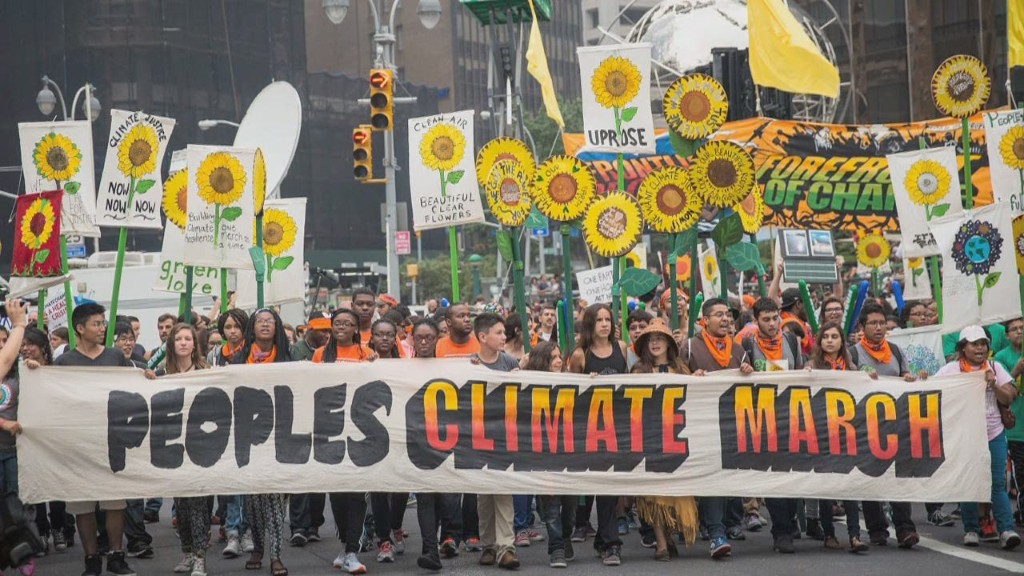 Nobody wants coal for Christmas, and a growing number of big investors don't want it at any time of the year.
KLP, Norway's largest pension fund manager, is the latest global player to take a stand against coal. KLP will sell all of its coal holdings and put an additional NOK 500 million (roughly $75 million) into alternative energy.
"We are divesting our interests in coal companies in order to highlight the necessity of switching from fossil fuel to renewable energy," KLP's CEO Sverre Thornes said in a statement.
That means KLP will cut from its portfolio any stocks or bonds from companies that derive more than half of their revenues from coal or related activities such as coal-fired power plants.
Growing movement: This has been a big year for foundations and pension funds ditching coal and, in some cases, fossil fuels entirely.
In May, Stanford University said it would no longer invest in coal companies, after students and faculty petitioned the school to take action against climate change.
Perhaps the most high-profile divestment to date came in September when the $860 million Rockefeller Brothers Fund shocked the world by committing to dump all its holdings in fossil fuels. The Rockefeller family made much of its fortune off the Standard Oil Company at the turn of the 20th Century.
Related: Rockefeller Fund dumps fossil fuels
Norway and Stanford were also asked to get rid of oil and gas from their investment portfolios, not just coal, but both decided that was a step too far at this time. Norway is Europe's largest oil producer.
KLP said it would be too much of a financial risk to get out of oil and natural gas.
"Coal is deemed to pose the biggest threat to the climate, both in terms of carbon emissions per unit of energy and local pollution in the vicinity of coal-based facilities," KLP argued in a report.
Ethical investing on the rise: These divestments are occurring as so-called socially responsible investing, or "SRI," is growing in popularity.
Over $6 trillion in assets are now held in U.S. funds that have some sort of social, environmental or corporate governance screening process, according to The Forum for Sustainable and Responsible Investment.
Related: Why it's so tough for small investors to dump Big Oil
"Client demand is driving so much of this," said Lisa Woll, CEO of The Forum for Sustainable and Responsible Investment. "It's really a practice that is cutting across all asset classes."
Climate change and Sudan are among the top issues investors are concerned about.
"I think the reason [the fossil fuel divestment campaign] was launched because there's no viable policy approach to climate. If you had seen a tax on carbon or any other climate change legislation move through the U.S. Congress, you probably wouldn't see any action," Woll noted.