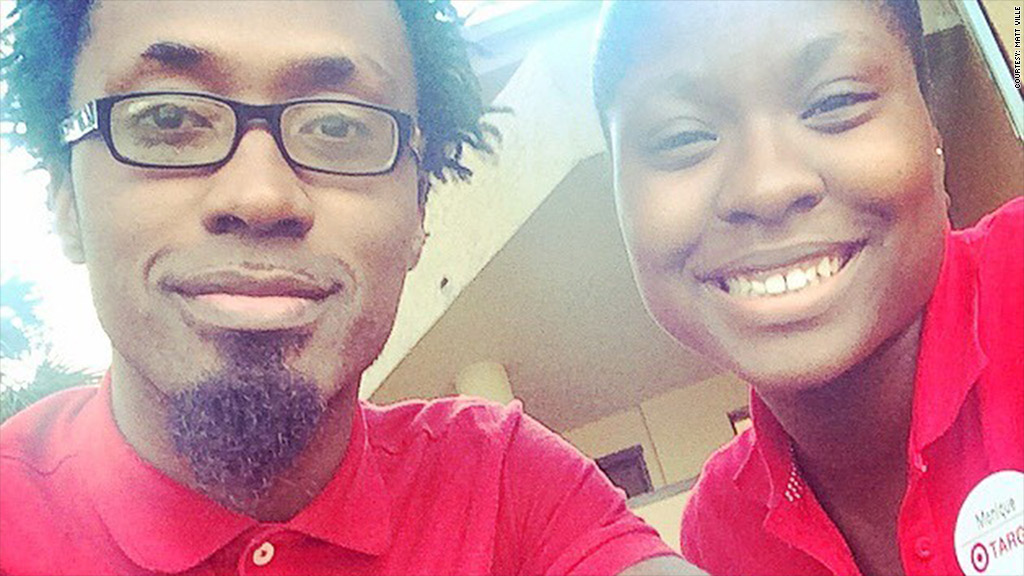 Not everybody hates to work on Thanksgiving.
Sure, some people are angry about the fact that more retailers are opening earlier on Thanksgiving, forcing people to work while their families are having a holiday dinner. But some workers welcome the extra shift.
Matt Ville, 26, has volunteered to work on Thanksgiving at Target for seven years in a row because to him, it's an exciting day.
"There's always a huge line of people waiting outside and by the time we open, they're hugging and exchanging phone numbers," Ville said.
Target (TGT), along with nine other big name companies, will be open by 6 p.m. this year.
Ville's wife Monique is also working that day, so he's not missing dinner at home. (They celebrate over the weekend.) Plus, he'll earn time and a half for the holiday hours.
RJ Joustra signed up to work at Kohl's (KSS) this Thanksgiving even though he doesn't actually work there anymore. He quit Kohl's in June, but has turkey day off from his new job, so he'll make a special appearance.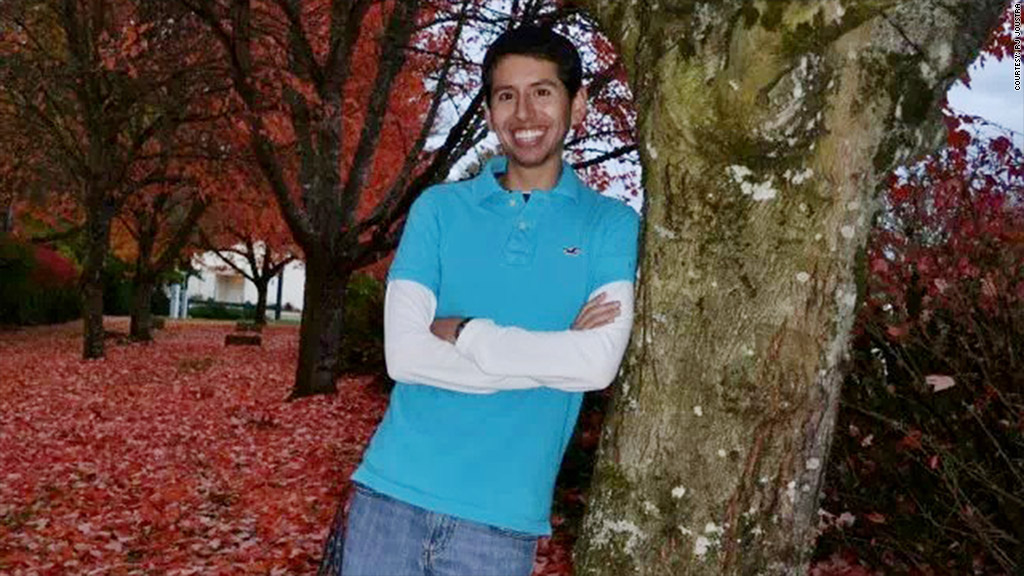 "It's what I'm used to, and I miss the employee discount," Joustra, 29, said.
He'll earn time and a half, and get a 15% discount for the rest of 2014.
Nick Studenski, 19, works part-time at the Aldo shoe store in Minnesota's Mall of America. He's happy to pick up the extra hours and have some spending money during the holiday season, but he was hoping to get home for at least part of Thanksgiving dinner.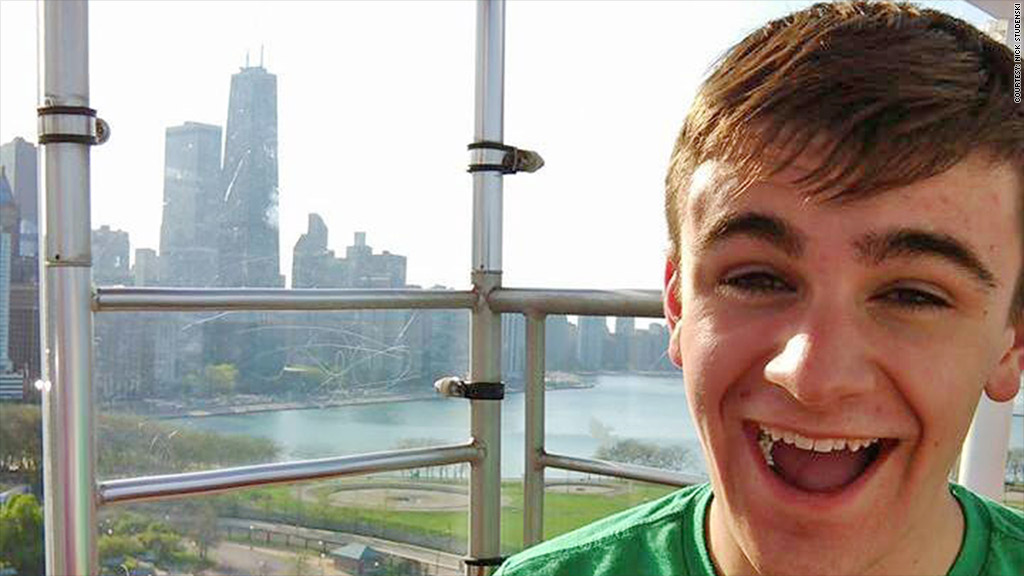 Unfortunately that's not going to happen. He's scheduled to work 6 p.m. to 2 a.m. on both Thursday and Friday, as well as 6 p.m. to midnight on Saturday.
"Hopefully my mom will save me some stuffing," Studenski said.