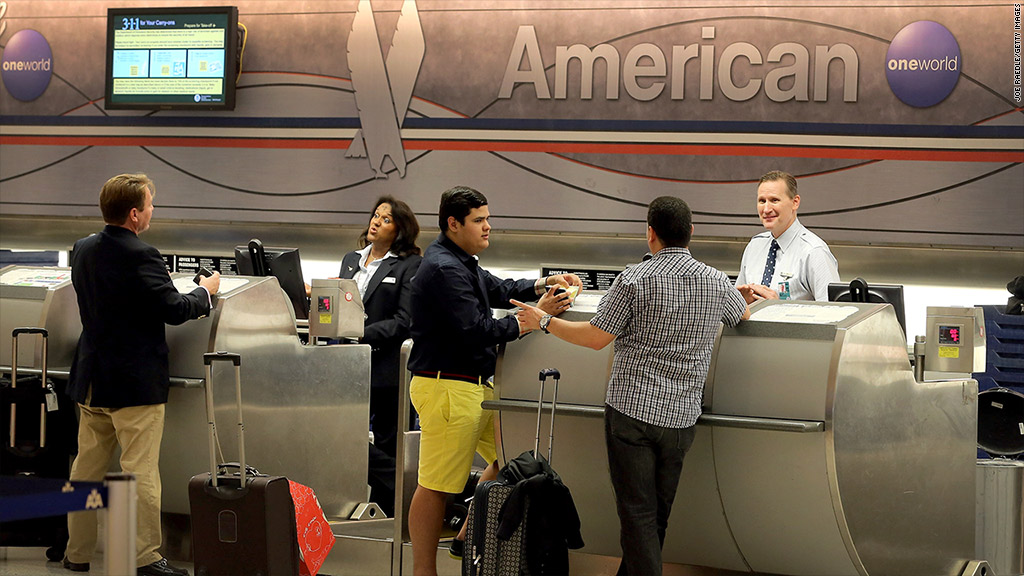 Some airline costs are going down, but ticket prices are still going up.
The biggest expense for any airline is fuel, and the price of jet fuel is down 18% since August. Still, airfares are up 3% this year according to the industry trade group Airlines for America. And they've climbed 31% since 2009.
But the high prices haven't chased away fliers - planes are more packed than they've ever been. About 85% of seats have been filled so far this year, a record high.
"If people keep coming and filling the airplanes at this price point, why would they lower the prices?" said Tom Parsons, CEO of BestFares.com.
Related: The five airline fees we hate the most
All of this is good news for airline investors. Shares of Delta Air Lines (DAL), American Airlines (AAL) and United Continental (UAL) are all up between 48% and 74% in 2014. Southwest Airlines (LUV) is the best performing stock in the S&P 500 so far this year, more than doubling in value.
Even with lower fuel prices, airlines are still spending more on fuel now than they did in 2010, according to the trade group's spokeswoman Victoria Day. They're also facing higher costs in the form of more expensive labor contracts, she added.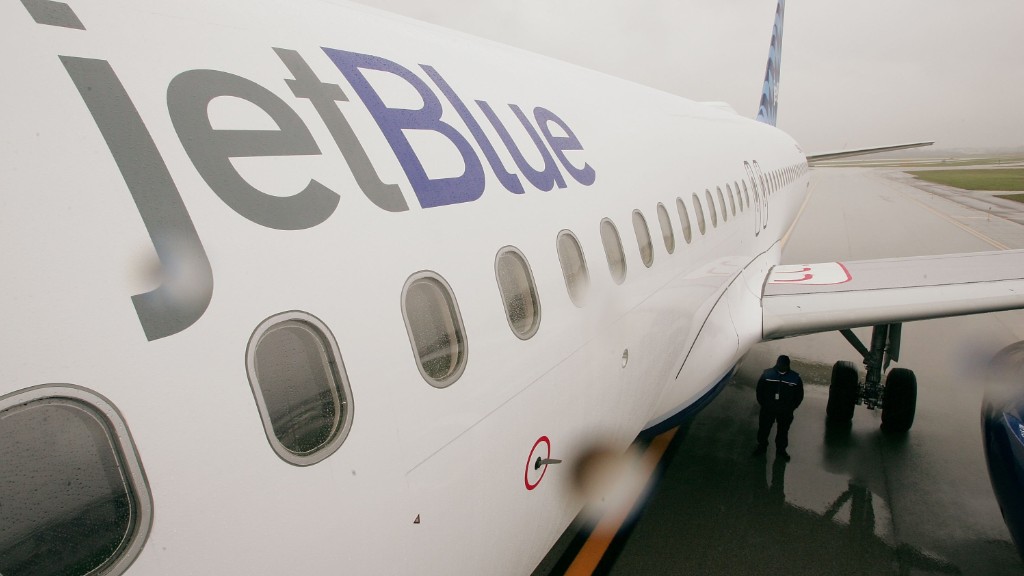 "Like any industry comprising publicly traded companies, we must earn our cost of capital over the entire business cycle, so we can continue to invest in our products, serve new and existing markets, pay our employees and provide a reasonable return to investors," she said.
None of the nation's four major airlines responded to requests for comments on fares and fuel prices.