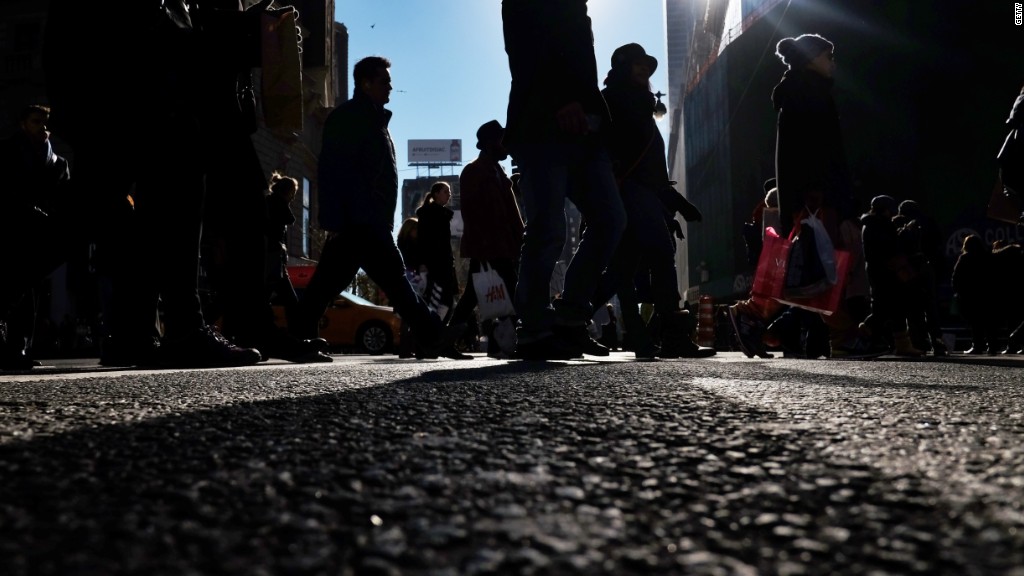 The U.S. economy grew at a faster pace in the third quarter than originally reported, another sign that the recovery is picking up speed.
Gross domestic product, the broadest measure of the nation's economic health, was revised up to 3.9% in the third quarter. Both consumer spending and business investment showed strength.
The combined growth in the second and third quarters represented the best six months for the economy since 2003.
There are other good signs. The unemployment rate is now below 6%, auto sales have been strong and the home price rebound continues. Plus, the stock market continues to hit records.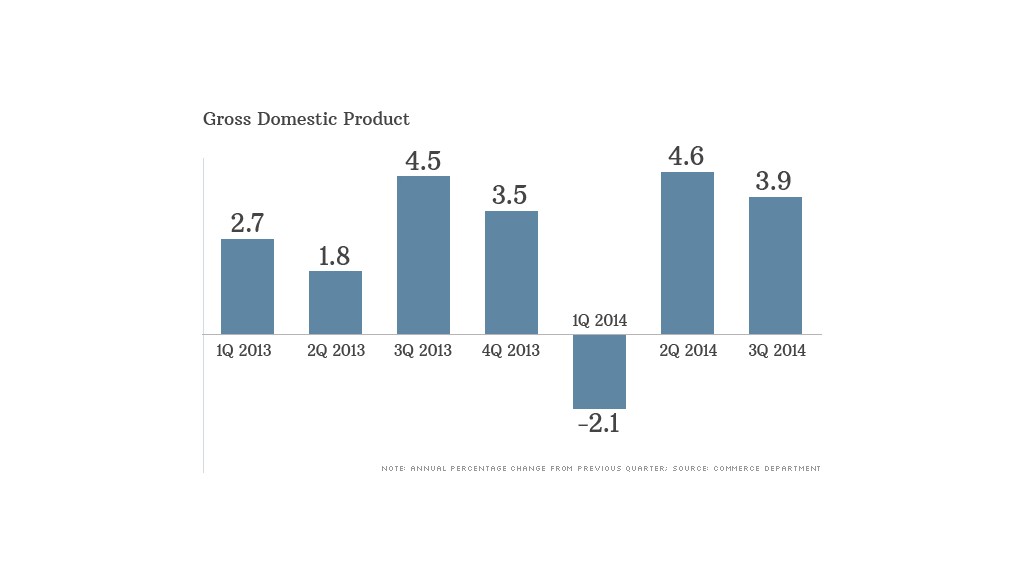 "We're moving forward at a fairly steady pace," said Keith Hembre, chief economist at Nuveen Asset Management. And the U.S. is outpacing many other major economies in Europe and Asia.
Related: Why people feel the economy still stinks
But despite the signs of improvement, many Americans remained worried about the economy and their personal economic outlook. Hembre said that disconnect is because a large percentage of the public has yet to benefit from the recovery.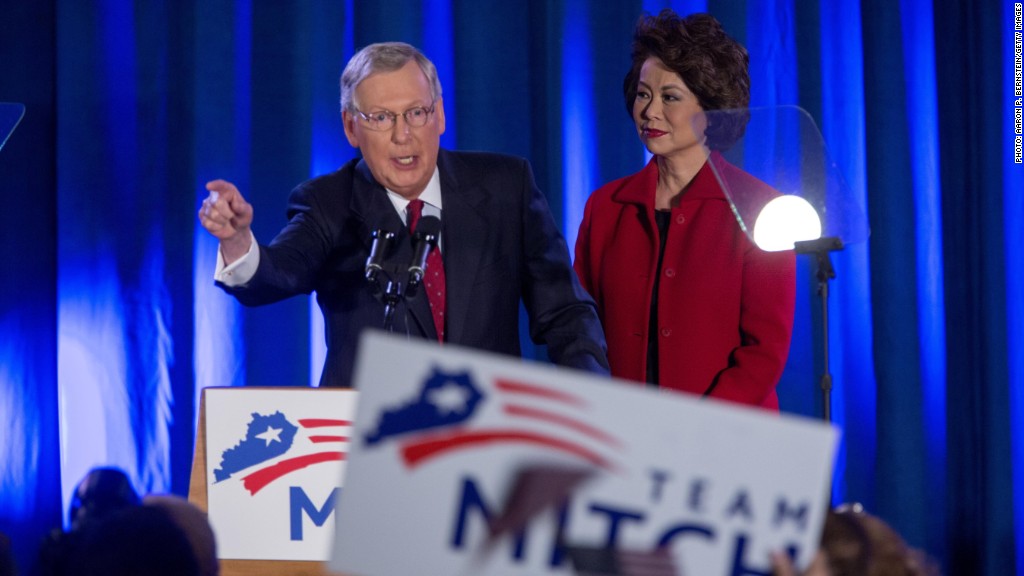 Disposable personal income is only up 2.3%, according to Tuesday's report, and was revised lower. Meanwhile Hembre points out that the report shows that corporate profits accounted for more than 10% of the nation's GDP, near the record high reached late last year.