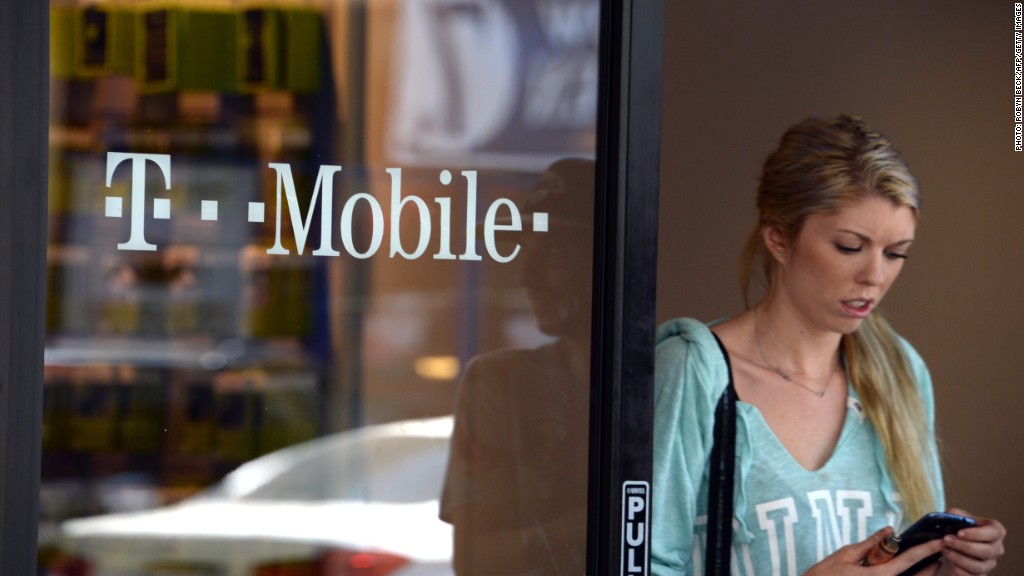 T-Mobile will start letting you know how it's slowing down your data speeds.
The mobile carrier has agreed to change the way it handles customers who hit monthly data limits, the Federal Communications Commission announced.
When customers hit those limits, T-Mobile allows them to continue to use data, but at reduced speeds. T-Mobile will be more upfront with customers about those reduced speeds, the FCC said.
Until now, T-Mobile (TMUS) has given customers speed information for its overall network, rather than the actual speed they're receiving.
The FCC said that's confusing. T-Mobile must change its practices in the next 60 days, the FCC said.
Related: The best and worst airports for cell phone service
"Customers have always received accurate information on the speed of our network," T-Mobile spokesman Tim O'Regan told CNNMoney.
The changes "will be sure to prevent any confusion" among customers, the company said in a statement.
The FCC has been pressuring wireless carriers over the practice of "throttling" data, as it is known.
It recently sued AT&T (T), alleging its plans was misleading customers, and Verizon (VZ) recently abandoned plans to throttle the data of its customers with unlimited data plans.