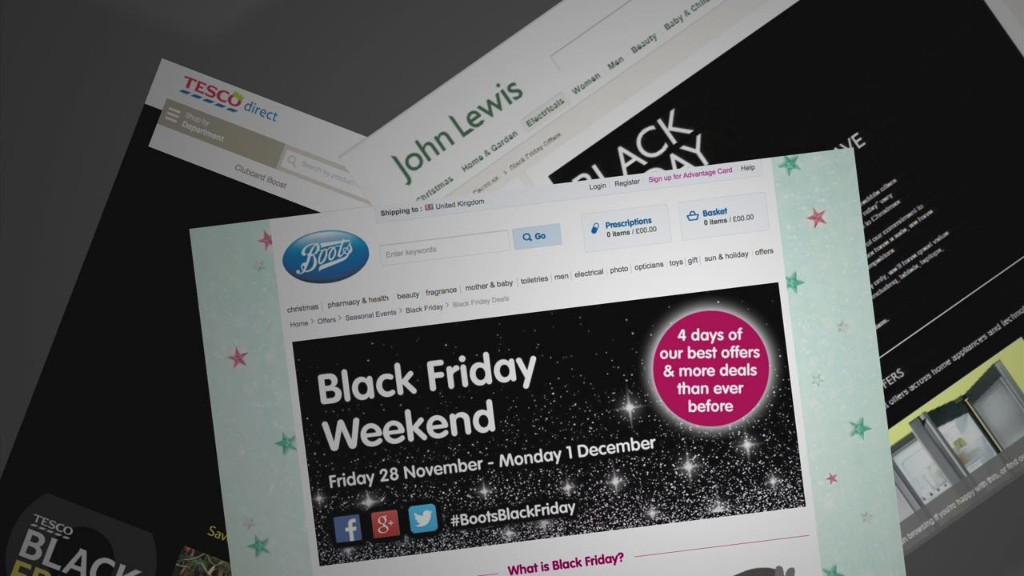 Black Friday is spreading to Europe -- although some shoppers need a little nudge to understand why they are getting a deal.
More European retailers have been forced to compete with Black Friday online shopping offers since Amazon (AMZN) introduced the trend to its European customers in 2010.
"As online retail shopping is global, the trends of other regions have been more easily assimilated," says Alastair McCaig at IG Group in London.
The New West End Company, which represents stores in London's busiest shopping district, predicts the Black Friday weekend will be London's busiest shopping period in the run-up to Christmas -- much bigger than previous years.
Related: The ultimate guide to shopping on Thanksgiving
A report by Visa Europe forecasts Friday will be the biggest ever online shopping day in the U.K., and on Friday $568,000 (£360,000) will be spent on Visa cards every minute. (That's equivalent to $9,500 (£6,000) every second.)
But some British customers still seem confused about the concept.
Related: Mayhem as 'Black Friday' lands in UK
The popular John Lewis department store provides curious customers with answers on its website about the history and traditions of Black Friday. John Lewis stores will be offering deals and opening earlier than normal to accommodate shoppers.
But not all European retailers are hopping on the bandwagon.
Traditional British luxury department stores remain unfazed about the American custom. For example, the famed Harrods is giving Black Friday a miss.