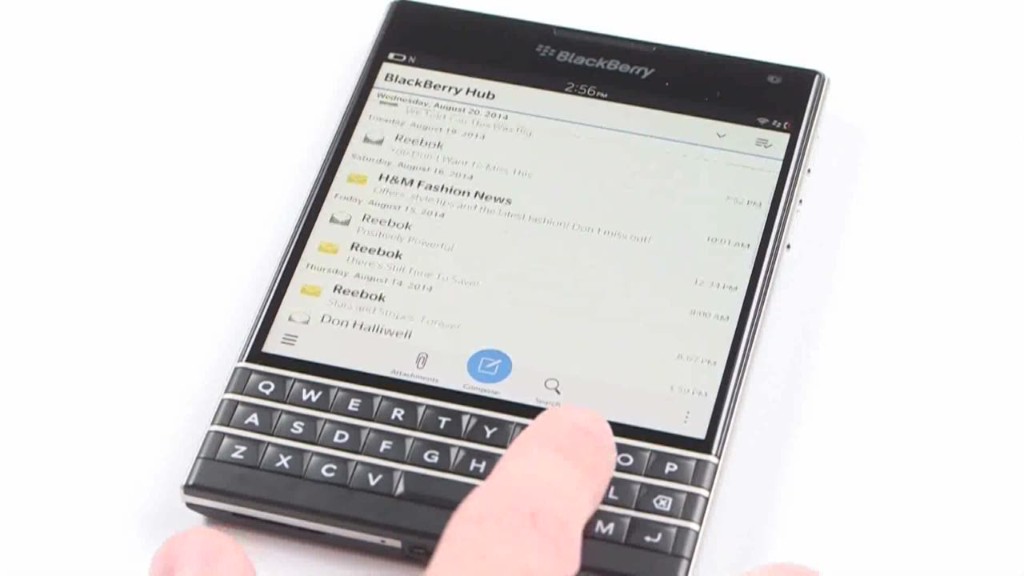 BlackBerry wants your iPhone, and will pay for it.
In return, BlackBerry (BBRY) is telling Apple (AAPL) customers they will have to switch to Passport, the smartphone with a square screen that Blackberry launched earlier this year.
BlackBerry will pay $550 to iPhone users who participate in the so-called "trade up" plan.
That would cover the basic cost of a Passport, which is currently retailing for $499 on Blackberry's web site.
Related: The CrackBerry is back? Not so fast
BlackBerry has been struggling in the smartphone market, with sales plunging more than 40% in the most recent quarter.
Marty Beard, chief operating officer, called the Passport "a beautiful screen that allows you to be very productive," with a shape that's good for reading documents.