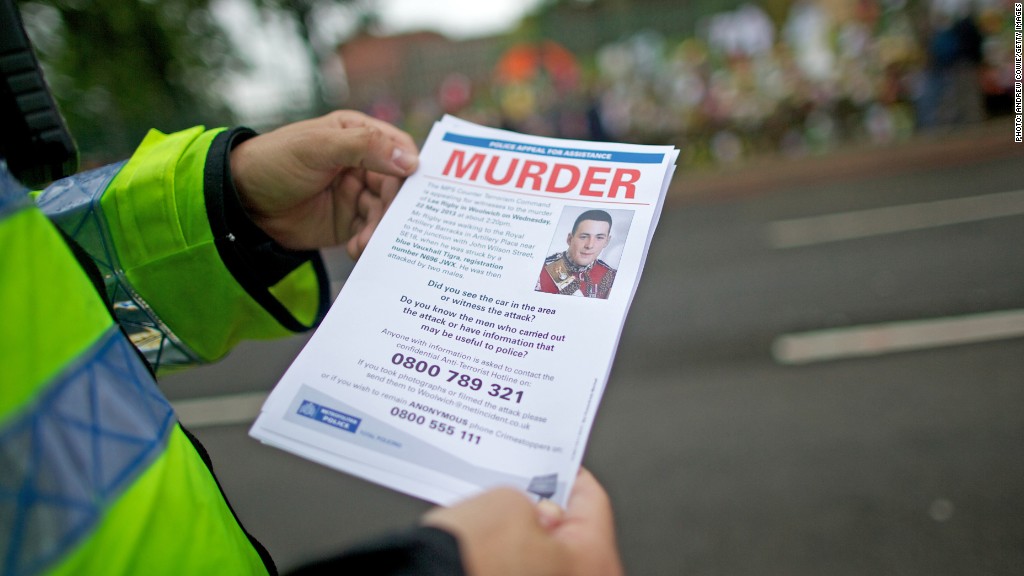 The British government has concluded that two violent Islamists avoided intelligence agents and killed a soldier -- all because a tech company didn't tip them off.
The British government says it's a "communications service provider" but won't name it.
In May 2013, British Army soldier Lee Rigby was killed on a public street in London. Two men -- Michael Adebolajo and Michael Adebowale -- hit the soldier with a car, then hacked him to death with a meat cleaver and knives.
On Tuesday, the government revealed the findings of an investigation that tried to answer: Why weren't British spies able to stop them?
Among those findings:
Five months before the murder, Adebowale had an online conversation with another extremist in which he said, "Let's kill a soldier".
Adebowale had 11 online accounts with the tech company, and seven of them had been disabled -- four of them for reasons related to terrorism, as determined by the tech company.
In one case, the tech company had identified him as "part of terrorist groups."
All this, and yet the company never warned the British government, according to the report.
The British Intelligence and Security Committee said it questioned several major technology firms in its investigation: Apple, BlackBerry, Facebook, Google, Microsoft, Twitter and Yahoo. The report did not specifically assign blame to any of those companies.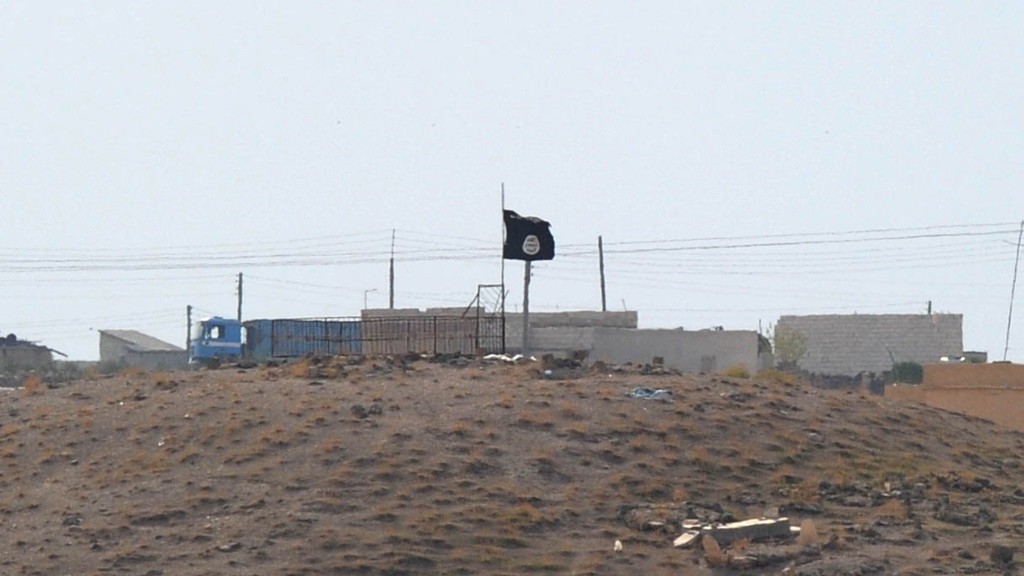 But the report says the company that closed four accounts for terrorism-related reasons should have at least told the British government as much.
Adebowale's conversation about planning to kill a soldier was "the single issue which -- had it been known at the time -- might have enabled MI5 to prevent the attack," the report said, referring to the British equivalent to the CIA.
Several British news agencies, including the BBC, said Facebook (FB) is the unnamed company. A government spokeswoman declined to comment on that, and Facebook did not return calls for comment.
But here are some other clues:
The report said the only way for the British government to access the information would be through U.S. courts, suggesting it's a U.S. company.
It also says the company had an "automated system" for monitoring users.
Facebook "did not refer to an automated monitoring system" when questioned by British officials, the report said.
The report notes that Google does have an "automated monitoring system" -- to catch spam and suspicious logins. Google (GOOG) declined to comment.
Related: The ISIS currency is doomed
The British intelligence report goes on to make two interesting points with respect to privacy.
First, that it's extremely difficult for government spies to pry into social media and email accounts to watch over the public.
And second, that the unnamed company's policies actually make it a safe haven for plotting terrorist attacks.
"The company does not have procedures to prevent terrorist from planning attacks using its networks," it warned.