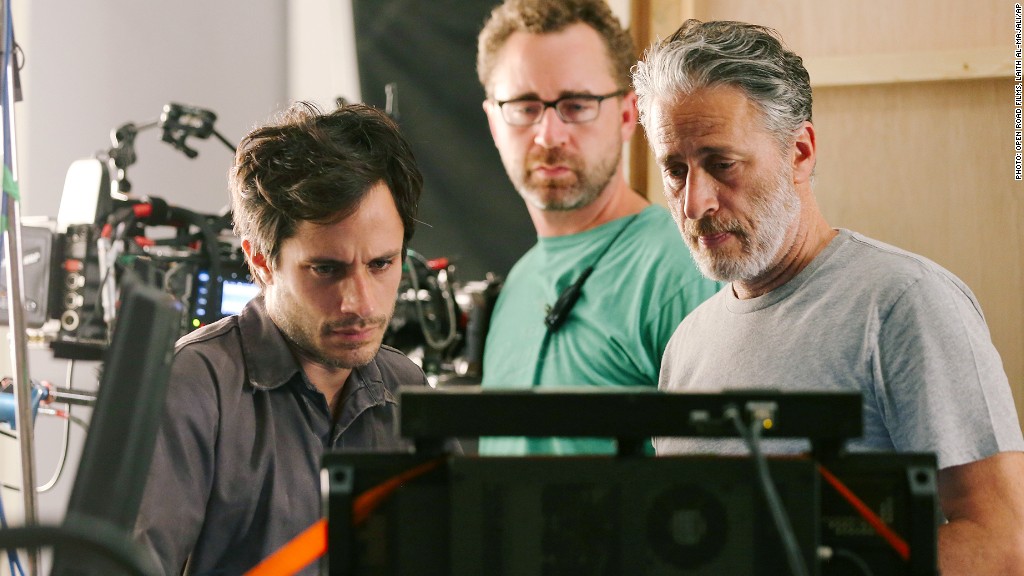 Earlier this month it was hard to turn on a TV without seeing "Daily Show" host Jon Stewart promoting his directorial debut "Rosewater."
Did all the media attention help the film at the box office? Doesn't seem that way.
The film -- which had a limited release on November 14 -- has underwhelmed at the box office so far, banking just $2.2 million after two weeks.
The film opened in a relatively small number of theaters -- 371 -- and is expected to expand into more theaters in December.
But the early results aren't encouraging, especially considering that Stewart received widespread press attention.
This is a list of some of the places that "The Daily Show" host promoted his film: NBC's "Today," "CBS Sunday Morning," "The Colbert Report," "The O'Reilly Factor," three shows on CNN, New York Magazine, Rolling Stone, The New York Times, and of course "The Daily Show" itself.
On top of all that, the film was well-reviewed -- it currently holds a 74% fresh rating on review site Rotten Tomatoes.
Related: What's next for Jon Stewart?
"Rosewater" tells the story of journalist Maziar Bahari and his 2009 imprisonment in Iran. It is considered an "art film," that is, focused on critical and not commercial acclaim.
But even if the film wasn't meant for a mass audience, Stewart is. The host is one of the best known -- and highest paid -- personalities in media, so the fact that his name hasn't drawn a bigger audience is a bit surprising.
"Kirk Cameron's Saving Christmas" opened on the same weekend as Stewart's film in a comparable number of theaters (410) and has banked $2.1 million without the press attention.
The distributor of "Rosewater," Open Road, declined to comment on the box office totals.
While the results may be disappointing, they're not devastating -- the budget for the film was just $5 million.
And, it almost goes without saying, Stewart still has his day job.