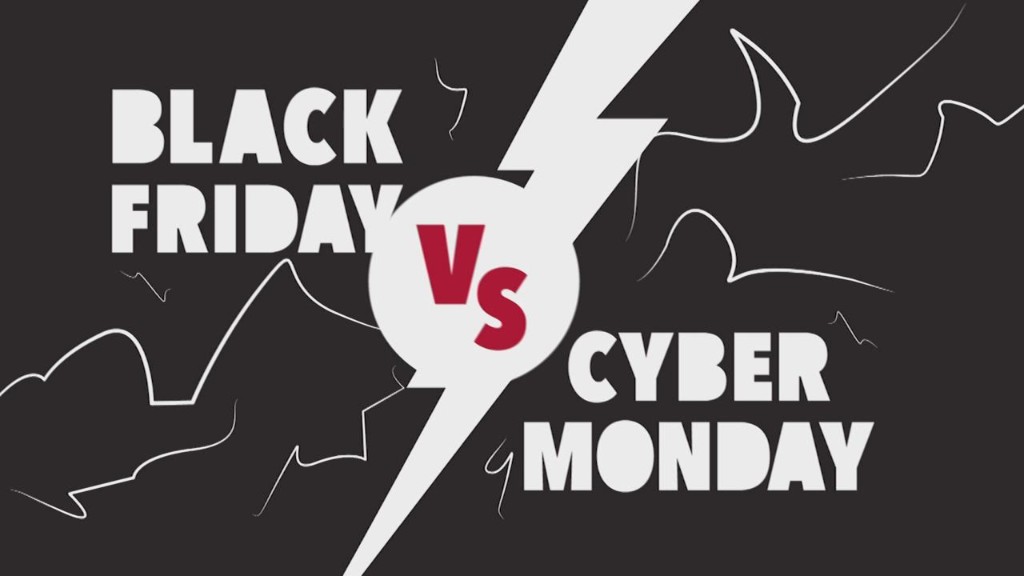 Cyber Monday is no longer a one-day affair.
Target (TGT) is drawing customers into "Cyber Week." Amazon (AMZN) is offering a slew of deals under the banner "Cyber Monday Deals Week." (A week that lasts eight days.) Best Buy (BBY) is dropping the time frame all together and offering "Cyber Savings."
Retailers are keenly aware that shoppers don't have to wait until they get into their offices on Monday to begin shopping the web. Online shopping picked up days ago, and climbed even on Thanksgiving day, when online sales climbed 14% over last year, according to IBM (IBM).
The only real limit to the online shopping bonanza? At some point, the last order has to be hurried onto a truck so it arrives on your doorstep in time for Christmas morning.
Related: Black Thursday? Thanksgiving sales numbers growing
The mega online retailer Amazon launches its official Cyber Monday event on Sunday, when it promises to offer a new deal every 10 minutes. It is prominently advertising a 50% discount on some LeapFrog (LF) learning toys, a 40-inch HD Sony (SNE) TV for under $300 and $50 off the Nest Learning Thermostat. It is also having a fire sale on its unlocked Fire smartphone, which has been a major disappointment for the company.
Amazon said Monday proper tends to be its largest mobile shopping day of the year.
Televisions are big sale items at Best Buy and Target. Best Buy is offering up to 30% off some models, while Target slashed prices on some and offered free gift cards with others.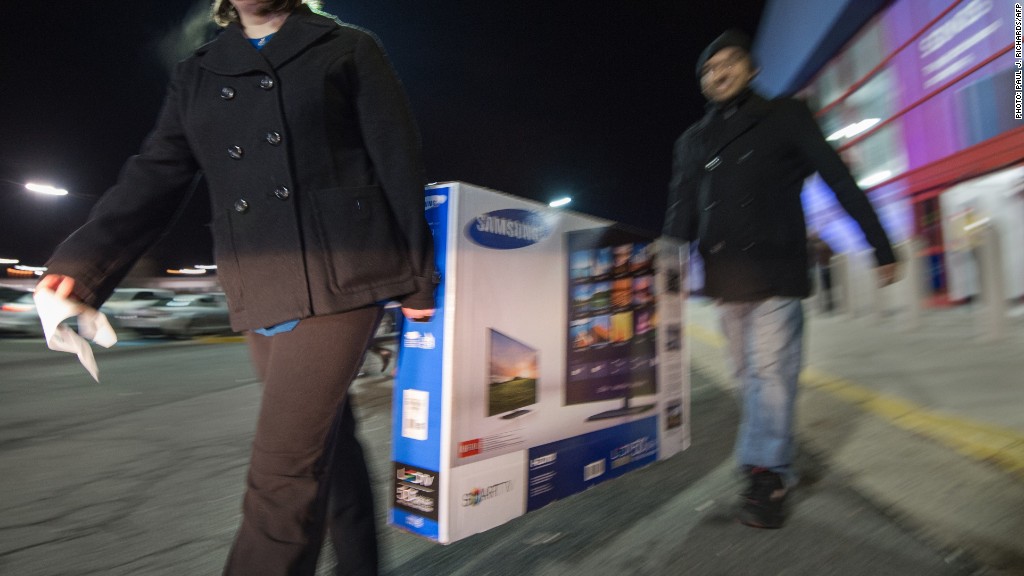 Walmart (WMT)'s cyber week began Saturday and offers discounts of up to 50% off. The top price cuts are available for items like small kitchen appliances and jeans. The retailer also offers a "Pay With Cash" option that allows customers without a credit or debit card to place orders online and pay in-store.
Related: Some "deals" aren't really deals
Department stores and clothing retailers also offered deals, like 40% off at Gap (GPS) and Old Navy, up to 40% off clearance prices at Macy (M)'s, and 20% off many items at Kohl (KSS)'s.
Sears (SHLD), which is struggling to stay afloat and even closed dozens of stores before the holiday season, offered up to 70% off some tools, upwards of 40% off some televisions and 50% off some clothes. Its sister brand Kmart discounted clothing up to 25% and pared back prices on some electronics.
At a few stores, like Banana Republic, Cyber Monday isn't just on the web. That clothing retailer offered 40% off purchases both online and in-store.
Also picking up steam: Cyber Monday deals at hotels. And that isn't just a discount on the in-room WiFi. Some hotels, from the Carribbean to Las Vegas and D.C. to N.Y.C., are promoting limited-time discounts like 50% off of rooms.