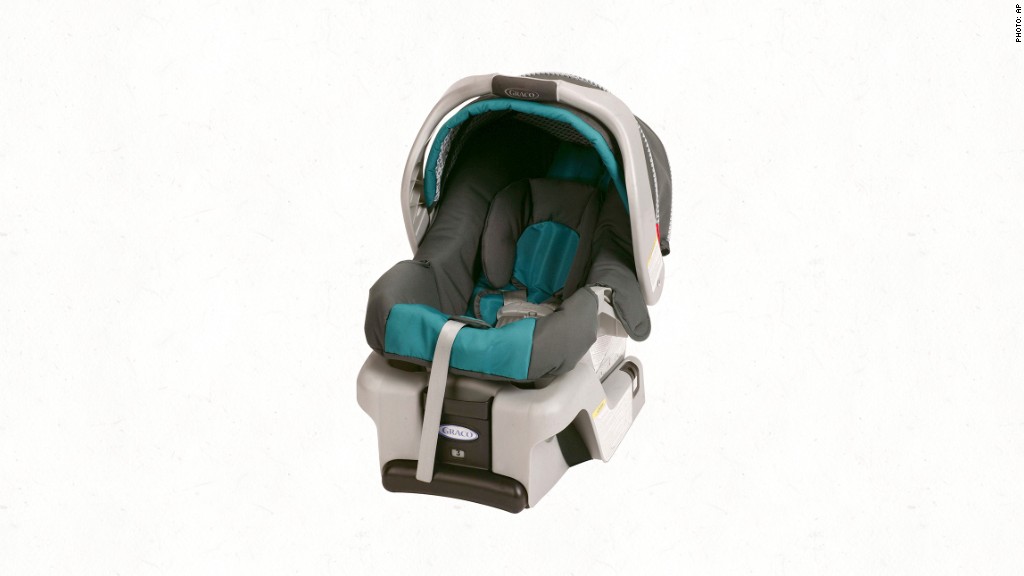 The government agency charged with regulating safety recalls said it wants to know if Graco delayed its reporting of a defect that led to one of the largest baby-seat recalls in U.S. history.
The company could face a fine of up to $35 million if the National Highway Traffic Safety Administration's investigation finds it delayed notifying regulators of the safety defect. A manufacturer has five days to notify the agency once it is aware of a safety defect and the investigation will determine if the company took longer.
In affected car seats the buckles can become stuck, making them difficult to open. The recall was issued in July and includes car seats manufactured between July 2010 and May 2013.
There have been no reported injuries related to the recalled baby carriers.
Still, NHTSA says the problem could create "an unreasonable risk to a child's life in the event of an emergency."
Graco could not immediately be reached for comment.