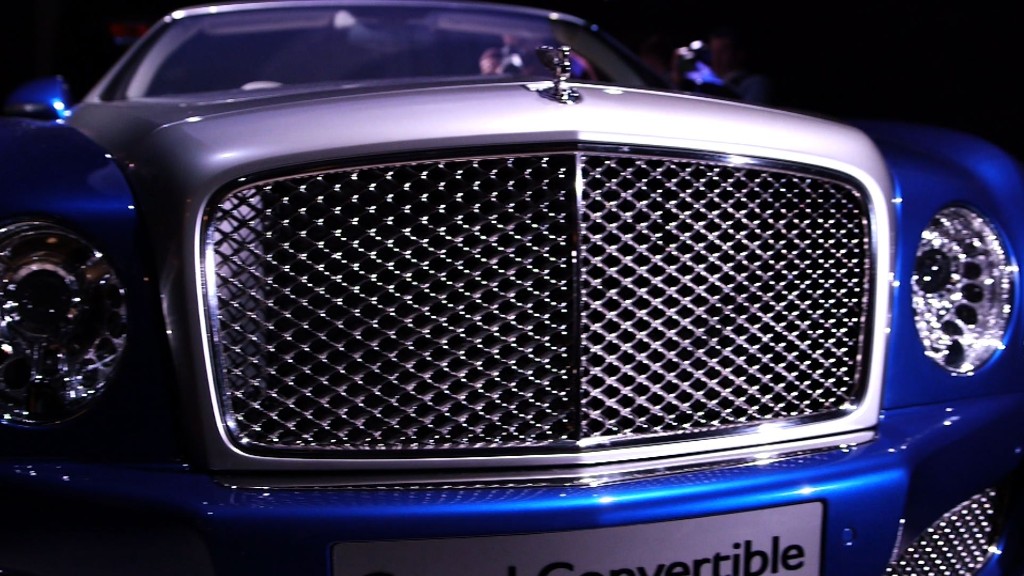 Bentley Motors unveiled a new boat-sized convertible at the Los Angeles Auto Show recently.
Officially it was just a concept car but, now that Bentley has received some positive customer feedback, the British ultra-luxury automaker says it will be putting its Grand Convertible into production.
Before you rush off to your dealer, however, you should know that the car will be produced in very limited numbers, even by Bentley standards.
With its swooping fenders and knife-sharp body creases, the Bentley Grand Convertible is obviously based on the Bentley Mulsanne Speed sedan. Under the hood is a 6.8-liter engine -- or 6¾-liter as Bentley puts it -- that can put out 530 horsepower and, even more importantly for a car this size, an amazing 811 foot pounds of torque. Even for a big car, that's an awful lot of pulling power.
The huge but elegant Mulsanne sedan drives remarkably well for a car roughly the size and weight of a full-size SUV. It would be reasonable to expect the Grand Convertible, which is smaller, measured front to back, to drive even better. Besides, occupants will have the pleasure of feeling the wind in their hair as air streams in over that massive hood.
Photos - Cool Cars from the Los Angeles Auto Show
The lustrous "sequin blue" color adorning the Grand Convertible show car's sides was originally created as a one-time custom color for a customer's personal car. It was modeled on sequins from one of that customer's party gowns. It is matched by blue stitching on the light tan leather used throughout the show car's interior.
The hand-finished burr walnut wood on the tonneau -- the flat piece that covers the convertible top when it is folded away behind the seats -- is the largest piece of wood veneer ever used on a Bentley. And that's saying something considering the typical Bentley already uses more wood veneer than a high-end kitchen remodeling job. The tonneau is finished off with thin chrome strips.
Related - Bentley Continental GT V8 Convertible
Engineering this car wasn't terribly challenging, according to Bentley. Ordinarily, making a convertible version of a hard-roofed sedan requires significant added structure to stiffen the body. Otherwise, without a roof to help brace it, the body can tend to bend and twist during driving. But the Mulsanne was already engineered to be inherently very stiff.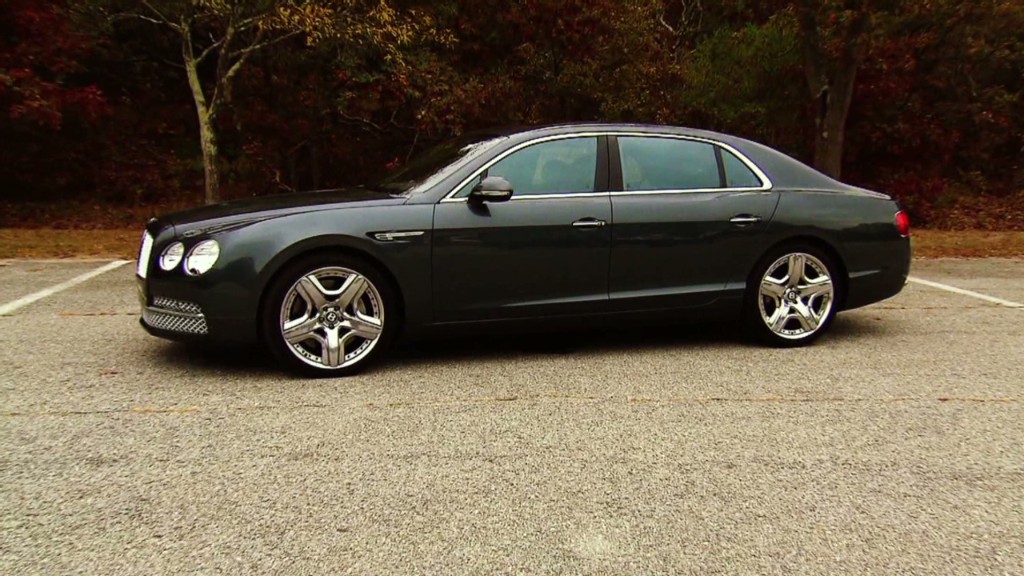 Pricing for the Bentley Grand Convertible hasn't been announced yet but, according to Bentley, it should be commensurate with the car's limited edition status. Consider, then, that Bentley, which is part of the Volkswagen (VLKAF) Group, produces only about 1,000 Mulsannes a year and is expected to produce far fewer of these cars. A base Mulsanne costs about $300,000 so you could expect those few Grand Convertibles to cost... a whole lot more. Details on that later.