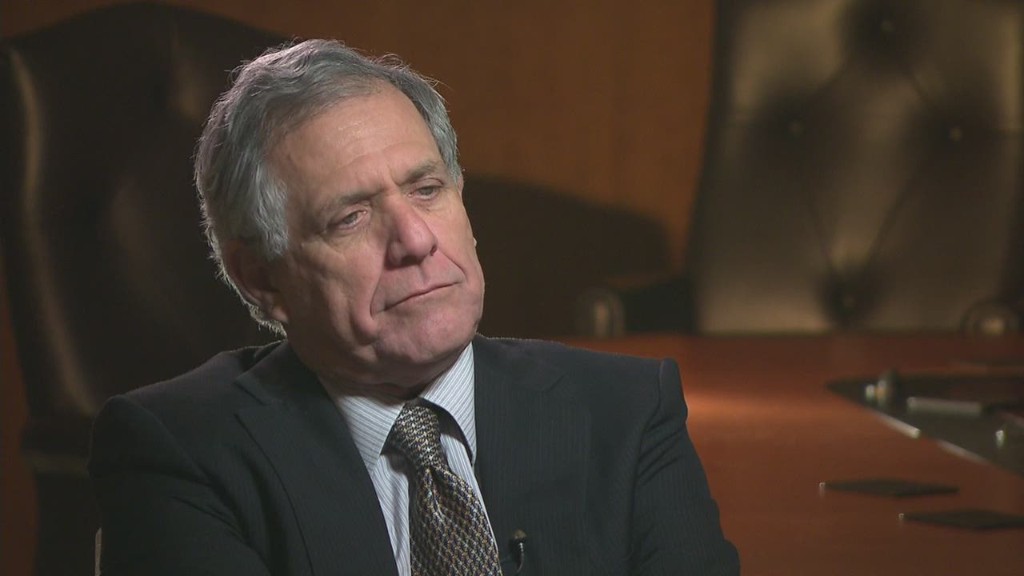 CBS, the country's highest-rated television network, has set a very public deadline in its dispute with Dish Network: 7 p.m. Eastern, Thursday.
At that hour, CBS (CBS) warned Tuesday that it could be blacked out in some of Dish's 14 million homes.
The company has been negotiating a new contract with Dish Network for months, but the talks have not gone very well.
"In the last few weeks, we have granted two extensions," CBS said Tuesday, "in the hopes that this would give both parties sufficient time to come to a resolution. The second extension, which protected Dish subscribers' programming over the Thanksgiving holiday weekend, was the final one."
November 18: CBS about to be blacked out in Dish homes?
The short-term extension expires Thursday evening, so CBS said "viewers should be prepared to lose CBS from their Dish systems" at that time.
Thursdays happen to be a hugely popular night for CBS programming, with "The Big Bang Theory," "Two and a Half Men" and "Elementary" in prime time. CBS is likely betting that Dish customers will complain.
The dispute mostly affects 14 cities like New York and Chicago, where the CBS stations are owned and operated locally. It may also affect Showtime and CBS Sports Network, two other cable channels the company owns.
Dish declined to respond directly to CBS's statement on Tuesday; instead, it referred back to its original comment on the matter, from November.
"Dish is actively working to reach a deal before the contract expires and has successfully negotiated agreements representing hundreds of stations in recent months that benefit all parties, including our viewers," the company's statement said.
Eight channels owned by Turner Broadcasting, including CNN, the parent of this web site, were blacked out in Dish homes for about a month, beginning on October 21. The channels were restored on November 21, and the contract for the channels is now believed to expire in early 2015.