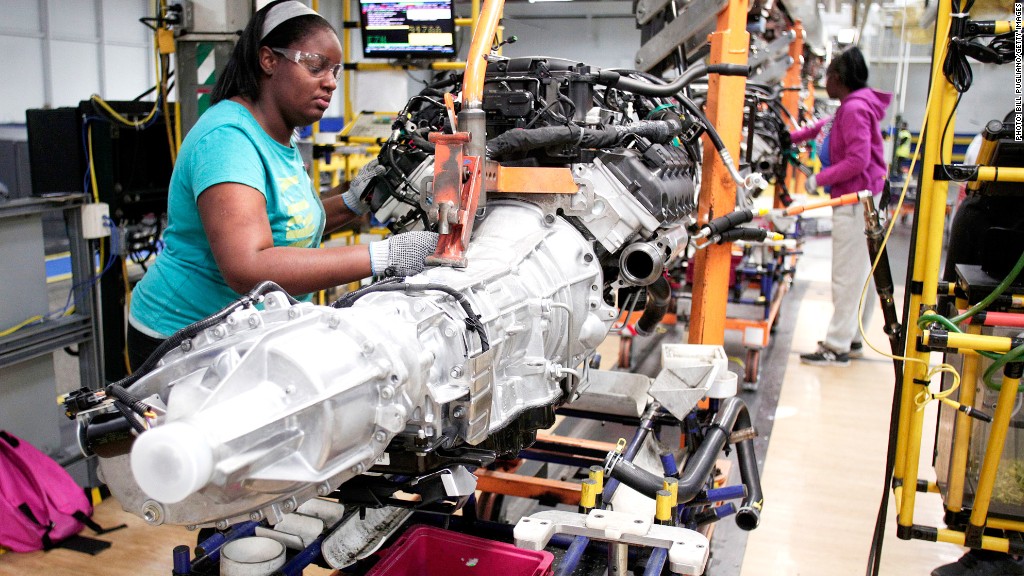 If your New Year's resolution is to get a job, you may be in luck. Employers predict they will be doing even more hiring in 2015.
There's just one catch: You need the right skill set.
About 60% of employers expect to increase hiring next year, according to a survey published Tuesday by Dice Holdings (DHX), which runs career websites for tech and health care. But over 4 in 10 companies reported they still struggle to find qualified job candidates.
Related: U.S. economy picks up speed
The skills gap: Even as the job market improves, the gap between workers' skills and companies' needs isn't improving, experts say. Think of it as the "have's" and "have not's" in the job market.
"If you've got skills and if you're employed right now, it's going to be a pretty good labor market," says Joseph Fuller, a professor at Harvard Business School. "If you don't have skills, and/or you don't have a job now, it's still going to be very heavy going."
Middle class workers face major problems, according to Fuller's report published last month.
The hardest jobs to fill are those that employ workers who have graduated from high school but don't have a four-year college degree. These are jobs such as factory workers, truck drivers and sales managers. Employers cannot find enough qualified workers, and some have responded by trying to replace these workers with machines.
Related: CNNMoney Exclusive: America's part-time economy
It's an alarming trend considering middle skill employment makes up almost half of the labor market, Fuller says.
Optimism for 2015: While the job skills gap is concerning, it probably won't last, argues Peter Rupert, an economist at the University of California, Santa Barbara, who blogs about the job market.
"A lot of the skill mismatch, I think it's temporary," Rupert says. "I'm optimistic about the labor market."
Several economic signs support Rupert's optimism and could foreshadow a healthy gain in jobs next year.
Related: 3 reasons you'll likely get a raise in 2015
More people are quitting their jobs, That's a good thing because it actually reflects workers' confidence in finding another position -- one that often comes with a higher wage.
Consumer confidence, a major factor for economic growth, is also at its highest point since before the recession began, and the unemployment rate is down significantly from last year too.
The economy is clearly picking up, but it's still unclear that all workers are going to benefit. Middle class Americans appear most at risk to lose their jobs.
"The jobs where you don't need the physical person," Rupert says, "that's where a lot of the reports have come out saying, 'We're losing middle level jobs where people were in the middle class. We're increasing inequality.''"