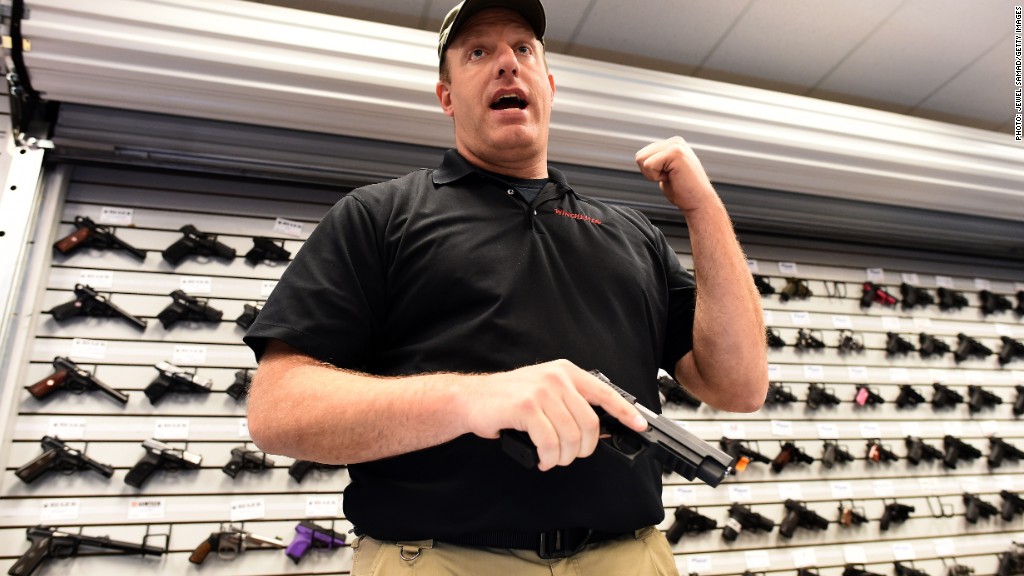 Gun sales boomed in November, apparently fueled by Black Friday sales and stoked by Ferguson-related fears.
FBI background checks, which are required for most gun purchases, jumped by about 12% compared to October.
The bureau said it performed 1,803,397 checks in November.
This includes Black Friday, which set a record for gun sales, with 175,000 background checks just on that one day, according to the FBI.
Black Friday is typically a big day for gun sales. But November also saw violence in Ferguson, Missouri following a grand jury's decision to not indict a white police officer for killing an unarmed black man. Local gun sellers said the unrest -- including the first wave in August right after the killing -- spurred a huge increase in gun sales in the St. Louis area as people bought weapons to protect themselves.
Despite the month-to-month increase, background checks in November were down slightly from last year's level.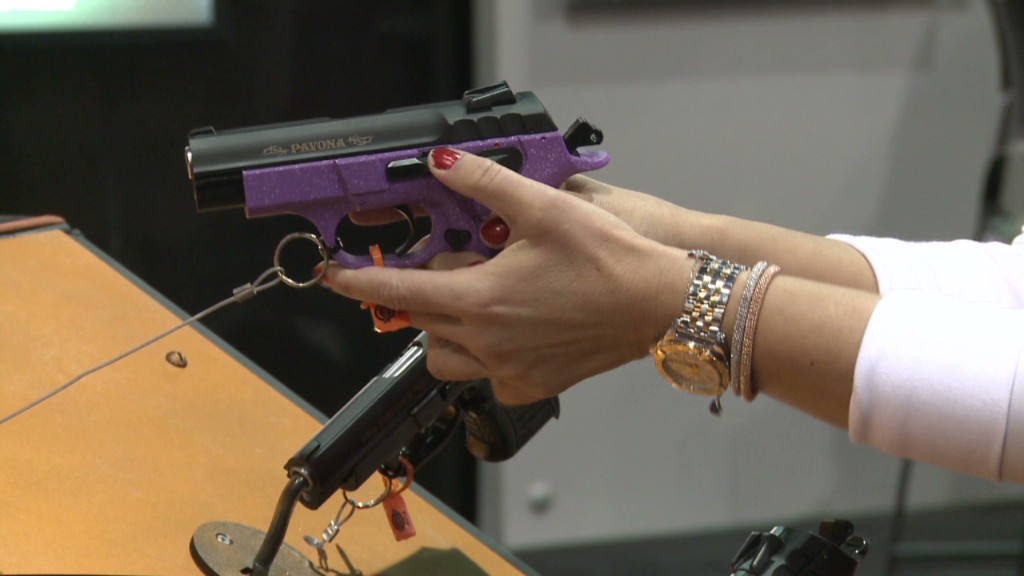 Related: Ferguson-area gun sales surge
Gun sales are often driven by fear and anxiety. December of 2012 remains the record month for background checks, at 2,783,765. Midway through that month, a gunman killed 26 people, mostly kids, at Sandy Hook Elementary in Newtown, Connecticut. The massacre led to calls to restrict the availability of firearms. A jump in sales, particularly of assault rifles, was attributed to fear of those tighter gun restrictions taking effect; they eventually stalled in Congress.
Related: Gun violence costs taxpayers $500 million
The FBI has administered background checks since November of 1998, to see if potential buyers have criminal histories. The checks are considered the most accurate way to track nationwide gun sales, even though purchases at gun shows and auctions, and between individuals, are often exempt.