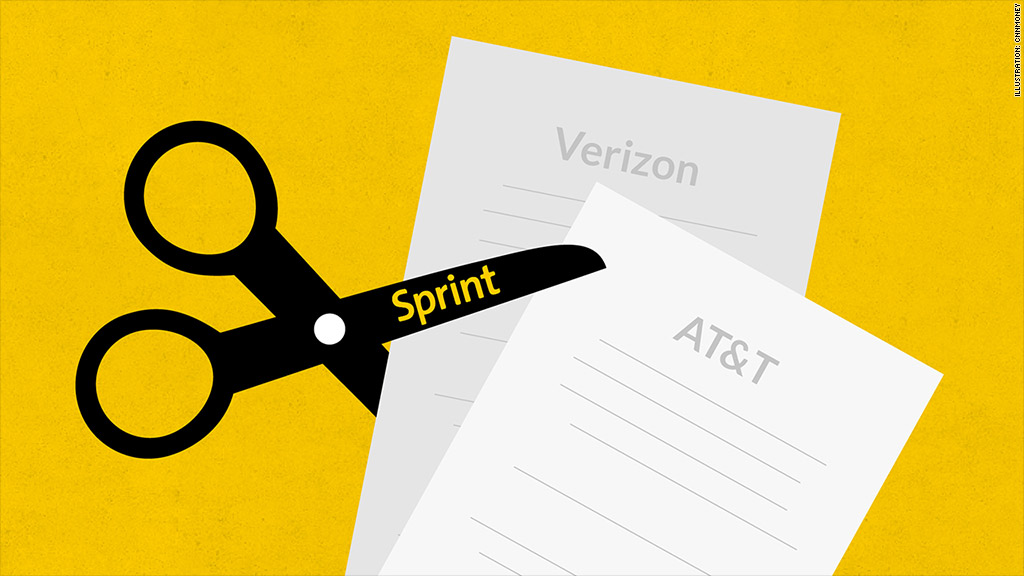 Sprint badly wants more customers. So badly that it's offering to cut Verizon and AT&T subscribers' bills in half if they switch over.
The deal begins on Friday, Dec. 5, but is only good through the holiday season.
Here's how it works. Verizon (VZ) and AT&T (T) customers must upload their latest bill online and then bring a copy of it into a Sprint store on Dec. 5. The new plan will offer the same data allowance as the customer's current one. And it will include unlimited talk and text.
If the customer is currently paying $160 monthly for four lines, Sprint will charge $80.
Related: You might not need a mobile carrier by 2020
Sprint will also buy the customers out of their current contracts, up to $350 per line.
It's the latest move in the price war going on in the U.S. wireless industry and it is aimed at the two biggest players.
Sprint (S) brought in CEO Marcelo Claure this summer to lead the charge. Claure pledged to make Sprint more "aggressive in the marketplace" and the company has since overhauled its pricing.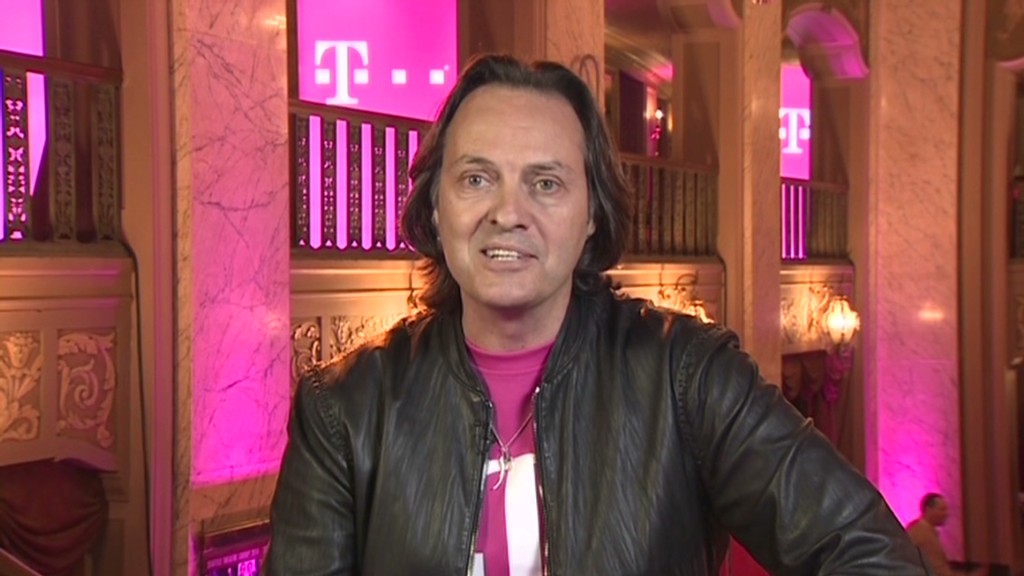 But Sprint has a long way to go. Though its speeds are improving, it still has by far the slowest 4G network of its rivals. It was rated the worst cell phone service in the nation by Consumer Reports last year. On top of all that, it continues to hemorrhage money and lose customers.
Correction: An earlier version of the story said the deal is only valid on Dec. 5. In fact, it is applicable through the holiday season.