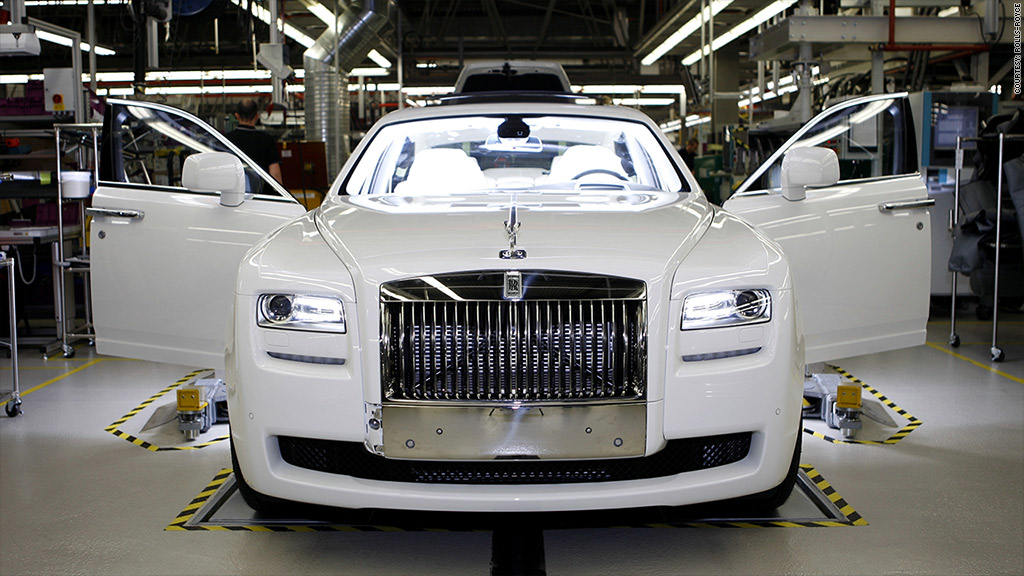 You might have to be in the top 1% to own a Rolls-Royce -- and to build one too.
The British luxury carmaker will hire a record number of apprentices next year thanks to strong sales, but competition for the jobs is fierce.
The company, owned by BMW (BAMXF), boasts that each car passes through 60 pairs of hands before being deemed fit for sale.
The 16 lucky young people who join the ranks in 2015 will have to beat tougher odds than those looking to win a place at a top university.
"It's almost three times more difficult to enrol on a Rolls-Royce apprenticeship than going to Oxford," said British politician Liam Byrne earlier this year.
About one in five applicants secured an undergraduate place at Oxford in 2013. Rolls-Royce declined to comment on how many people had applied to join its trainee program.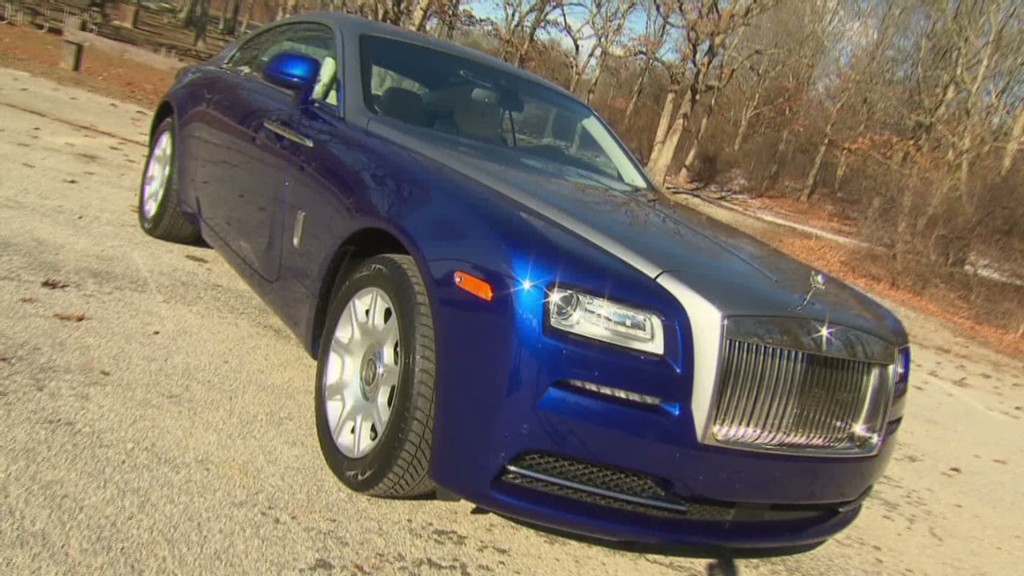 The fortunate few will work on the factory floor at Rolls-Royce's plant in England. Some will learn the fine art of vehicle spraying, sanding and polishing; others will be trained in cutting and sewing leather for the interiors of cars such as the Wraith -- which sells for around £230,000 ($360,508).
The four-year program - which doesn't guarantee further employment - is open to applicants between the ages of 16 and 24.
Related: Hong Kong tycoon buys 30 Rolls-Royce Phantoms
The company says salaries will be competitive, and will increase through the course of the apprenticeship. The minimum wage for apprentices up to the age of 18 is £2.73 ($4.28) per hour.
Places in similar earn-while-you learn schemes at global brands like BAE Systems (BAESF) and Jaguar in Britain are hotly contested.
Byrne said securing an apprenticeship at BAE is 2.5 times harder than getting into Cambridge, which was recently ranked second only to MIT among the world's top universities.
More generous government funding is encouraging British firms to take on more trainees. The Centre for Economics and Business Research said the number of apprenticeships jumped to 496,000 in 2012 from 184,000 in 2007.