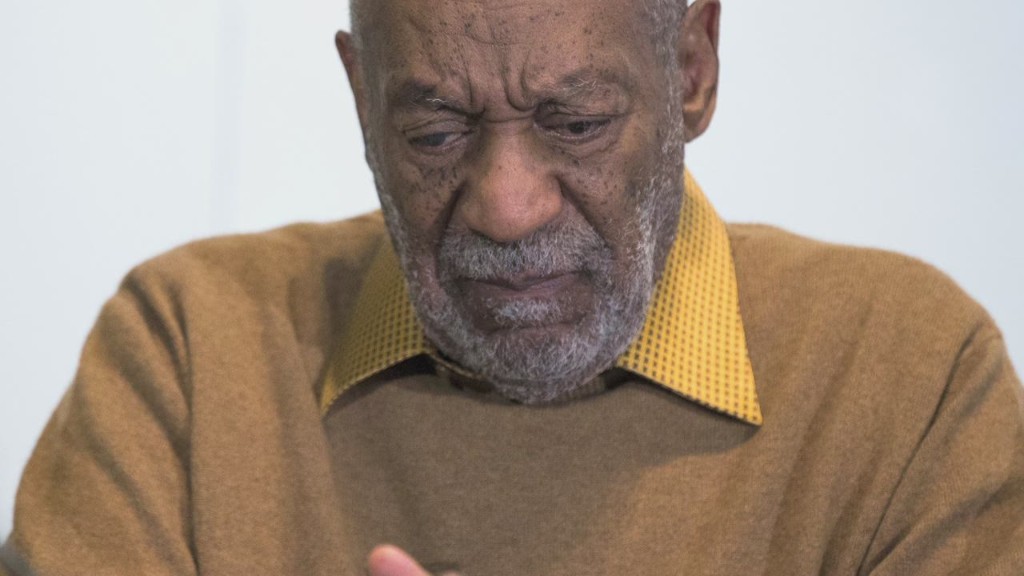 Another Bill Cosby stand-up performance is on hold.
On Wednesday, the Tarrytown Music Hall in Westchester County, New York informed its customers that the venue's two scheduled Cosby shows had been postponed.
"Bill Cosby, in consultation with the promoter, has agreed to postpone the performances to a later date," the Music Hall's e-mail to patrons read. "As a ticket holder, you will receive a full refund."
The back-to-back shows were supposed to take place on Saturday.
But they would have been overshadowed by national news headlines about the numerous sexual assault allegations against Cosby. The allegations span several decades and have resurfaced in recent weeks.
Cosby performed at a sold-out show in Melbourne, Florida on November 21, even as new sex allegations were leveled against him.
Related: Fans cheer Bill Cosby at Florida performance
He was slated to appear in Las Vegas and Yakima, Washington at the end of November, but those appearances were cancelled.
Tarrytown was going to be his next appearance, but now that's off, too.
Several days ago the Music Hall in Tarrytown begin offering customers the chance to get a refund for the shows -- and according to the Lower Hudson Valley's Journal News, many took it.
"One-third of the tickets... had been returned for refunds as of noon Monday," the newspaper reported.
And by Tuesday, nearly half the venue's seats were newly available for the Saturday shows.
"We apologize for any inconvenience this may cause but hope to see you back at The Music Hall soon," the venue's Wednesday e-mail to customers said.
The Tarrytown events are still listed on Cosby's official web site. His tour is taking a previously-planned holiday break; it is set to resume in Kitchener, Ontario on January 7.