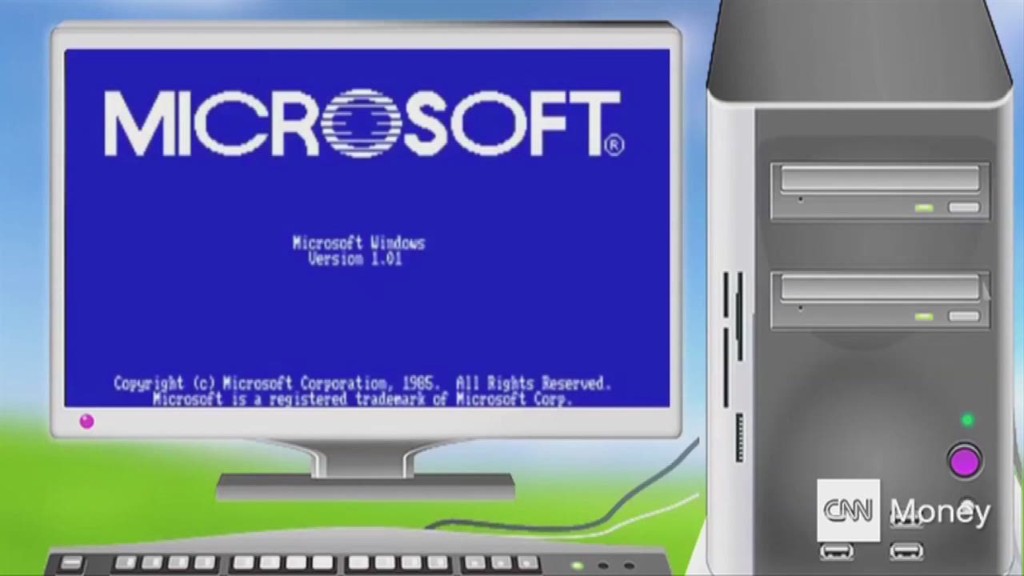 Before the days of search engines, placing images into Word documents went like this: Insert > Picture > Clip Art.
Those days are long gone. Now, you can just as easily find an image of a light bulb for your "bright ideas" poster on Google (GOOGL) as you can with Microsoft Clip Art.
That's why Microsoft (MSFT) announced this week that it is closing up its Clip Art shop, replacing it with Bing Image Search.
When Microsoft introduced Clip Art in 1993 as part of Word 6.0, it included just 82 images. In later years, Microsoft shifted its Clip Art portfolio online, eventually hosting more than 100,000 images.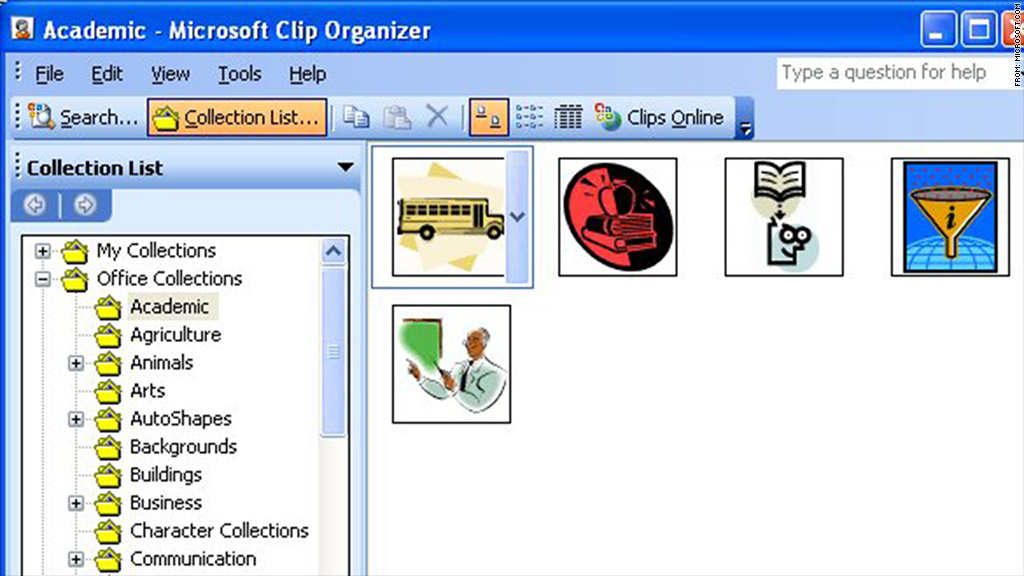 Though search engines have an even wider selection of images to choose from, pulling in images from search also poses some problems. Determining who holds the copyright for a particular image can be a hassle. Getting permission to use a particular image isn't always easy.
Related: Should you buy the $99 PC from Walmart?
That's why Microsoft has turned on a "Creative Commons" copyright filter when inserting images into an Office document through Bing. The company is also providing links to copyright information review whether the images can be properly licensed.
"However, you are responsible for respecting others' rights, including copyright," Microsoft noted in a blog post.
Clip Art is just the latest 1990's mainstay that Microsoft killed this year. In March, Microsoft pulled the plug on MSN Messenger, a chat service that once boasted 300 million members but had since been surpassed by Facebook (FB), Google and other services.