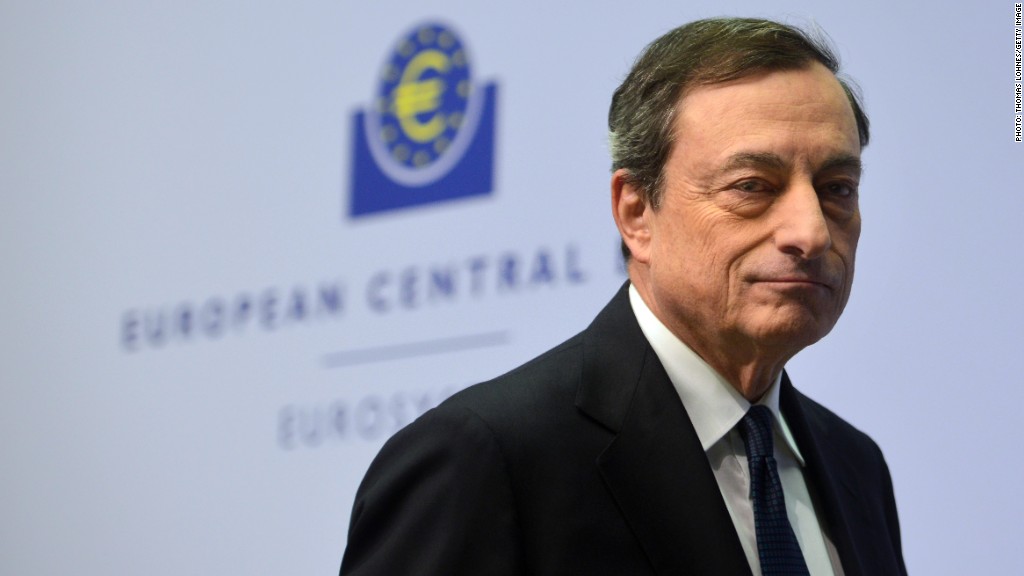 Scrooge got the better of Santa at the European Central Bank's last meeting of the year on Thursday.
Investors hoping to find more central bank cash in their Christmas stockings were disappointed when ECB President Mario Draghi told them they would have to wait at least until early 2015.
Draghi said the central bank needed more time to assess the impact of the recent slump in oil prices on inflation, growth and wages, before deciding whether to launch quantitative easing -- buying government bonds to stimulate the economy.
"The changes that have taken place recently in the price of oil are so meaningful... that they need careful assessment," he told reporters.
Falling energy costs will depress inflation further below the ECB's target of just under 2%. At the same time, they could give the region's economy the shot in the arm it so desperately needs by saving companies and consumers billions of euros.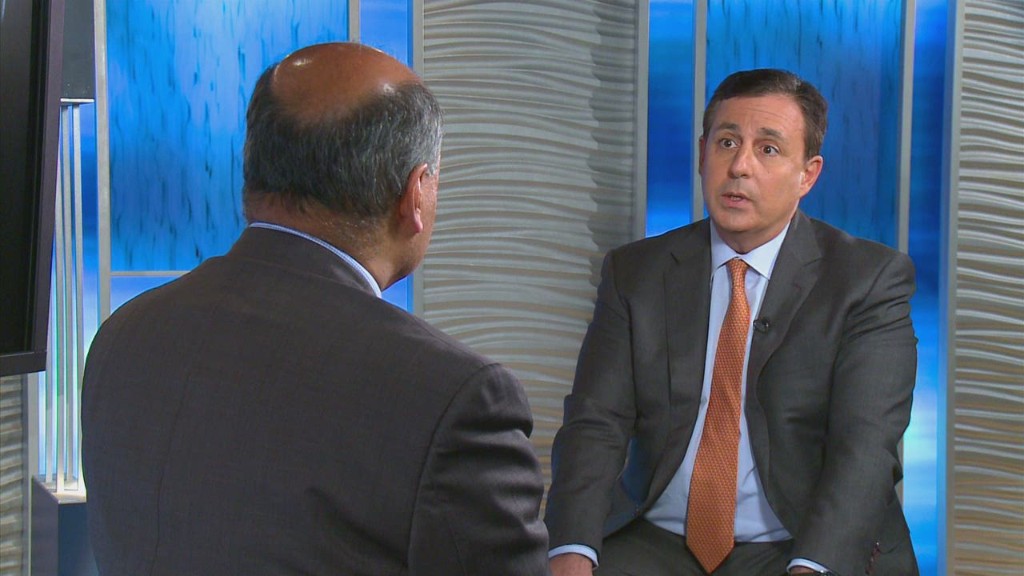 The ECB slashed its forecasts for eurozone GDP growth next year to just 1%, down from 1.6% in September. It also cut its forecast for inflation in 2015 to 0.7%, down from 1.1%.
Annual inflation sank to just 0.3% in November. The eurozone's top three economies -- Germany, France and Italy -- are either stagnating or in recession.
Related: Dreary days for U.S. economy may be over
The ECB continues to discuss a range of options for quantitative easing, and is ready to pull the trigger on more stimulus if the measures it has already taken fail to boost prices.
But markets may have to wait until March for a clear steer on policy. A pledge to reassess the situation "early next year" did not necessarily mean the ECB meeting on January 22, Draghi said.
European stocks markets reversed early gains on Draghi's comments. The euro, which has fallen 10% against the dollar this year, bounced 0.6% as the horizon for European stimulus receded.