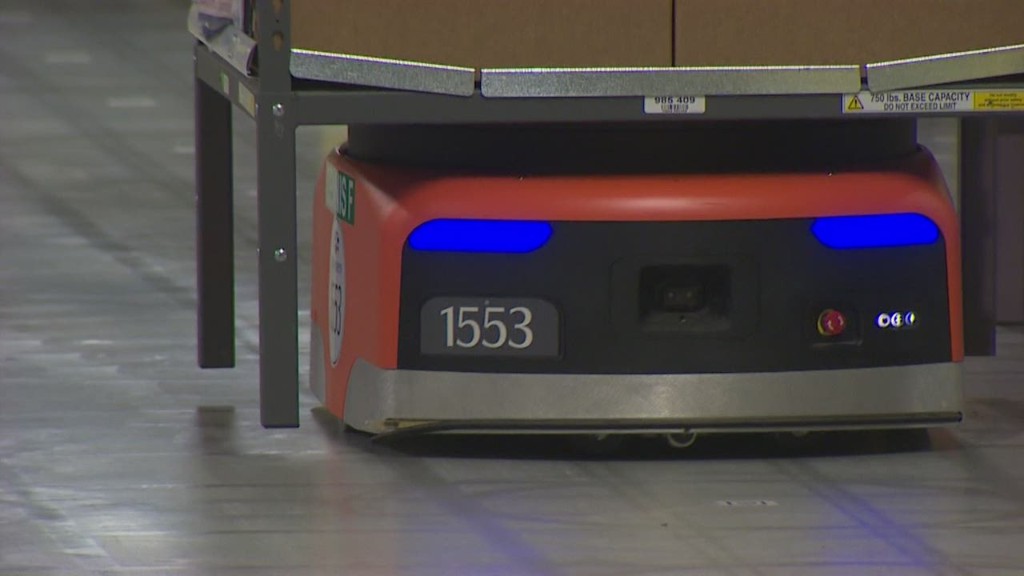 Add another perk to your $99 Amazon Prime subscription.
Diapers and baby wipes are the inaugural items in a line of "everyday essentials" the company calls Amazon Elements.
The products are only available for purchase to Amazon Prime members. The more conventional perks of the Prime subscription include free two-day shipping and free streaming from a library of movies, TV shows and music.
This is yet another step by Amazon to move beyond its original book-selling business. It already expanded to include a grocery delivery service (Amazon Fresh), a comic book marketplace (comiXology), e-readers (Kindle), a smartphone (Fire) and cloud data storage. It has ambitions of using drones to complete deliveries, and recently overhauled 10 warehouses with advanced robots. Spending on ventures like these is one reason why Amazon frequently reports quarterly losses.
Related: Child care costs more than college
Amazon (AMZN)'s promise for the Elements line that is it will identify "when and where items were made, why each ingredient was included, where the ingredients were sourced and much more."
For example, the Amazon Elements Soft & Cozy Diapers (available in seven sizes; $9.99 for a pack of 40) are made by Irving Personal Care of Moncton, New Brunswick (founded in 1882).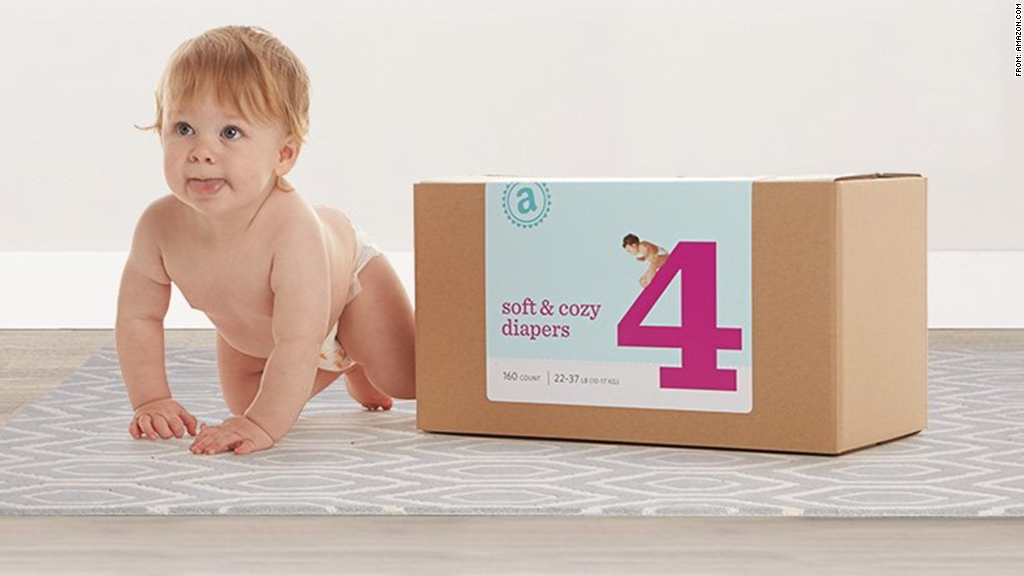 And the diaper fluff is made of the pulp of loblolly pine trees found in Coosa Pines, Alabama. Why? "This species of pine in the southeastern United States is comprised of longer, heavier, and larger-diameter fibers than woods from elsewhere in the U.S., which means it's stronger and wicks fluid faster," Amazon says.
And it wouldn't be Amazon without the product reviews.
"Very absorbent & fit very well," wrote Adrianne S., mother of two. From Hilarie D., mother of three: "Less bulky than my usual brand."