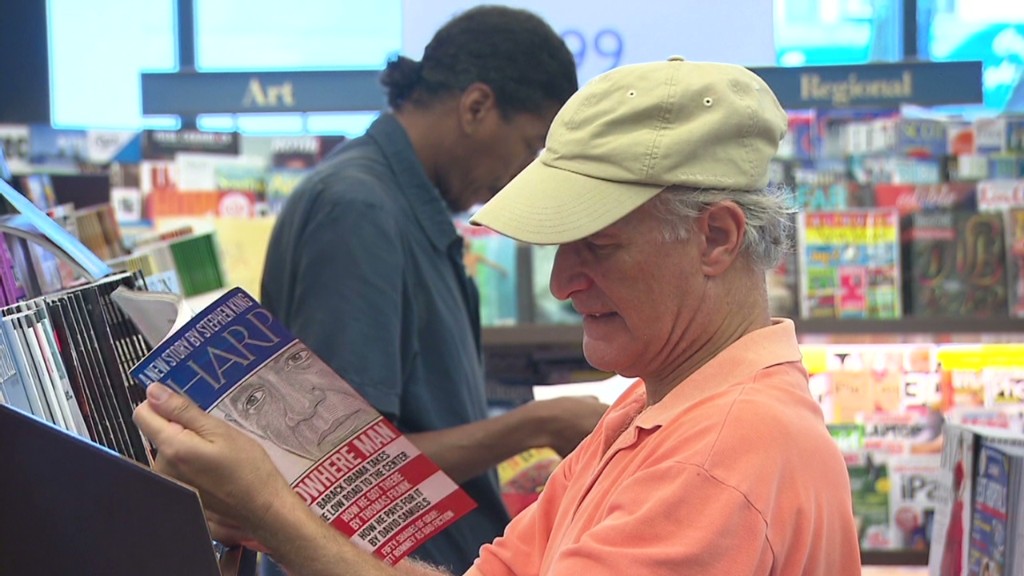 Microsoft has sold its stake in the Nook e-reader business back to Barnes & Noble, taking a $238 million loss on its investment.
In April 2012, Microsoft (MSFT) spent $300 million on a 17.6% stake in the digital e-book reader. On Thursday, Microsoft sold that stake back to Barnes & Noble (BKS) for just $62 million in cash. Microsoft is also holding onto 2.7 million shares of Barnes & Noble stock, worth about $62.5 million.
Barnes & Noble claimed the deal would help the Nook business' "operational and strategic flexibility." Whatever that means.
Barnes & Noble announced in June that it would be spinning off its Nook business, after it failed to find a buyer for the struggling e-reader. As part of that announcement, the bookseller also announced mass layoffs in the Nook division and offloaded production of its tablets to Samsung.
Related: Another bad chapter for Barnes & Noble
Rumors had circulated last year that Microsoft wanted to buy the Nook e-book business for $1 billion, but that deal never took place. Meanwhile, the Nook has failed to keep up in a market dominated by Amazon's (AMZN) Kindle, Apple's (AAPL) iPad and Google's (GOOGL) Android tablets.
British book publisher Pearson (PSO) also bought a 5% stake in the Nook for $90 million two years ago.