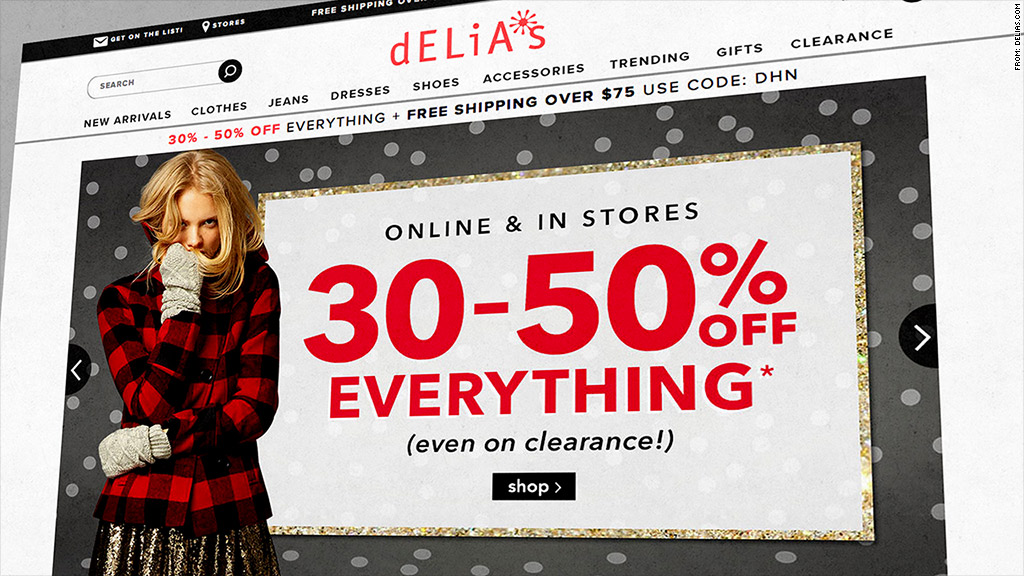 Delia's is having a sale ... its final sale, ever, of everything in its stores.
Catering to the fickle tastes of teenage girls did not work out for the retailer, which said on Friday that it is liquidating all its merchandise -- primarily clothing and accessories -- as well as store furnishings and equipment.
The company announced a clearance sale, at shopping mall storefronts and online, with discounts ranging from 30% to 50% off.
Related: Americans pour $2 billion into Cyber Monday
Delia's (DLIA), which was founded in 1993, also said that it plans to file for Chapter 11 bankruptcy protection. The company has been trying to find a buyer, but that didn't work out.
"The company determined to take this action after being unable to find a merger partner, or obtain an acquisition or financing proposal enabling the company to remain a going-concern," said Delia's, in a press release.
Delia's stock got hammered on the news, plunging more than 80% from about 12 cents a share to a penny.