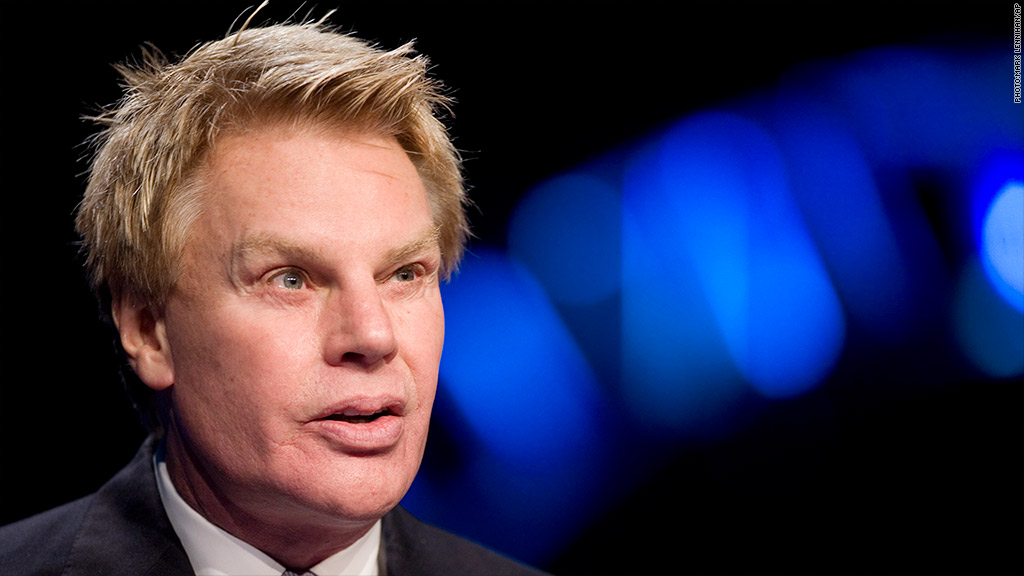 Long time CEO of teen retailer Abercrombie & Fitch is stepping down.
Wall Street cheered after Abercrombie & Fitch (ANF) announced that Michael Jeffries is retiring from his position "effective immediately." The stock jumped 7% on the news.
Shareholders haven't been a big fan of Jeffries, who was known for not being a big fan of some of his customers. In an interview to Salon in 2006, Jeffries said his teen-oriented clothes were specifically for "cool" and "good-looking" people.
"We don't market to anyone other than that," Jeffries told Salon.
Jeffries also tried to look like his target customer, the article pointed out: "and in that pursuit he has aggressively transformed himself from a classically handsome man into a cartoonish physical specimen: dyed hair, perfectly white teeth, golden tan, bulging biceps, wrinkle-free face, and big, Angelina Jolie lips."
Related: Abercrombie struggling to bring sexy back
The company is now being led by Arthur Martinez, the newly-appointed executive chairman, as it looks for a new CEO.
"Michael [Jeffries] and the board agreed that it was the right time," said company spokesman Michael Scheiner. Jeffries is also leaving the board of directors, the company said.
Eric Beder, an analyst for Wunderlich Securities, said in a report that the "timing [is] surprising," given it's in the middle of the peak holiday shopping season but "nothing else is," given that the company had been underperforming for some time.
Last year, sales at the company dropped about 9%, while its profit plunged more than 70%. Sales also slumped in the latest quarter that ended Nov. 1.
Related: Abercrombie & Fitch disses The Situation
Last year, in an effort to broaden its customer profile and also respond to criticism over its CEO's comments, Abercrombie said that it would offer larger plus sizes in its women's clothes online in 2014.
Overall, teens have proven to be fickle consumers, and not just for Abercrombie & Fitch. Another teen clothing retailer, Delia's (DLIA), recently said it's liquidating ahead of an expected Chapter 11 filing. Delia's, the haunt of shopping malls, said it's selling everything in its stores at steep discounts.
CNNMoney's Cristina Alesci contributed to this story.