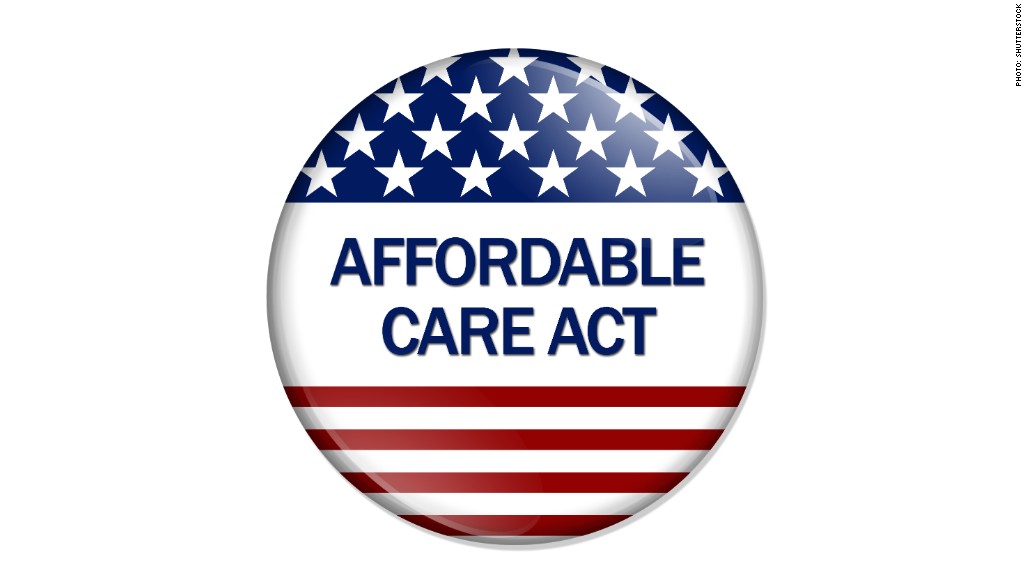 Two years ago General Dynamics, one of the biggest federal contractors, reported a quarterly loss of $2 billion. An "eye-watering" result, one analyst called it.
Diminishing wars and plunging defense spending had slashed the weapons maker's revenue and left some subsidiaries worth far less than it had paid for them. But the company was already pushing in a new direction.
Soon after Congress passed the landmark Affordable Care Act, the maker of submarines and tanks decided to expand its business related to health care. Its 2011 purchase of health-data firm Vangent instantly made it the largest contractor to Medicare and Medicaid, huge government health plans for seniors and the poor.
"They saw that their legacy defense market was going to be taking a hit," said Sebastian Lagana, an analyst with Technology Business Research, a market research firm. "And they knew [the ACA] was going to inject funds into the health care market."
They were right. In a way that is deeply changing Washington contracting, growth opportunities from the federal government have increasingly come not from war but from healing, an examination by Kaiser Health News and The Washington Post shows.
Politics are frozen. Budgets are tight. But business purchases by the Department of Health and Human Services have doubled to $21 billion annually in the last decade and are expected to continue rising.
HHS is now the No. 3 contracting agency, thanks to health-law spending combined with outlays for computer upgrades and Medicare's drug program that grew during the administration of George W. Bush. HHS outranks NASA and the Department of Homeland Security in business deals and spends more than the departments of Justice, Transportation, Treasury and Agriculture combined, federal data show.
If health care is "the new oil," as some investors hope, HHS is one of the richest fields — along with massive opportunities in health-related computer spending by the departments of Defense, Veterans Affairs and Treasury.
"The DOD market is very weak," said Steve Kelman, a Harvard management professor and contracting specialist. "The two growth markets are cybersecurity and health care. So everybody's trying to get into those."
The new money is buying medical-record software, insurance websites, claims processing, data analysis, computer system overhauls, consumer education and consulting expertise to control costs and identify fraud.
True, it's a fraction of the $200 billion-plus the Pentagon spent on planes, bombs and other purchases in fiscal 2014. But thanks largely to automatic cuts set in 2011, defense contracting has dipped by more than a third since 2008 despite continuing conflict in Afghanistan and the Middle East.
Few expect that to happen to health contracting — even with limited budgets and Republicans opposed to the health law controlling both sides of Congress. Analysts expect the Ebola crisis to add billions more to an HHS budget that was already expected to grow.
"It's going to be really hard to find more money," said Stephen Fuller, an economist at George Mason University who follows federal spending closely. "But I would think HHS is in a position to sustain their funding levels and gain some as well where other agencies are going to find it more difficult just to keep what they have."
HHS' contracting budget is separate from the billions the agency pays in reimbursement to caregivers of Medicare patients; its grants to states for Medicaid; and its awards through the National Institutes of Health to clinical research institutions such as the Johns Hopkins University.
Traditionally HHS vendors processed Medicare claims, made vaccines and managed information technology. HHS spending had already spiked in 2009, before the health law was passed, thanks to extraordinary purchases of H1N1 flu vaccines. But the ambitious ACA, intended to expand health coverage, overhaul payments and reengineer care — and with ample budgets to attempt all three — changed the game.
"Just because of the Affordable Care Act our health care business has probably doubled in the last five years," said Nelson Ford, CEO of LMI Government Consulting, which helps HHS analyze and regulate the new, private insurance plans sold under the law.
The law effectively created major companies from scratch as well as growing new divisions at established businesses.
Kaiser Health News is an editorially independent program of the Kaiser Family Foundation.