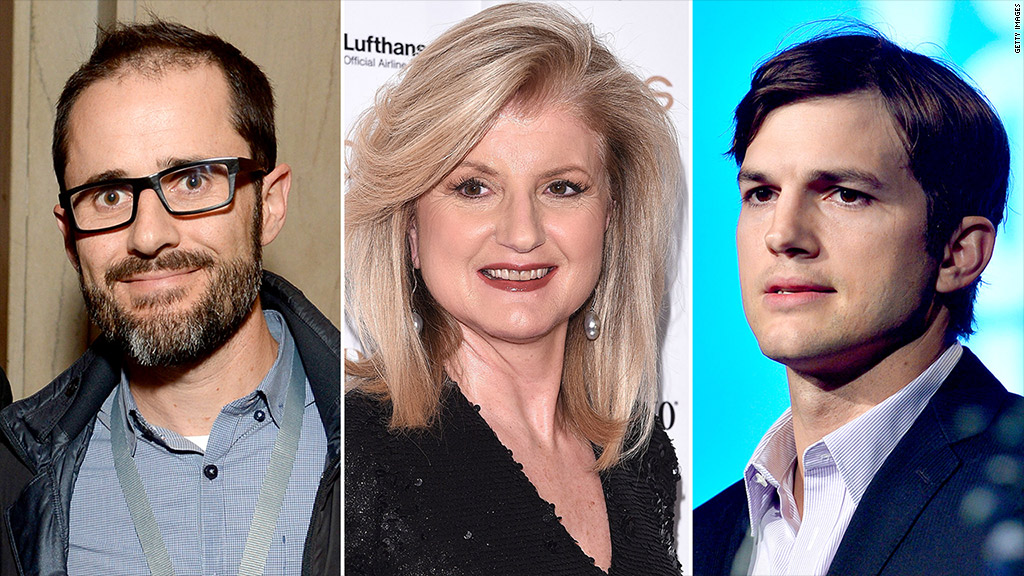 Change.org has raised $25 million from a group of big-name investors, including Bill Gates and Richard Branson, to help accelerate the online petition company's rapid growth.
Arianna Huffington, Ashton Kutcher and the co-founders of Twitter (TWTR), LinkedIn (LNKD) and Yahoo (YHOO) are among the other investors, Change.org said Tuesday.
Change.org is a fast-growing start-up known for mobilizing support for social causes via online petitions. One recent petition, for instance, calls for police to wear body cameras after two unarmed men were fatally shot in separate incidents in Ferguson, Missouri, and in New York City. The petition sparked has 132,000 signatures.
Related: Robot makes miracles happen
Change.org has always had close ties to Silicon Valley. Pierre Omidyar, the founder of eBay (EBAY), was the lead investor in the first two rounds of fundraising. All told, the outfit has raised $50 million since its inception in 2007.
Change.org hopes to benefit from the experiences of some of the latest round of investors.
"We wanted a group of investors who are passionate about our mission and who have experience that we could learn from," Jen Dulski, president and chief operating officer at Change.org, told CNNMoney.
Though Change.org's mission is closer to that of a nonprofit, it operates like a traditional business. It is a "class B corporation," meaning it must adhere to certain social and environmental standards.
Dulski said the company is expected to provide returns to its investors. Its main source of revenue is advertising.
Change.org has grown to 80 million users, up from 35 million in 2013. The company now has 222 employees and offices in 18 countries.
Related: Shoppers say 'no' to Black Thursday
Change.org has had some significant victories, mainly with petitions aimed at big corporations.
Dulski said LinkedIn introduced a "blocking" feature in response to a Change.org petition that raised concerns about stalkers on the social network. And The Gap (GPS) agreed not to sell fur.
But changes at the political level have been much slower. A petition that calls for a new federal law, where failing to report a missing child after 24 hours is a felony, has drawn more than 1.3 million supporters. However, the petition has gone nowhere.
Related: Netflix speeds jumped 51% this year
Dulski said Change.org plans to use the new capital to develop technology for mobile devices, create new tools for "decision makers," such as politicians and corporate leaders, to respond directly to petitioners, and also to expand globally.
Change.org's main clients are major nonprofits, such as Unicef, Oxfam and the WWF, which pay to run so-called sponsored campaigns on the website. It also gives users the option to pay for "promoted petitions" which will be featured more prominently on the website.