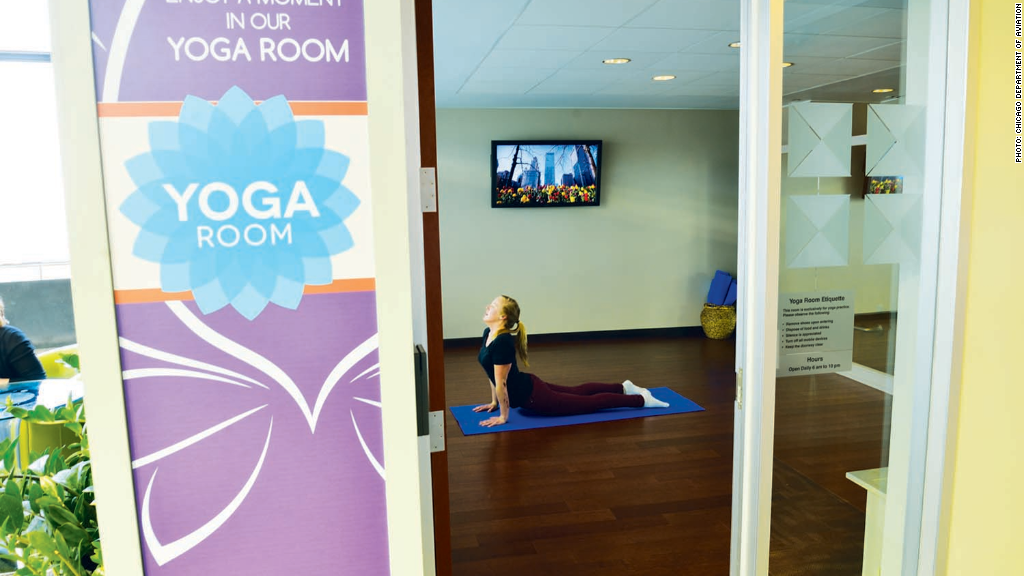 Having some time to kill at the airport may soon be something to look forward to.
Airports are upping the ante when it comes to their retail offerings in an attempt to get travelers to spend more.
Yoga rooms, high-end restaurants, local breweries, gardens and even farmer's markets are becoming standard fare at terminals across the country.
"There is nostalgia for the way travel used to be; a movement to finally return the romance that Americans used to have with air travel," said MacAdam Glinn, national aviation director of Skanska's Aviation Center of Excellence.
Supersonic jets can fly from New York to L.A. in 2.5 hours (or less)
Retail concessions aren't the biggest money-makers for airports, but they can have lasting effects.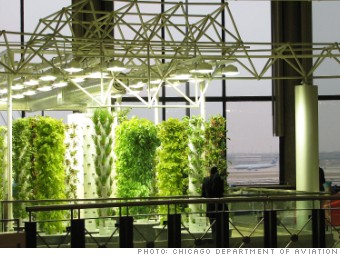 "That's what people remember, that's how people rank an airport: by what they can buy and eat," said Andrew Weddig, senior vice president of airport consulting firm Unison Consulting.
Making sure passengers are relaxed before the flight is one way to leave a good impression.
Both O'Hare and Midway airports in Chicago have yoga rooms for fliers needing to find their inner zen before cramming into a crowded cabin.
Other airports are jumping on the local and artisanal food bandwagons to attract more passengers.
Tampa International Airport recently added local Cuban sandwich maker, Cigar City Brewery, and First Flight Wine Bar. These locally-known establishments helped increase the airports revenues by 7.2% in the last year.
"We've seen a contraction in revenue from airlines so we have to look for new ways for making money," said Joe Lopano, CEO of Tampa International Airport.
His airport is currently undergoing a $943 million expansion that increases the space for concessions by 39%. "Fliers don't like to stray farther than two gates to make any purchases. You need to give them lots of options nearby."
Related: Floating train could whisk you from D.C. to N.Y. in an hour
Tampa isn't alone in its move to more local. BKLYN Beer Garden and Dylan's Candy Bar recently opened in New York City's JFK airport and Washington, D.C., landmark Ben's Chili Bowl opened in Reagan National Airport this summer.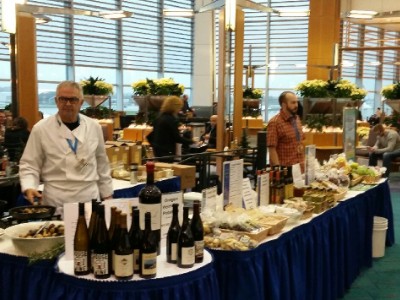 "When you move away from the standard offerings someone can get anywhere, you appeal to them on a different level which can make them more willing to spend money," said Weddig.
At the Portland International Airport in Oregon, travelers can pick up a local delicacy before hopping on their plane at a farmer's market associated with airport restaurant Caper's Cafe. The market launched in June, starting with just local strawberries, but has since branched out and runs two to three times a week.
"We have enough interest and sales that there's enough pressure for this to become a daily market," said owner Christian Joly.
Related: The airport of the future
There's also a vertical aeroponic garden in O'Hare that the restaurants use to grow food, and it also helps provide a more calming environment. "It's incredible that they are able to sustainably grow food on site to be served right there to the passengers," said Glinn.