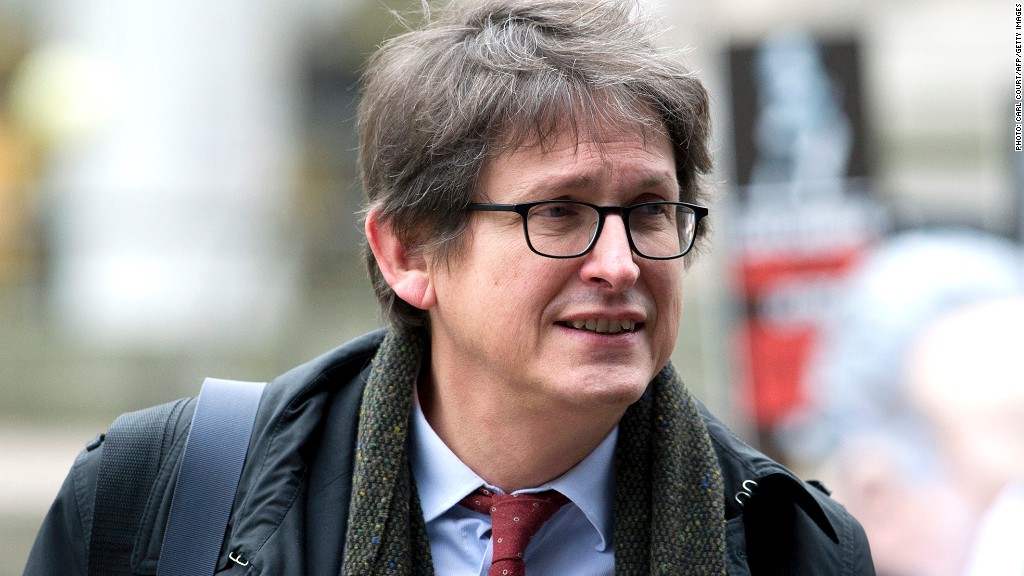 After 20 years at the helm, Alan Rusbridger is stepping down as editor-in-chief of The Guardian next summer, according to a statement by the British newspaper.
The long-time editor will move on from his role overseeing day-to-day editorial coverage, but he will become the chair of The Scott Trust, which owns Guardian Media group and other media assets, in 2016.
"In global journalism, there are a handful of roles that have the capability to redefine our industry. I am privileged to have held one of those roles for 20 years," Rusbridger said in a statement.
While The Guardian is waiting to appoint Rusbridger's successor, some feel that Janine Gibson, who recently returned to London after running the paper's operations in New York, is the likely choice.
Related: Goodbye to USA Today weekend
The legendary editor, who has sometimes been compared to Harry Potter because of his trademark glasses, is leaving after one of the paper's most award-winning years.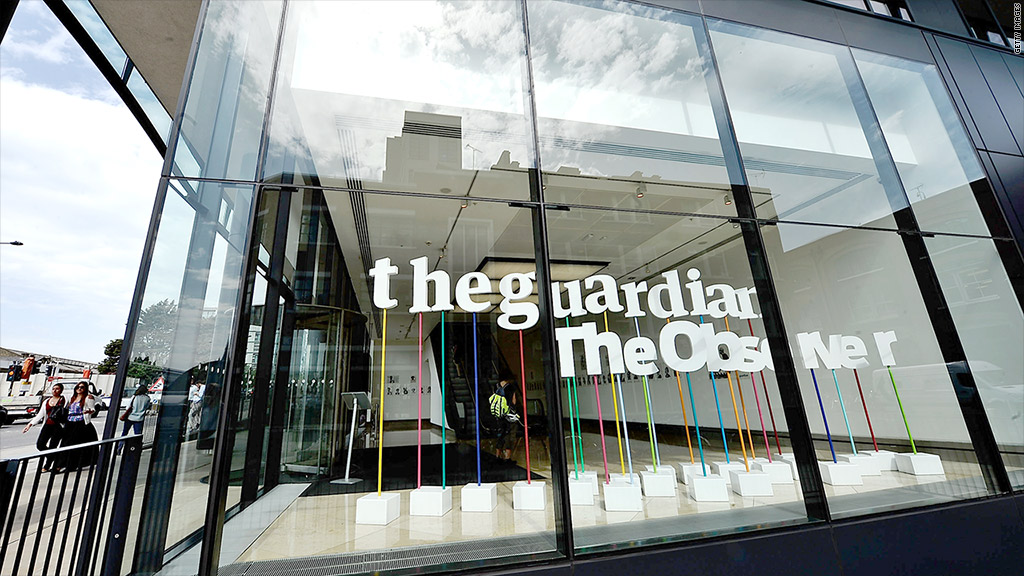 The Guardian won its first Pulitzer Prize earlier this year for its coverage of the Edward Snowden leaks that brought attention to the intrusive surveillance taking place at the National Security Agency.
In addition, the paper was also named Newspaper of the Year at the UK Press Awards.
Rusbridger was vital in The Guardian's growth over the last two decades, turning it into a known global media company. He was early to recognize the "digital first" culture, and The Guardian now has about as many online readers as The New York Times, according to recent comScore figures.
Related: Edward Snowden's leaks prompt two movies
Under his leadership, The Guardian also worked with WikiLeaks to publish leaked U.S. embassy cables detailing how America operates around the world. This was portrayed in the film "The Fifth Estate" in which English actor Peter Capaldi played Rusbridger and Benedict Cumberbatch played Julian Assange.
"Alan has set the standard for journalistic leadership in the digital age," Chairman of Guardian Media Group, Neil Berkett said in a statement. "His successor will inherit a global media organisation in very strong health and with clear prospects for further growth."