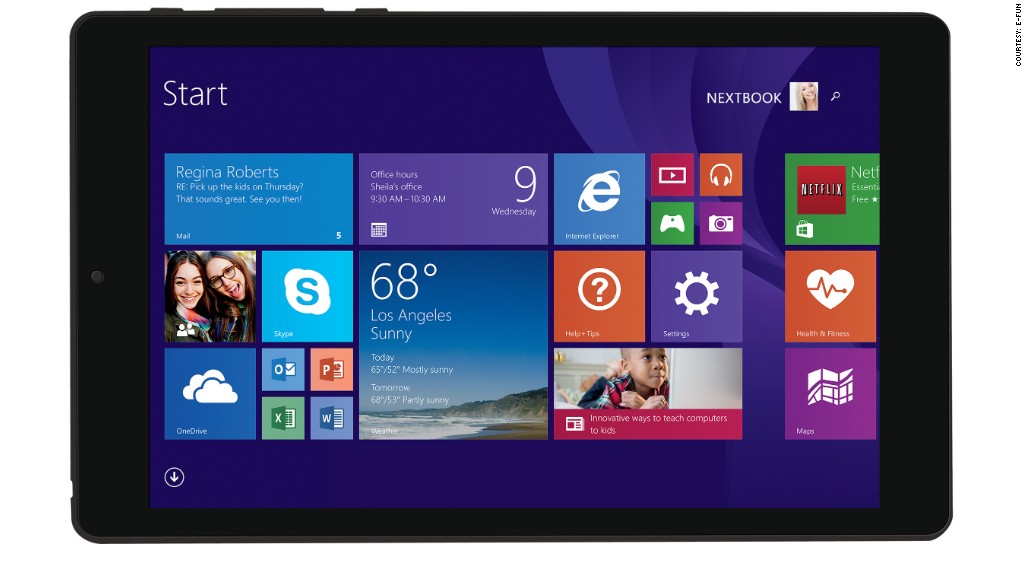 PC prices are the lowest they've ever been this holiday season. But even after the deals end, cheap PCs will be around for a long time.
Concerned about the long-term impact of fading PC sales on its cash cow Windows and Office businesses, Microsoft has loosened its grip a bit on PC makers. That's why Windows PCs have slipped below the $200 mark recently. Walmart (WMT) even sold a $99 PC-tablet on Black Friday.
Microsoft's Chief Operating Officer Kevin Turner acknowledged that Microsoft has been charging PC manufacturers less to install Windows on their computers at the Credit Suisse Technology Conference in Scottsdale, Ariz., last week.
Microsoft has historically charged PC makers about $50 per Windows license. But PCs are an incredibly low-margin business; you can't sell a $200 PC if Microsoft is going to be pocketing a quarter of the price.
Related: Should you buy the $99 PC from Walmart?
Microsoft (MSFT) hasn't announced pricing for Windows 10 yet, which isn't expected to debut until late 2015. Even though Turner said Microsoft refuses to make Windows 10 "a loss leader," he conceded that things will have to change.
"We've got to monetize it differently," Turner said about Windows. "It's a very fascinating transition for us and [we're] finding new ways to monetize the lifetime of that customer on those devices."
As Windows revenue shrinks along with declining PC prices, Turner said Microsoft expects to make up the difference by selling PC owners subscriptions to Office 365, OneDrive cloud storage and other Microsoft-owned services.
Related: iPads won't be stuffing stockings this year
The average selling price for Windows PCs over the past few months has been $430, according to NPD. That's the lowest pricing for Windows computers in history. Prices were about 10% higher at this time last year.
Those super-low prices are helping drive moribund PC sales significantly higher. PC sales were up 16% over last year in the first week of October, all driven by sub-$300 PCs, NPD said.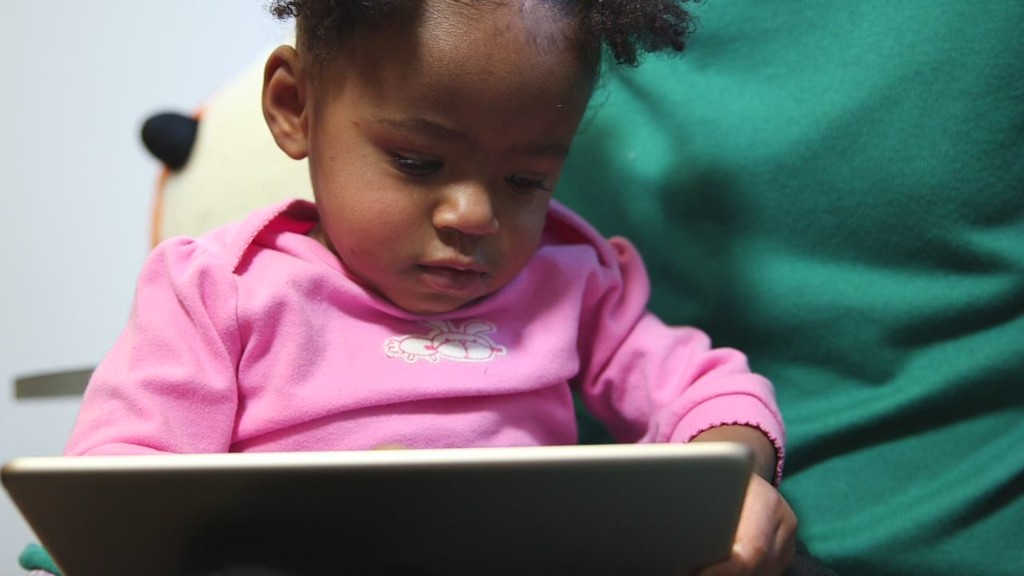 "It's wonderful to see these nine-inch and below devices explode," said Turner. "The $199 laptop that HP put out was amazing."
Microsoft is trying to fight off the insurgent threat of Google's Chromebooks on the low-end of the market. Google's (GOOGL) laptops only connect to the Web, but the increasingly popular devices can be had for as low as $150.
But the focus on boosting the low-end is hurting sales of higher-end laptops. Sales of PCs that cost more than $300 have fallen by double digits during the holiday shopping season, according to NPD. That's a concern as Apple (AAPL) Macbook sales have grown far faster than the rest of the PC market.
As Microsoft fights the battle to the bottom, it stands to lose its hold of the top.