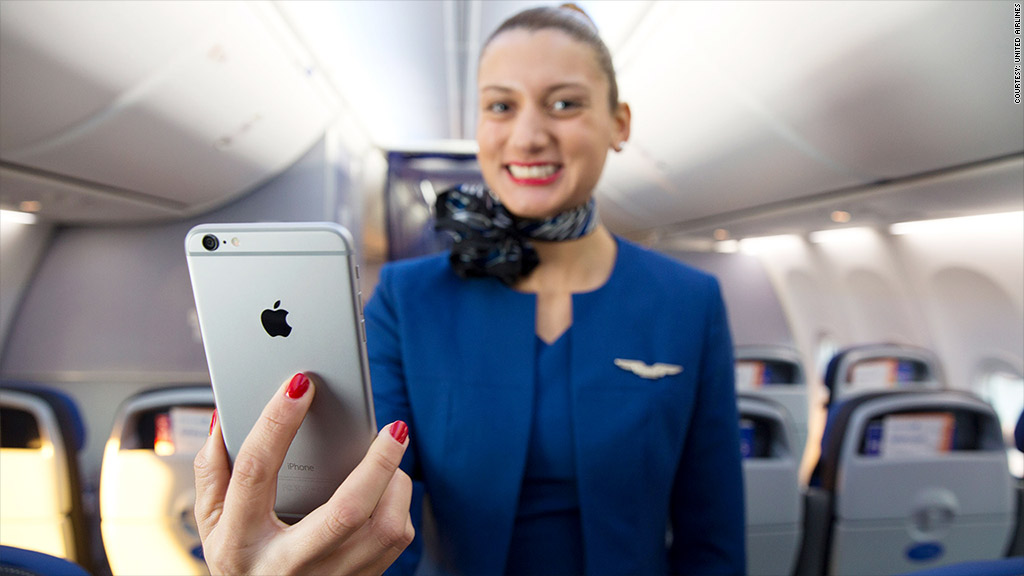 Flight attendants prepare for take off -- and hang onto your iPhone 6 Plus.
United Airlines is giving Apple's latest phone to its 23,000 flight attendants next year. But they're not for taking mile-high selfies.
The iPhones will come loaded with safety information. Eventually, it will replace the five-pound, printed safety manuals flight attendants currently use, as well as provide real-time updates on cabin issues and repairs, the company said Wednesday.
Flight attendants will also be able to use the phones to accept electronic payments when selling food and beverages to customers.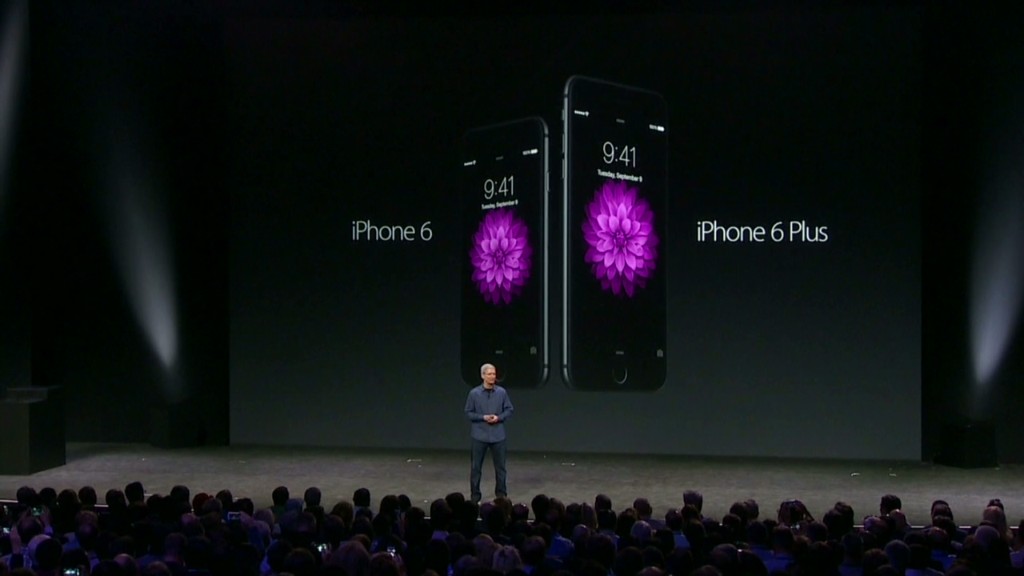 Pilots on United (UAL) flights already use Apple (AAPL) iPads in the cockpit. The tablets replaced bulky manuals in 2011.